Pastor Chris Live: Pray-A-Thon 2021 - Mon May on KingsChat Web
Pray-A-Thon 2021 - Mon May 3 We had a glorious time of prayer and fellowship at the May Global Communion Service yesterday; and as we shared, this is the month of Illumination. Glory to God! The Spirit of God is doing a quick work in your life and your heart and mind will be illumined through the Word and the ministry of the Spirit. Study your notes and see highlights of the service at http://loveworldnews.com and http://helloloveworld.tv. Psa 119:89-91 says, 'For ever, O LORD, thy word is settled in heaven. Thy faithfulness is unto all generations: thou hast established the earth, and it abideth. They continue this day according to thine ordinances: for all are thy servants'. It's Day 3 of our 3 day prayer and fasting, and we'll continue in prayer for the nations, leaders, governments, ministers of the gospel, saints of God, the Churches of Christ, and indeed all men. See full details in previous post. Our prayers are powerful and effective (James 5:16). Remember to give a lot of time to prayer and also pray with your group/church as your Pastor directs. God bless you.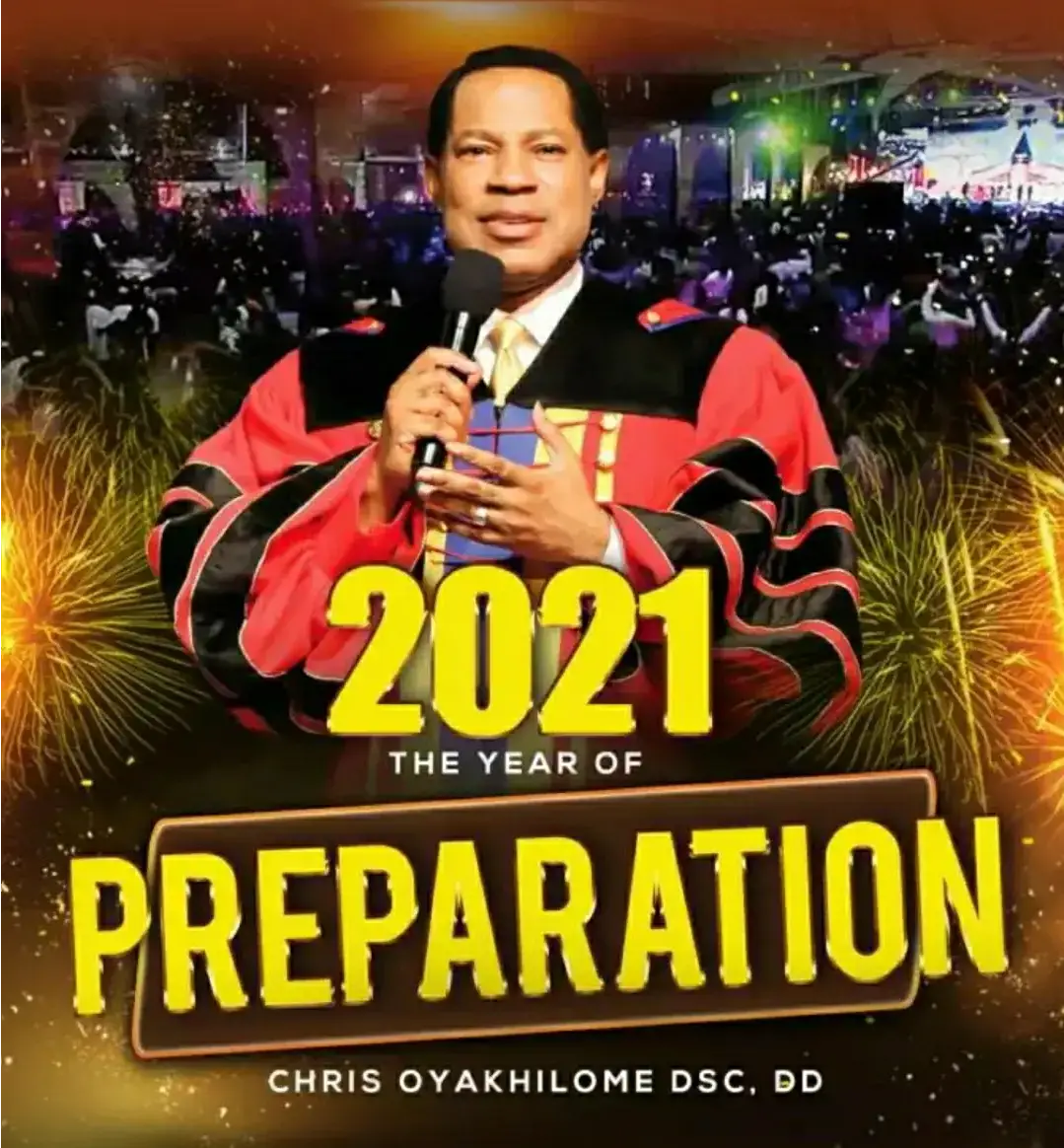 *AFFIRMATIONTRAIN 3RD MAY 2021.* I affirm that I am alive unto God! My mind is flooded with the light of God's Word and I only see pictures of excellence, success, victory, and abundance. Daily, I expand and make progress naturally because I am connected to a source that can never run dry. I am a fruitful and a delightsome land, a tree of righteousness, producing fruits of righteousness. Hallelujah. I have the DNA of God; therefore, success is my birthright, excellence is my calling and winning is my lifestyle. I am an offspring of the Word; the seed of Abraham, and an heir according to the promise. I live perpetually in the rest of the Lord, for Christ is my Sabbath. Now and always, I walk in His glory, for I have been ordained to expand, excel, win, and make progress from glory to glory, without struggles or anxieties. Hallelujah! All things are mine and the Spirit of God has open the eyes of my understanding to see the limitless opportunities that abound towards me. I am in Christ, I live continuously in an arena of victory, prosperity, and success. The life of God is at work in me, and there's no occasion of stumbling in my path. I walk in the light of my victory over the world, the devil, and the circumstances of life. Blessed be God. Hallelujah!
Can't wait🔥🔥🔥 #blwzonej #adayofblessingswithPastorTT #blwcampusministryrocks #thetakeovergeneration
Glory glory glory 🤩🤩🤩🥳 #blwzonej #adayofblessingswithPastorTT #blwcampusministryrocks #thetakeovergeneration
#AFFIRMATIONTRAIN 3RD MAY. I affirm that I am alive unto God! My mind is flooded with the light of God's Word and I only see pictures of excellence, success, victory, and abundance. Daily, I expand and make progress naturally because I am connected to a source that can never run dry. I am a fruitful and a delightsome land, a tree of righteousness, producing fruits of righteousness. Hallelujah. I have the DNA of God; therefore, success is my birthright, excellence is my calling and winning is my lifestyle. I am an offspring of the Word; the seed of Abraham, and an heir according to the promise. I live perpetually in the rest of the Lord, for Christ is my Sabbath. Now and always, I walk in His glory, for I have been ordained to expand, excel, win, and make progress from glory to glory, without struggles or anxieties. Hallelujah! All things are mine and the Spirit of God has open the eyes of my understanding to see the limitless opportunities that abound towards me. I am in Christ, I live continuously in an arena of victory, prosperity, and success. The life of God is at work in me, and there's no occasion of stumbling in my path. I walk in the light of my victory over the world, the devil, and the circumstances of life. Blessed be God. Hallelujah! SPEAK IN OTHER TONGUES NOW • Be bold to say the same things that God has said concerning you in His Word. That is what takes you beyond salvation, to enjoy the benefits of salvation ~ Pastor Chris Oyakhilome. You Can Now Reach Us On: • info@affirmation-train.org • www.affirmation-train.org God bless you. #prayingnow #wehavemoved #8DOM #talkingsession #8daysofmeditation #glorified #loveworld #affirmationtrain #themonthofillumination #wordfest2020 #preparation #thankyoupastorchris #theyearofpreparation #rhemafortoday #worddrive #yourloveworld #truth #hspc
#blwzonej #adayofblessingswithPastorTT #blwcampusministryrocks #thetakeovergeneration
Gloryyyy 🔥🔥 #blwzonej #adayofblessingswithPastorTT #blwcampusministryrocks #thetakeovergeneration
6 days to go🔥🔥 #blwzonej #adayofblessingswithPastorTT #blwcampusministryrocks #thetakeovergeneration
WELCOME TO THE MONTH OF MAY! THE MONTH OF ILLUMINATION👍
CELEBRATING A GLOBAL ICON IN 3001 LANGUAGES ONE DAY IS NOT ENOUGH TO CELEBRATE OUR CHAMPION MAKER!! #RecordbreakingPYK #PYKthechampionmaker #Championmaker #GracedandfavouredPYK #Ladyofgrace
BROKEN BONES RECEIVE STRENGTH - A SPECIAL VIDEO OF THE WEEK💥💥 👉www.enterthehealingschool.org/v "A hand touched me and restored my bones!" says Emily Idonya who involved in a motor accident that almost claimed her life. Emily sustained injuries in her head and legs. As a result, she could no longer walk by herself, having to use crutches for mobility. Watch how her miracle took place, using the link below👇 www.enterthehealingschool.org/v DO REMEMBER TO SHARE THIS TESTIMONY with your loved ones, using the link above. God bless you. #votw #healingstreams #healingtothenations #healingservicewithpastorchris #hspc