Oterai Joy Oghogho: I was born and raised on KingsChat Web
I was born and raised for this purpose!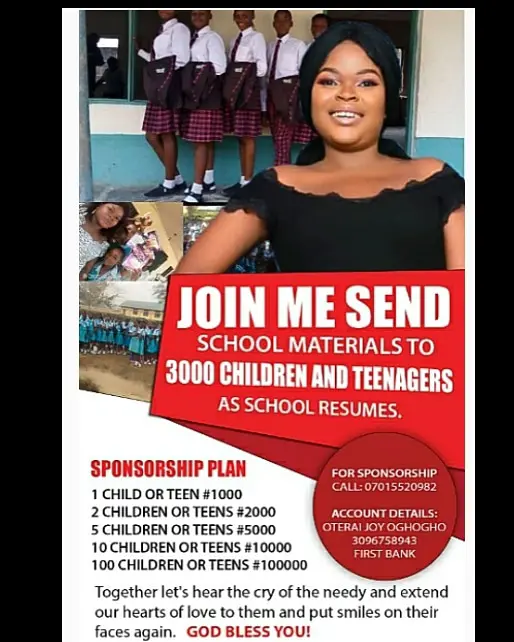 Feliciaaaziz
commented:
I'm so happy about my investment on binary option trading because since i met Mrs christiana Nagbons it has been an awesome moment with me because of her she is also genuine and always offer a reliable trading that will yield Profit in return I started my investment with Mrs christiana Nagbons with just $500 and since then i have always had my profits from her platform she is the best online investment account manager anyone could think of per training to trading you can contact her on kingschat // @dnschristy123 Viber massager Invest with her and testify also
Happy Birthday beautiful Pastor Tolu. Happy 50th birthday. I am confident that he that has begun a great work in you perfects you until the day of Jesus Christ. You are a phenomenal blessing. ENJOYYYYYYYY a beautiful year of Jubilee. I celebrate your life in Him. I love youuuuuu Mwaaaaah Mwaaaaah Mwaaaaah 😘😘😘😘💃🥁💞💕👏🏻👏🏻💃💃💃💃💃💃💃💃
#globaldayofprayer #cemidwestzone
#iamaprayerinfluencer #iamapriestinoffice #prayeroutreach #prayayhon2020 #cemidwestzone #cewarrisouth #cebowenteensministry
Are you ready for the Global Day of Prayer? Receive answers to your prayers this Friday 25th September at 6pm GMT +1 during the Global Day of Prayer! Register Today: http://Prayer.rhapsodyofrealities.org/ukz1r2 Download App to participate live in the 24HRS Global Day of Prayer with Pastor Chris: bit.ly/MyRhapsodyApp See you online! #GDOP #GlobalDayofPrayer #Prayer #Miracles #UKR2Z1
I was born and raised for this purpose!
#iamaprayerinfluencer #iamapriestinoffice #prayeroutreach #prayayhon2020 #cemidwestzone #cewarrisouth #cebowenteensministry
#prayingnow #pclprayathon2020 #prayathon2020 #iampriestinoffice #WEVZ1 #CENetherlandsAlmere
#iamaprayerinfluencer #PCLprayathon2020 #CELVZ #CELVZTEENSCHURCH #NIGERIA
#iamaprayerinfluencer #ispreadprayer #PCLprayathon2020 #LCAChurch6 #CELVZ #Nigeria