Pastor Bisola Adeyemi: Happy bday dear Pastor TT on KingsChat Web
Happy bday dear Pastor TT sir. Tnk u for the several amazing things u do in our nation that make u so special sir.Thank you for your boldness of faith & being ever so vocal with the gospel.Thank you sir for God's love you exude & the lifting power in ur words. I💝U specially sir.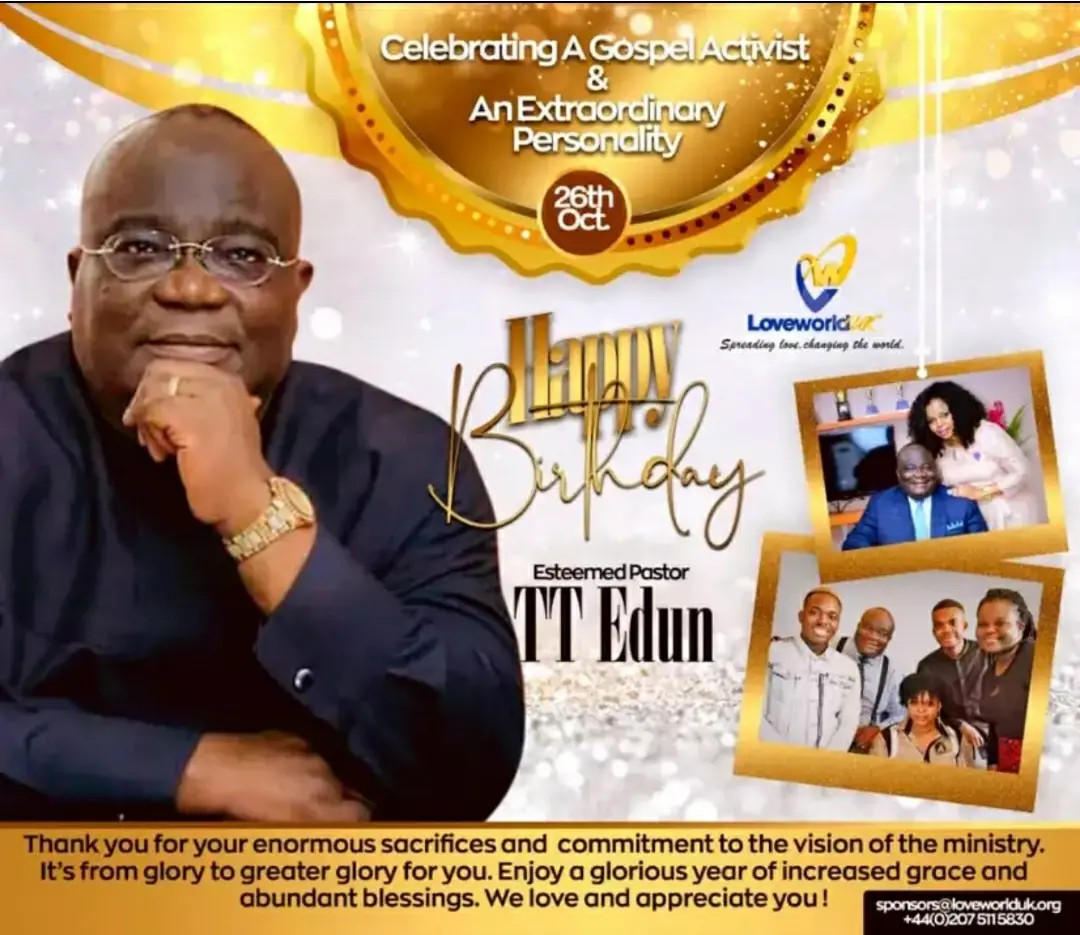 #ewcaz4 #hbd#PastorMa #weloveyou
Happy birthday Sir! It's such an honour to celebrate you sir. I love you sir
PRAYING NOW PCL PRAY-A-THON Zone 1, USA REGION 2 Group 2 #CEUSAREGION2 #PCLPRAYATHON
Today, I Celebrate my Highly Esteemed CEO and Zonal Director, P-Perfect A-Assertive S-Stellar T-Trail-blazer O-Outstanding R-Resourceful D-Dexterous E-Elegant O-Orderly L-Love personified A-Articulate Thank u Ma for all that u represent in our LW Nation. #CEIKOYI #CELZ5
I celebrate you Ma . Happy Birthday 🎂.I PRAISE GOD with singing for your life.You are a special Leader full of Love and passion for the Master.i love you dearly.Happy Birthday Ma.(Birthday 🎂 Mate.)No one can talk like you,act like you n think like you.You are SPECIAL N UNIQUE
"The quality of your life depends on your knowledge, you knowledge of God determine the quality of your life and there is no knowledge of God without his word" #UnderstandingTheGospelOfChrist #WordFest2 #CEPerth #CEAustralia
It's my mama's birthday. Gloryyy! What a privilege to be your son! I have been transformed through your teaching and life coaching every time the opportunity up! Happy birthday mummy! #ExceptionallyPerfect #Champions2 #HouseofGraceHaven #ChristEmbassyLekki #CELZ5. Thank you.