Ngozi Mitchell Nnadi: 🥳🎊🎉🎂 Happy 79th Birthday celebration on KingsChat Web
🥳🎊🎉🎂 Happy 79th Birthday celebration to a passionate partner & an ardent Soul winner, Mummy Sawyer. Thank you for inspiring us & being such a blessing to us in CE Croydon. We love you dearly ma ❤ Congratulations & many more glorious years🎈🎊💃 #CECroydonbirthdays #dspukzone3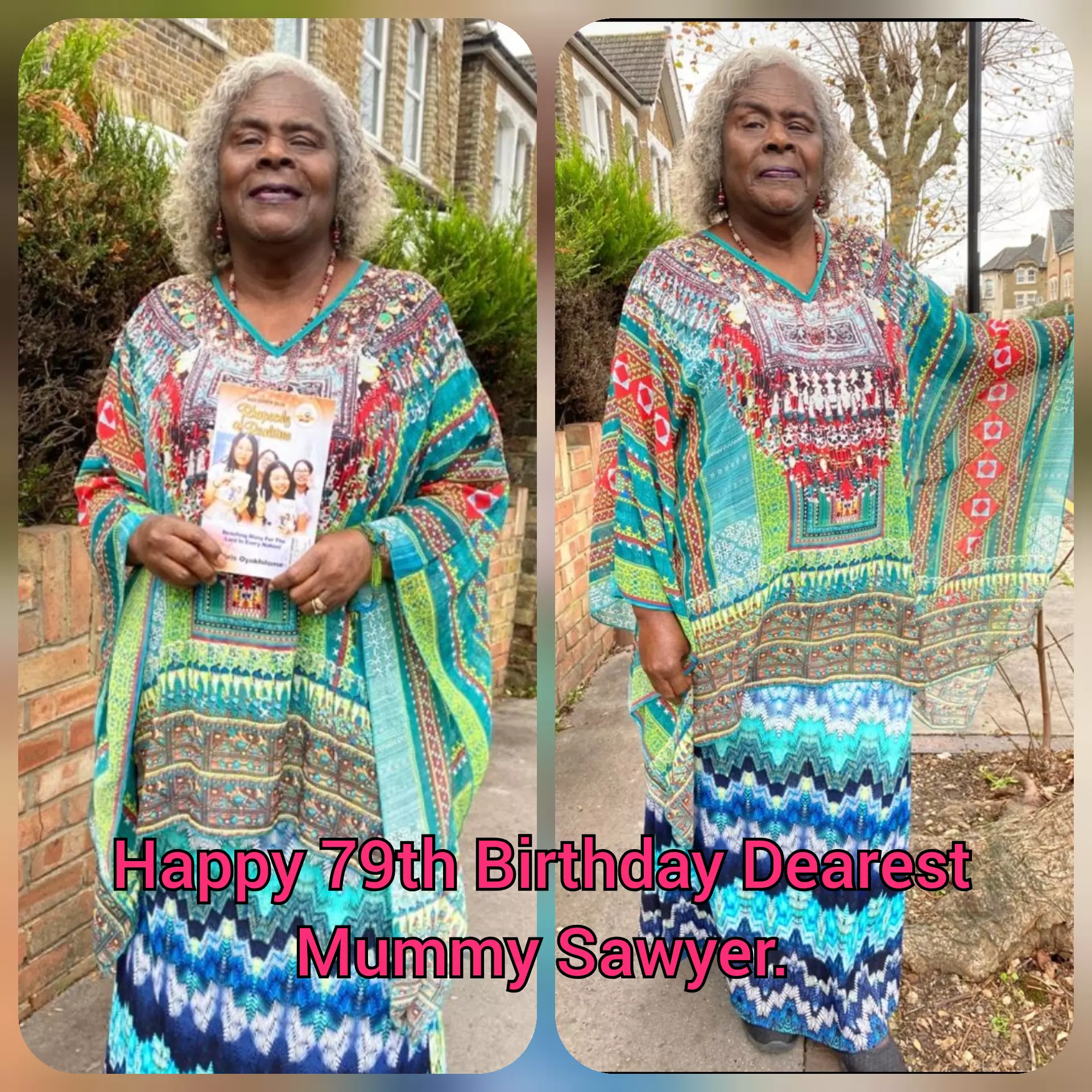 Adaora Ayuk
commented:
Happy birthday 🎂 🥳, mummy Sawyer
LOVEWORLD PRESIDENTIAL AWARDS IPPC 2020🏆🏆️🏆🏆🏆🏆🏆 TOP 50 PARTNERING CHURCHES, INDIVIDUAL CATEGORY (50 - 6) IN 6TH POSITION - CHRIST EMBASSY CENTRAL CHURCH, EVANG. DR. EDDY OWASE 💃💃💃💃💃💃💃💃💃 Hearty Congratulations to our Highly Esteemed Ministry Director, Evang Dr Eddy Owase. We celebrate and rejoice with you Sir 💃💃💃💃💃💃💃💃💃💃💃 #loveworldawards2020   #IPPC2020 #ministrycentrewarri
CELEBRATING OUR TOP PARTNERS IN THE LOVEWORLD NATION FROM CE LAGOS ZONE 5!!! Silver Partners' Category no. 50 - Brother Vincent & Deaconess Catherine Udensi. #LoveWorldNation #IPPC2020 #MonthofPraise #2020YearofPerfection #CELZ5
Happy Birthday to Our Amiable and dearly esteemed Pastor Elona Igini. We love you so much!
Mummy of Life Congratulations mama We brought it home meeeeeehn #LTM #IPPC2020
It has been a greatfull season and I thank God for that.
CELEBRATING OUR TOP PARTNERS IN THE LOVEWORLD NATION FROM CE LAGOS ZONE 5!!! Silver Partners' Category no. 44 - Deacon Gabriel and Deaconess Gloria Chindah. #LoveWorldNation #IPPC2020 #MonthofPraise #2020YearofPerfection #CELZ5
The big Mummy Oh mummy, somebody knows Number 9th Position in the BLW NATION #LTM #IPPC2020
The big Mummy Oh mummy, somebody knows Number 9th Position in the BLW NATION #LTM #IPPC2020