Mollyn: Happy Birthday Pastor Ekele Sir! on KingsChat Web
Happy Birthday Pastor Ekele Sir! We celebrate you today! Thank you making love so practical and real to us! We will so walk in love this year as the lights we are! Happy birthday Sir! #PEU33 #PastorEkele #TheHavenNation #TheHavenZoneE4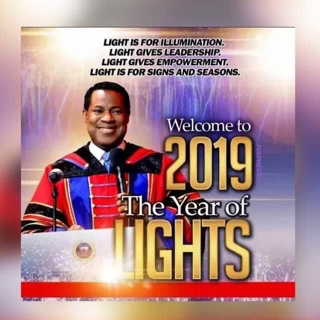 Dear Lord Jesus,thank you for the Just concluded zonal leaders fire conference,i'll put to work all I learned from the conference in the name of Jesus Christ.#cephzone2. #ceislandgroup. #ceakiamabonny.
Our father and mentor It's all you today sir #PEU33 #PastorEkele #TheHavenNation #TheHavenZA5 #TheFavouredHaven #TheGoverningCareGroup #TGC
Happy birthday Pastor Sir. I love you dearly #PEU #PastorEkele #TheHavenNation #TheHavenZoneE4
SUNDAY SERVICE WITH PASTOR MARY OWASE More #Photohighlights from a glorious service with our Highly esteemed Zonal Pastor at Christ Embassy Bowen. #Cemidwestzone #SundayservicewithPstMary #Cebowen
He has done so much for me! I cannot tell it all...The word of God is true, it is doable, it's dependable, it surely produce results. I will testify everyday of your goodness and blessing. #anothermilestone.
#PEU33 #PastorEkele #TheHavenNation #TheHavenMillennials #TheHavenZE7
Happy birthday my President Thank you for the word that you invested in me I love you Sir #PEU33 #PastorEkele #TheHavenNation #TheHavenzoneE4
It's the birthday of our President Pst Ekele Uhiara and we can't keep quiet. We love you sir, Thank you sir for opening our vision to infinite possibilities. The Chosen Haven celebrates you this day. Happy Birthday sir. #PEU33 #PastorEkele #TheHavenNation #CELVZ
#PhotoSpeaks ROR GCP2019 LAUNCH DURING SUNDAY SERVICE AT CE CBD! ...The Joyful Church! #CeKenyaZone
GLOBAL COMMUNION SERVICE, MARCH EDITION We are set to make Global impact again #Marcommunionservice #Globalimpact #Pastorchrisonradioeverywhere #Pastorchrisontveverywhere