CE Kano: RHAPSODY OF REALITIES MONDAY , on KingsChat Web
RHAPSODY OF REALITIES MONDAY , FEBRUARY 18th PASTOR CHRIS THEME: SPEAKING WISDOM THEME SCRIPTURE : Howbeit we speak wisdom among them that are perfect…we speak the wisdom of God in a mystery, even the hidden wisdom, which God ordained before the world unto our glory (1 Corinthians 2:6-7). God expects you to constantly renew your mind with the Word, so you can think, talk, and live the higher life in Christ. In this higher life, we speak wisdom; and the wisdom of God is the Word of God. For example, you may be feeling stressed or faint, yet you affirm, "I have the life of God in me!" The people of the world and the spiritually immature can't get in on this kind of talk; they don't understand the wisdom of God that we speak, because it's not in their plane. Consider this: God said to Abraham, "Neither shall thy name any more be called Abram, but thy name shall be Abraham; for a father of many nations have I made thee" (Genesis 17:5). The man knew those words were the wisdom of God for it was naturally impossible for him to have a child, being almost one hundred years old, with an equally old, barren wife. Nevertheless, he immediately aligned his confession with the wisdom of God and started introducing himself to everyone by his new name, "Abraham," which means "father of many." He didn't care if the people laughed him to scorn; he maintained his confession of God's wisdom and sure enough, Isaac was born. As you meditate on God's Word, continue to declare the things He has said concerning you, irrespective of the prevalent natural circumstances. It makes no difference if the theorists have said the disease is incurable; keep affirming, "Christ is my life! Christ makes me whole; Christ makes me sound! Christ in me means divine health! His divine presence makes me indomitable, refreshed, invigorated, and energised." Do this every day, interjecting it with speaking in tongues; and I guarantee you, that sickness will pass out of your body in no time. Hallelujah! CONFESSION I'm what God says I am! I'm like a tree planted by the riverside, bringing forth fruits in and out of season! I'm more than a conqueror, because the greater One lives in me. Christ is my life, and His glory is revealed in, and through me. Hallelujah. FURTHER STUDY: 1 Corinthians 2:4-7 And my speech and my preaching [was] not with enticing words of man's wisdom, but in demonstration of the Spirit and of power: 5 That your faith should not stand in the wisdom of men, but in the power of God. 6 Howbeit we speak wisdom among them that are perfect: yet not the wisdom of this world, nor of the princes of this world, that come to nought: 7 But we speak the wisdom of God in a mystery, [even] the hidden [wisdom], which God ordained before the world unto our glory: DAILY SCRIPTURE READING 1-Year Bible Reading Plan=> Mark 3:13-35 & Leviticus 13-14 2-Year Bible Reading Plan=> Matthew 15:21-28 & Genesis 49 #cekano #nnwz2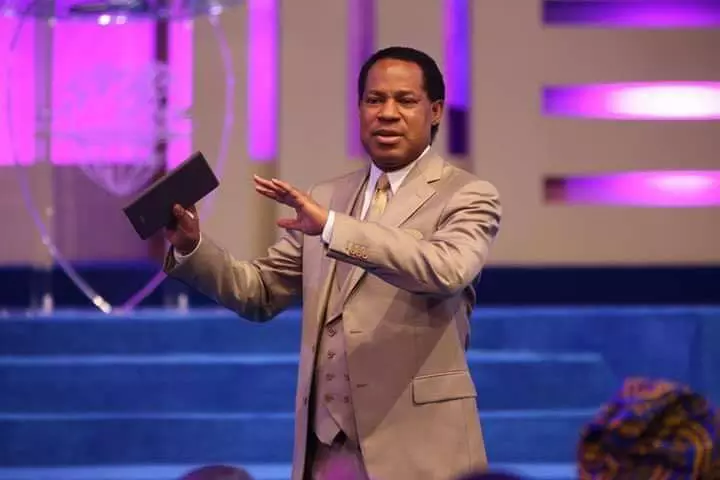 augustina
commented:
Christ is my wisdom, I excel in that I do in Jesus name amen.
Prayer at 12noon and 10pm (Local/GMT) - Mon Feb 18 Speak the wisdom of God over circumstances. Learn more in today's Rhapsody. Visit http://rhapsodyofrealities.org for information on Rhapsody missions and prayer programs. "​Praise ye the Lord. Praise ye the Lord from the heavens: praise him in the heights. Praise ye him, all his angels: praise ye him, all his hosts. Praise ye him, sun and moon: praise him, all ye stars of light. Praise him, ye heavens of heavens, and ye waters that be above the heavens. Let them praise the name of the Lord: for he commanded, and they were created. He hath also stablished them for ever and ever: he hath made a decree which shall not pass. Praise the Lord from the earth, ye dragons, and all deeps: Fire, and hail; snow, and vapour; stormy wind fulfilling his word: Mountains, and all hills; fruitful trees, and all cedars: Beasts, and all cattle; creeping things, and flying fowl: Kings of the earth, and all people; princes, and all judges of the earth: Both young men, and maidens; old men, and children: Let them praise the name of the Lord: for his name alone is excellent; his glory is above the earth and heaven. He also exalteth the horn of his people, the praise of all his saints; even of the children of Israel, a people near unto him. Praise ye the Lord". (Psalm 148) At 12noon and 10pm (Local/GMT), we'll pray in tongues of the Spirit for most of both 15min sessions, worshipping and praising the Lord, for He is great, and greatly to be praised. Let's praise Him as the verses above declare. God bless you. #cephzone2 #follow@pastorchrislife
Program Alert! Days of Lights with our esteemed Zonal Pastor, Pastor Osagie Osaghae starts today. See e-banner for more details. #DaysOfLights #cekano #nnwz2 #POO
Remember this. Have a nice day.
We made power available at the Christ Embassy Kano Teens Church #NationalDayOfPrayer #TeensChurch #ChristEmbassyKano #Nwz2
"I the Lord search the heart, I try the reins, even to give every man according to his ways, and according to the fruit of his doings." ‭‭Jeremiah‬ ‭17:10‬ ‭KJV‬‬ https://www.bible.com/1/jer.17.10.kjv
Amazing skills display @the birthday outreach of sis Charis Oseghale by the teenagers!! 252 first Timers attended,with 114 New converts that got baptised and enrolled in foundation school within the two day program!! #charis0210 #ceekpanreal #cemidwestzone #Iwteensministry
Master David Momodu (Esteemed Pastor Peter's son) ministers specially at the Homecoming- Children's church. Enjoy😎🤗 #ukzone2
Thank you for your love and guidance in beaming lights throughout SA Zone 1 Pastor, Sir. #Light #Royalty #PF403 #CESAZone1 #CountingUpToOurZonalPastorsBirthday
#Super.Sunday-CEMNY! What a glorious Super Sunday we had today. The True Light illuminated everyone present. Characterized with glory and power! #CE-Manhattan-NewYork