CE Port Harcourt Zone 3: #PrayerReminder 🛑3:00PM - 3:15PM PRAYERS on KingsChat Web
#PrayerReminder 🛑3:00PM - 3:15PM PRAYERS We are praying against the evil activities of cultism, kidnapping, assassinations and all kinds of wicked vices in Rivers State and Nigeria. We put a stop to the activities of wicked men. We declare that Rivers State and Nigeria is safe; people can carry on with their normal activities freely and the gospel will continue to spread unhindered. ISAIAH 60:18 Violence shall no more be heard in thy land, wasting nor destruction within thy borders; but thou shalt call thy walls Salvation, and thy gates Praise. #30DaysPrayerandFasting #prayingnow #yourchurch #cephzone3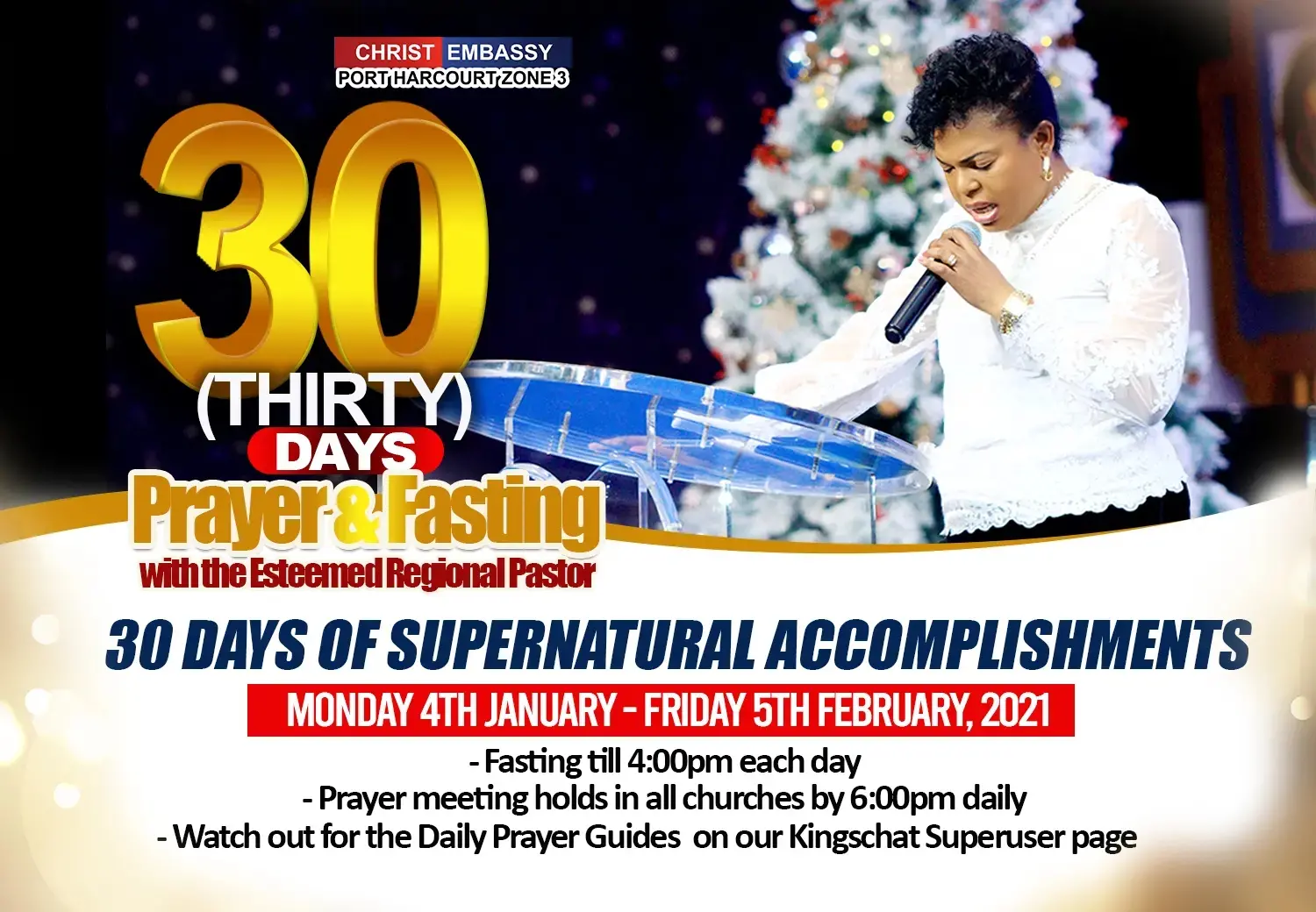 #CGI #Galilee #AHG #preparedarmy #Yearofpreparation #celz1rocks Thank you kindly.
Joyfully participate in Pray-a-thon.2021
Happy Birthday Gov Grace!!! We love you Ma!!! We join the hosts of heaven in celebrating you in this month of celebrations!!!!! #londonsubzone1 #zonee1 #thehavennation
www.quizmas.co can also serve as a training platform. It's replete with questions based on messages by our man of God🌿☘ It also helps you study the word of God better with references. Measuring your spiritual growth becomes easier as you take the quizzes. Hurry now and log on to www.quizmas.co
CELEBRATING ESTEEMED SISTER MARY GRACE NAYIGA Happy Birthday Sister Mary Grace. 🎼🎼🎼🎶🎶🎶🕺🕺💃💃💃 Thank you for your great commitment to the gospel. We love and appreciate you so much.
#CGI2020 #Galilee #AHG #preparedarmy #Yearofpreparation #celz1rocks
Happy Birthday Gov Grace! What an exciting time to celebrate you, in the month of celebrations! May celebrations never seize for you and this new year that has begun will be filled with testimonies of God's goodness, love and grace! ❤️❤️❤️ #londonsubzone1 #zonee1 #thehavennation