Happy Birthday Esteemed Pastor Sir, Thank you for all that you do for us at the Hsch. We Love and Appreciate You sir. 🎂🥂🥂🍾🍾🍾🍾🎂🎂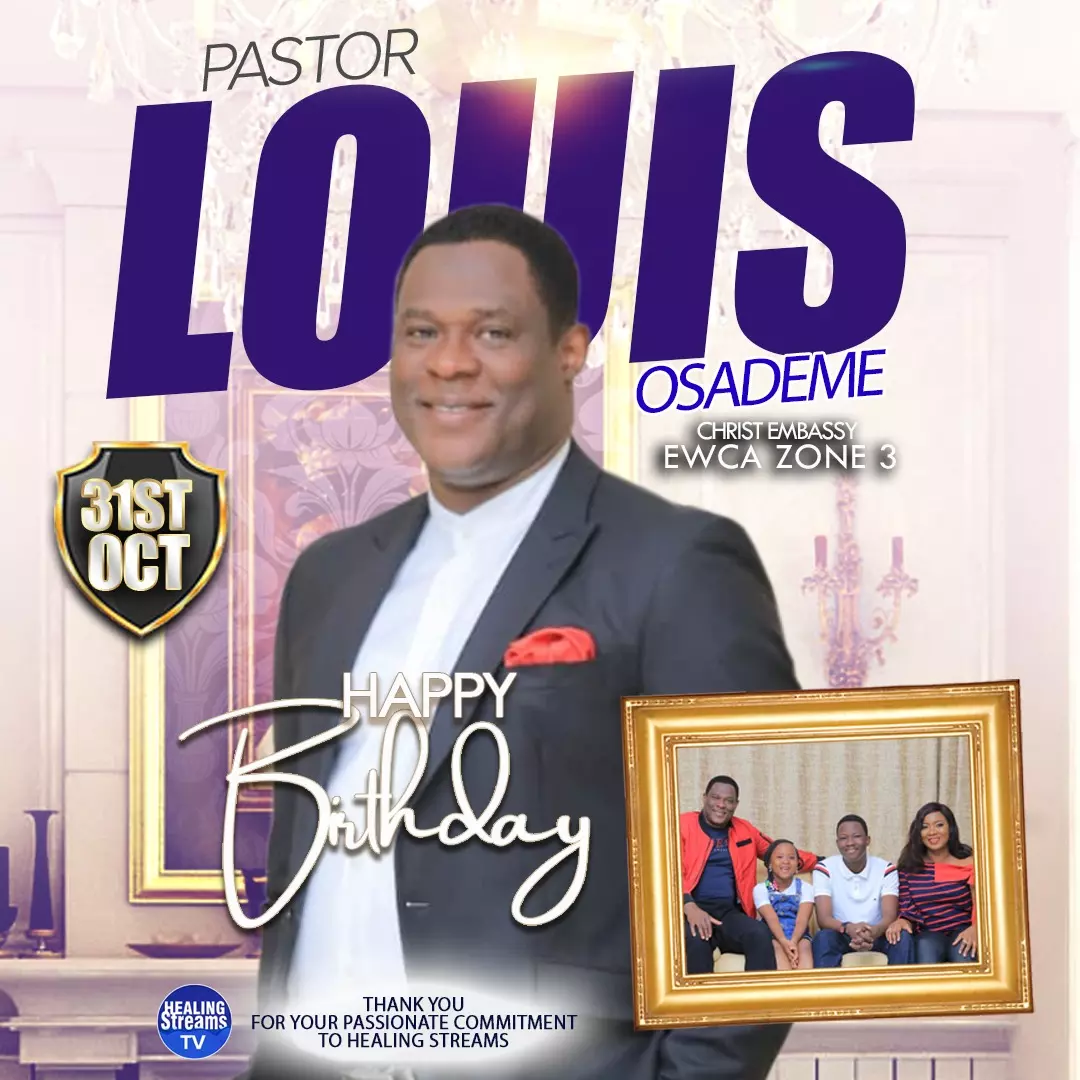 Christiana Nagbons
commented:
Hello 👋😊 If you've ever experience any loss before now in trading binary options online investment good new you can still make more profits and have a good compensation for that loss my company is reliable and guarantee it is weekly and daily investment plan we have you're not sending your funds to anyone , you will register and trade with my company platform directly and fund your trading account by yourself, I will teach you and guide you through the process my company commission is %10 of your profits at the end of your trading. If you're interested Kindly inbox me 👏
#StillPraying #Day299 (pt 6) Hallelujah! The global atmosphere is absolutely buzzing with Divine energy, as we celebrate another full day of praying in the Spirit! And as we get set for a weekend of even more prayer and greater impact, you don't want to be left out! Stay locked right here for inspiring prayer highlights from the landmark #Day300! #photospeaks - inspiring moments from prayer sessions led by groups from BLW Southern Africa Zone A; BLW Southern Africa Zone D; CE Port Harcourt Zone 1, Nigeria; and CE Region 1 Zone 2, United States! #prayingnow #prayathon2020 #PCLprayathon2020 #iamapriestinoffice
#RoRROAR2020 #DSPUKZ3ROAR2020 #DSPUKZONE3 #CEEdmontonUK #311020
ONGOING FINAL PARTNERS CONFERENCE. TALK SHOW PHOTO 📸 EXCERPTS. Esteemed Pastor Ehis Obuene ✍️ Grace can be increased through partnering with Grace. ✍️ Working in Church Gives you more Grace. ✍️ Grace gives money more than hardwork. ✍️ We are expected to receive more Grace for every next level. #finalpartnersconference #cebeninzone1 @pmoses @ewy #finishinginglor
Celebrating someone so special. You are so kind, compassionate and giving. Thank you ma for your show of love to me and my family. You are special and we love you dearly ma. Egbon to sure... Happy beautiful birthday!