Angela Harris: Happy Birthday Pastor Ose!!! We on KingsChat Web
Happy Birthday Pastor Ose!!! We love you!!! 😍😍😍♥️♥️♥️🥳🥳🥳 #pose1115 #allinonechallenge We challenge Pastor Lebo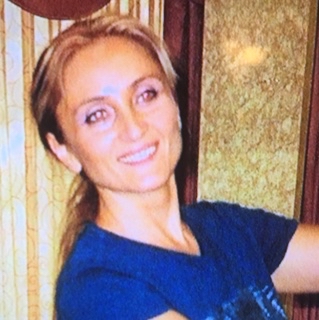 Jacqueline sara
commented:
I have a business proposition for you ! If you are interested just give it a shot by sending me a dm 🤝.. Look forward to work together with you.
Lynn Ngwenya
commented:
GLORRRRRRRRRRYYYYYYYY!!! GLORRRRRRRRRRYYYYYYYY!!! GLORRRRRRRRRRYYYYYYYY!!! Quintessential!!!!!!!. Wow! Wow!! Wow!!!. It's such a JOY💃💃💃💃💃💃💃 and it gives me pleasure to say HaPpy HapPy birthday Pastor Ose Ma; a beauty with brains!!!.We celebrate an iconic, heroic and euphoric treasure without measure after the order of Christ Himself.We celebrate a representation and presentation of all-things-Holy Spirit and God's elect.A quintessence of rare, unique, unquestionable and even unquantifiable beauty, vitality, divinity, revelations out of heaven's resource base; unparalleled yet at par with Christ's epignosis par excellence.We take a bow.Thank you for being a mighty woman of substance and unsearchable depth; full of the essence of the Spirit without measure.Thank you for being a real definition,depiction even description in all actions and reactions of Proverbs 31.A centre of God's holiness and godliness even righteousness that centers and revolves as it evolves around God's first-fruit.A fruitful, beautiful, prayerful even joyful personality, rooted in God's marvelous, wondrous even rapturous Kingdom of LIGHT.A symbol of illumination in the nations of this world, illustrious, glorious and prestigious in every way, anyway and anyday. Thank you for being a perfect and balanced example of dignity who takes responsibility and accountability of their Christianity.For this, we are truly grateful and thankful. Thank you for presenting to us so much to learn and for honouring the call to expand the Kingdom of God; exponentially so. Thank you for not being apologetic in your spiritual vision and mission to reach and save the world. #POSE1115 #BestMomEver #celebratinggreatness
PASTOR LEBO
commented:
My Joseph @Superman😍❤️🥰Challenge accepted👌👏
IMCC 2019 Leveraging and evolving the new media for global evangelism. #imcc19 #warriministrycentre #wmc
Exciting moments at CE Lagos Zone 4 Delegate Experience at the ongoing IPPC 2019 #IPPC2019 #IMCC2019 #CELZ4
ISM AWARDS 2019!!! CELEBRATING OUR TOP 15 CHRIST EMBASSY ZONAL CHURCH PARTNERSHIP AWARDS!!! 2nd Position - Christ Embassy Port Harcourt Zone 3! Hearty congratulations to Pastor Joy Amenkhienan and the Pastors and Leaders of Christ Embassy Port Harcourt Zone 3! Thank you for making a difference in 2019! #LoveworldAwards2019 #ismawards #IPPC2019 #ism
I am conversant with a lot of Bible apps, but I have never seen a Bible app as user friendly as this one - Rhapsody Bible app. Thank you Pastor sir for this great gift to the body of Christ.
#IMCC2019 #IMCC19 #myIMCCexperience #thankingpastorchris #thankingourluminaryimcc2019sponsors #cebeninzone1
Illuminating on every side. Always, only and all for Jesus. CE Lagos Zone 1 - 6th Top Partnering Zonal church ministry wide - Loveworld Audiovisuals #CELZ1Rocks #ippc2019 #loveworldawards
Thank to my esteemed pastor Afolabi oketunji award winning pastor ,for the opportunity to be in IPPC ,2019 I love you lavishly sir.. Happening live now SEZ2 receiving so many awards...... Glory... #IPPC2019 #Awardshappeninglive #SEZ2