C E Abuja Zone: WITH JOY AND JUBILATION WE on KingsChat Web
WITH JOY AND JUBILATION WE CELEBRATE YOU PASTORS SIR & MA THANK YOU FOR YOUR EXEMPLARY LEADERSHIP. YOUR UNION IS A HUGE BLESSING TO THE BODY OF CHRIST. WE ARE PROUD TO BE CALLED YOUR CHILDREN. WE LOVE YOU SO DEARLY SIR & MA #cejabi #abujazone #ceaz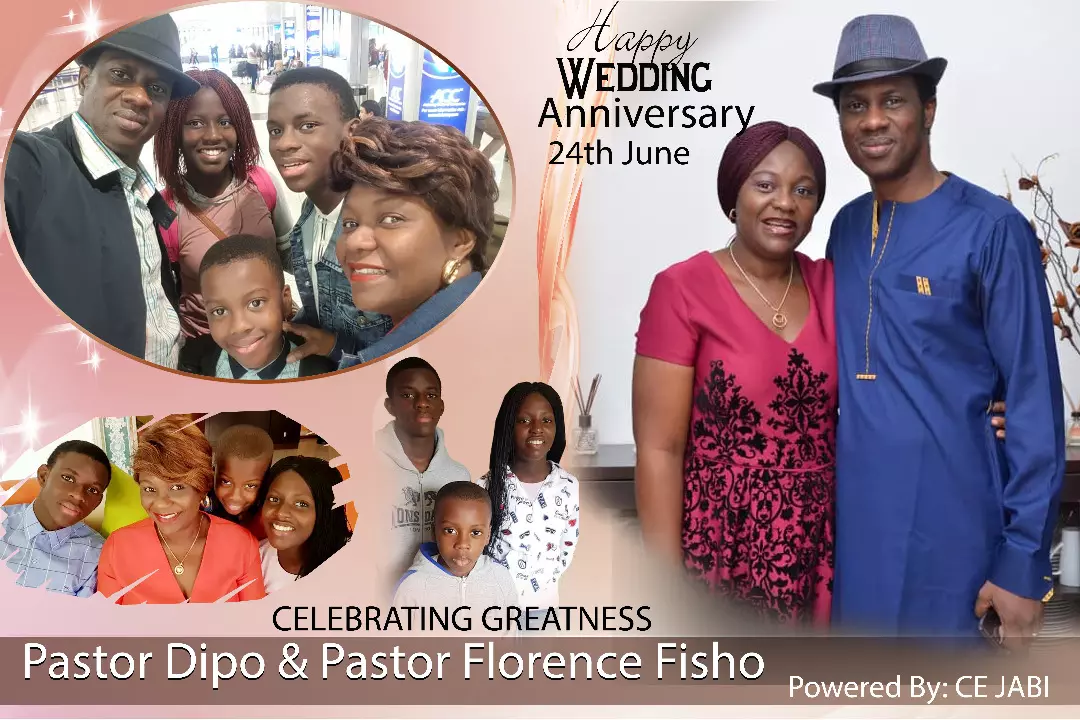 Happy Wedding Anniversary to a trailblazer, an inspiring leader & our highly esteemed Zonal Pastor, Pastor Dipo & esteemed Pastor Florence Fisho. Congratulations Sir & Ma. I love you dearly!! #cekubwa6 #cekubwa #abujazone #ceaz
#EYALS2019 #FALF #IMPACTINGAFRICA
Its our anniversary today. We are grateful to God. Between this date last year and today has been more than 10yrs in one. By this time next year, we cant but testify to a 1000 times greater according to the words of our man of God. Thank you PASTOR SIR. We love you forever.
Happy Wedding Anniversary Esteemed Pastors Dipo and Florence Fisho. We love you dearly
Happy Wedding Anniversary to a trailblazer, an inspiring leader & our highly esteemed Zonal Pastor, Pastor Dipo & esteemed Pastor Florence Fisho. We celebrate the grace of God upon your lives. Congratulations Sir & Ma. I love you dearly!! #cekubwa6 #cekubwa #abujazone #ceaz
Gloooooooorryyyyy. Heartfelt gratitude to God and Most Reverend Tom for the opportunity to serve. We had a glorious foundation school graduation with 22 graduads and an inspiring children's day celebration.
#EYALS2019 #FALF #IMPACTINGAFRICA
Thank be to God for his grace,love and the talent given to me to do things like these..... Worthy to be honour and praise in Jesus name
#iclc #imc. I'm so excited for the next Level and the words given at the conference. #imsealed #wordatwork #iclc #imc