CE Hoorn 🇳🇱 The Netherlands #PrayAThon #prayingnow Day #383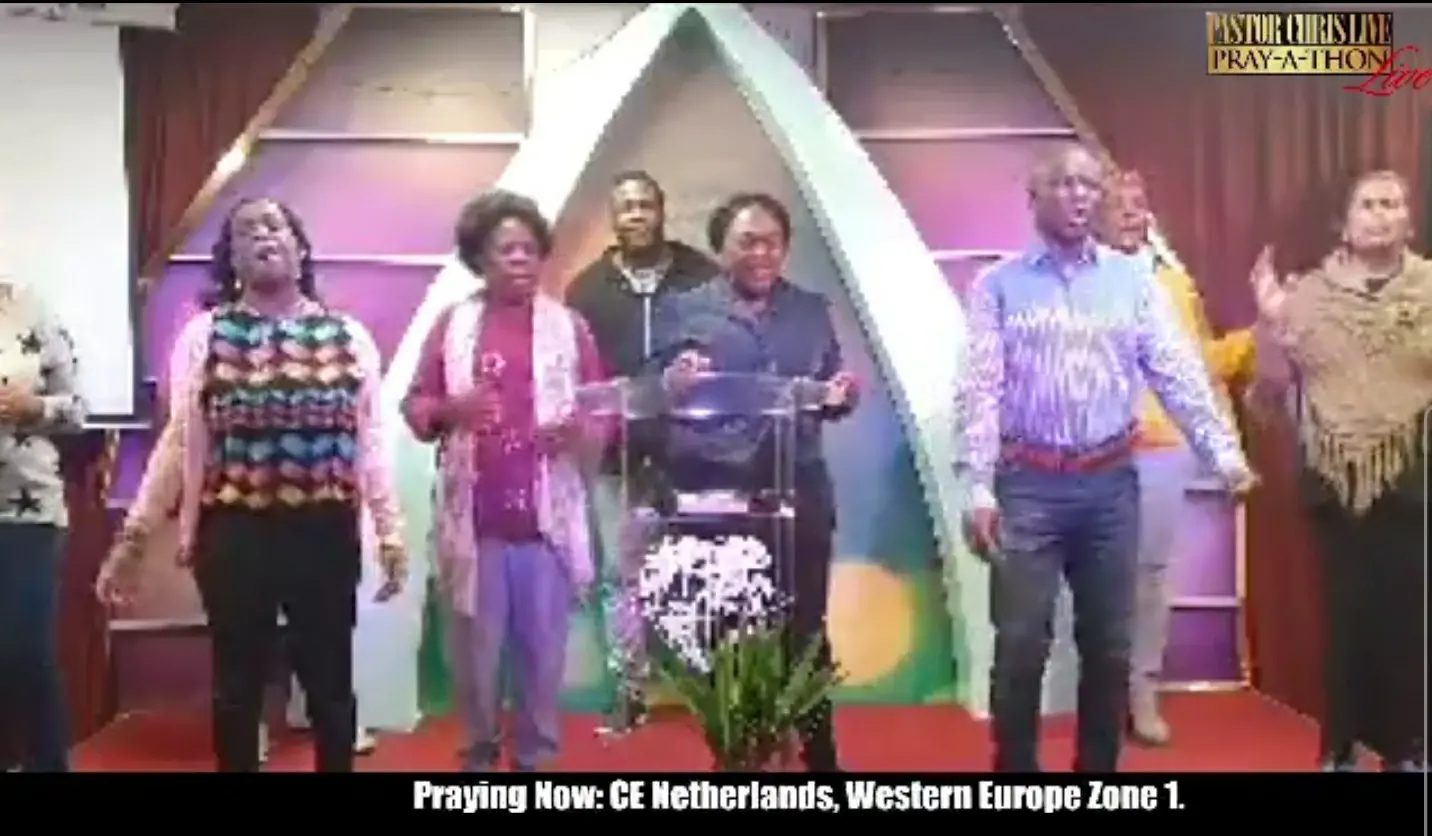 Sultan Humman
commented:
Glorrryyyy!!! I'm an investor from maimi Florida USAI have a business proposal for you... +14342480744 dm me on Whatsap if you are interested I will guide you through the process step by step instructions. No experience needed. $300 to earn $3000+ $500 to earn $5000+ $1000 to earn $10,000+ on weekly investment. Ask me how
Catherine B
commented:
Invest $350 into bitcoins and earn $3,400 in 1 week directly to your bank account, add me to learn now, Whatsap +13252445331
Happy Happy Sweet birthday to a sweet and loving soul, Esteemed Deaconess Sazi Momodu. Love you, love you dearly💞 #ukzone2
Happiest Wedding Anniversary Esteemed Pastor Si and Ma We celebrate a union of Impact from South Sudan, the rest of world and Heaven also
Join in another Inspiring and Impactful session of the Rhapsody of Realities' Stakeholders Strategy Meeting - Road to 1 Million Copies! "1 Million Copies distribution of Rhapsody of Realities is an exploit of fath!" - Esteemed Pastor Yemisi Kudehinbu #roadto1millioncopies #vision20for20 #rhapsodyofrealities #20thyearinprint
Happy wedding anniversary Esteemed Pastor Sir and Esteemed Pastor Ma. We love you all #EWCAZ3 #Southsudan
HAPPY WEDDING ANNIVERSARY ESTEEMED PASTORS AMBROSE AND DUPE ISESELE  THANK YOU FOR CHANGING LIVES THROUGH  YOUR GIVING, WE CELEBRATE YOU!
♦️Happening Now! Day 17 Evening Session of the 30 Days Prayer and Fasting with the Highly Esteemed Regional Pastor. Isaiah 51:11 KJV Therefore the redeemed of the LORD shall return, and come with singing unto Zion; and everlasting joy [shall be] upon their head: they shall obtain gladness and joy; [and] sorrow and mourning shall flee away. You can participate now via: bit.ly/accraonlineservice bit.ly/ceflix-live #CeAccraGhanaZone #30daysPrayerandFasting
♦️Happening Now! Day 17 Evening Session of the 30 Days Prayer and Fasting with the Highly Esteemed Regional Pastor. Zechariah 4:6-7 KJV, Then he answered and spake unto me, saying, This [is] the word of the LORD unto Zerubbabel, saying, Not by might, nor by power, but by my spirit, saith the LORD of hosts. Who [art] thou, O great mountain? before Zerubbabel [thou shalt become] a plain: and he shall bring forth the headstone [thereof with] shoutings, [crying], Grace, grace unto it. You can participate now via: bit.ly/accraonlineservice bit.ly/ceflix-live #CeAccraGhanaZone #30daysPrayerandFasting
HAPPENING NOW!!!! #MorePictures Men's Conference with the highly esteemed Ministry Centre Director, Pastor Vale Odu-Thomas! "Awesome Word Segment!" #MensConferencewithPstVale #CalMC #TeamCalabarRocks