okoh celia: Sensational Gospel Artist, Ada Lawrence on KingsChat Web
Sensational Gospel Artist, Ada Lawrence released her first album titled; Jesus My Rock in 2018. As a follow up, she shot an released her first musical video titled; celebrate. Here is her video titled; celebrate, YouTube link: https://youth.be/ 7C4Dz1Qcgx8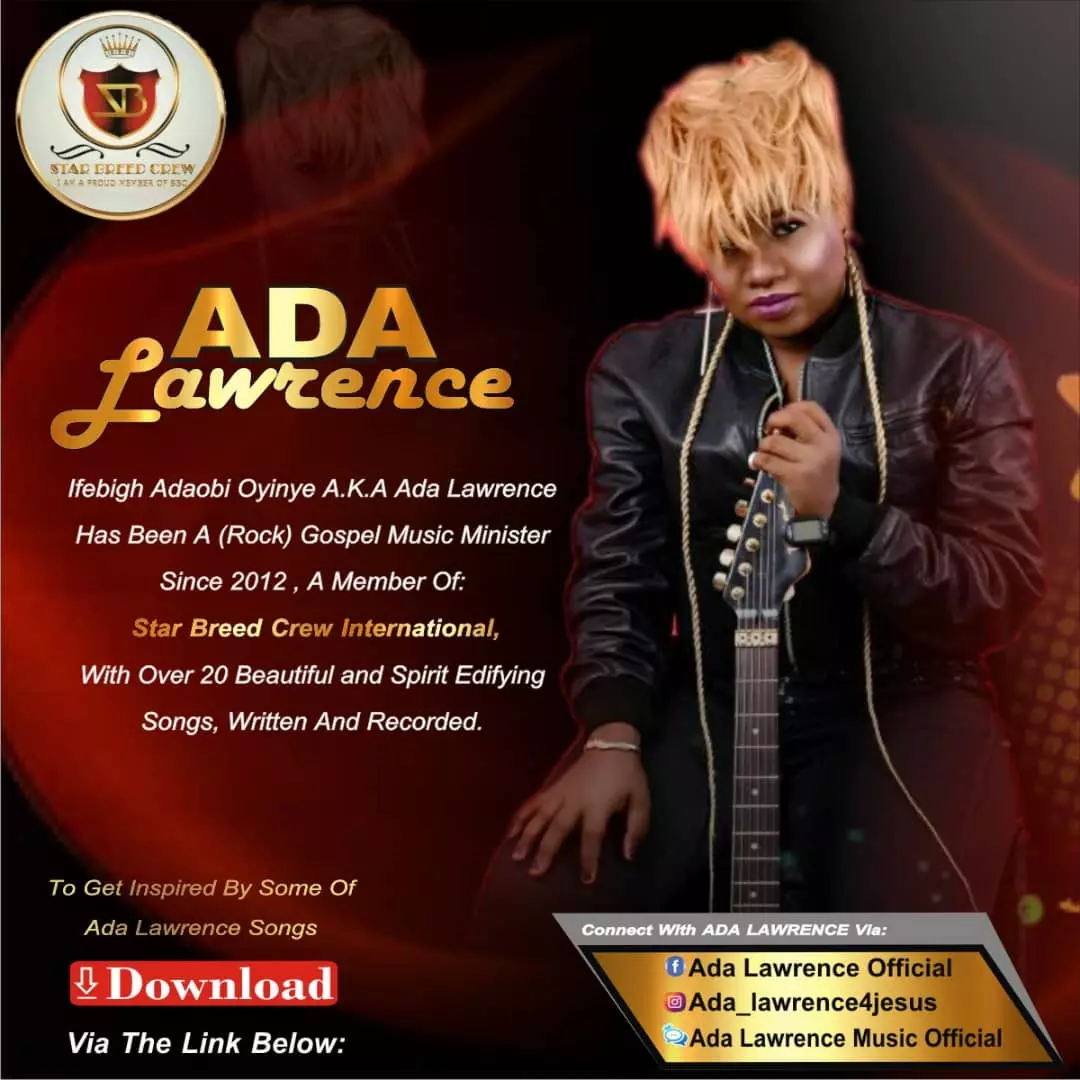 Pastor Rebecca Wealth-Eriya ministering the word of God with great power. When Women Pray https://youtu.be/YQ9j2LKofSE *Connect Live* at 11h00 *using any of the following* Live Streaming *platforms*: CeFlix https://ceflix.org/videos/watch/1849501 CLoveworld: http://cloveworld.org/news?v=5ec4d86b752cc8h4m1cu2yar5 Youtube: https://bit.ly/WhenWomenPray Facebook: https://www.facebook.com/cerandburg2/ Instagram: https://www.instagram.com/wwpliveevent/ Radio stations: www.karismalive.co.za www.alexfm.co.za www.kingsradio.org Register on whenwomenpray.co.za #Whenwomenpray #prayerchangesanything #influentialwomen #cesazone1 #effectiveprayer
Cekubwa #LFA proud to be in this team... #team1 #teamfirst....
Yes!!! It's a loud Whoosh!!!😊😊😊🙌🙌🙌 #wordatwork #wordfest #wordfest2020 #celz3 #celz3teens
Testimony Time!!!! Oh glory! Money everywhere!!!! #happeningnow #london1subzone #anewdispensationofgrace #thehavenze1 #thehavennation
Hallelujah!!!!! We're praying now #prayingnow #prayingwithpastorchris #ceumuahia #sez1
Today on Family Matters, we will be discussing, What Men Want! Join TJ - Tapiwa Jena and the awesome guests as they talk candidly about what men want. It's an episode not to be missed! Tune in to LoveWorldSAT at 5:30pm to watch. _ www.loveworldsat.org/live-tv _ #loveworldsat #loveworldnetworks
I got a life of God in me in my body in my soul. He has given me immortality Glory to God hallelujah 🙌🙌🙌!! #wordfestOutreach #wordfest2020 #wordatwork #celz1rocks #Campground
#UKZ1andUKBand #praiseandworshipwithoutwalls
Service is just a click away http://Cloveworldlive.com/?id=lwzone4
LoveWorld Extra brings you a whole new experience... It inspires faith, edifies and it's a program for such a time as this! Happenings live on all LoveWorld Networks (available on the Live TV app). Don't miss today's episode.