The Healing School : THE HEALING SCHOOL PRAYER CONFERENCE on KingsChat Web
THE HEALING SCHOOL PRAYER CONFERENCE https://prayer.enterthehealingschool.org The esteemed Pastor Niyi Oluwole-Isaac, Zonal Pastor, Christ Embassy East, West & Central Africa Zone 2, leads the ongoing session of exhortation and prayer. Keep participating live with family and loved ones @ https://prayer.enterthehealingschool.org #HSPC #HSOPC #healingtothenations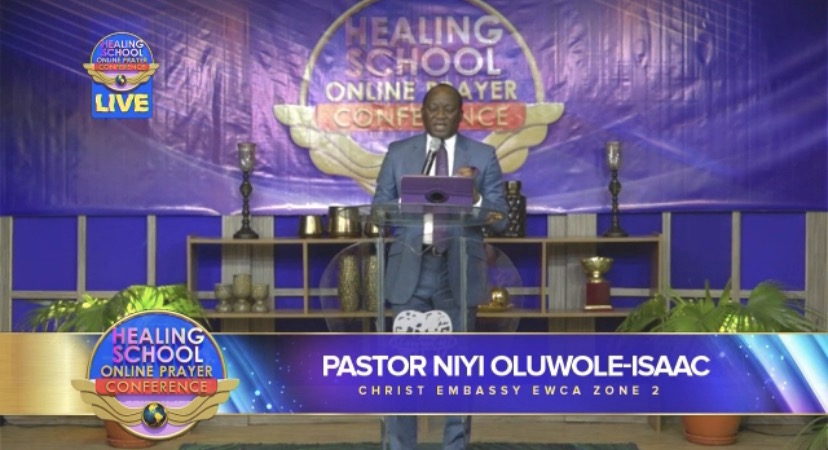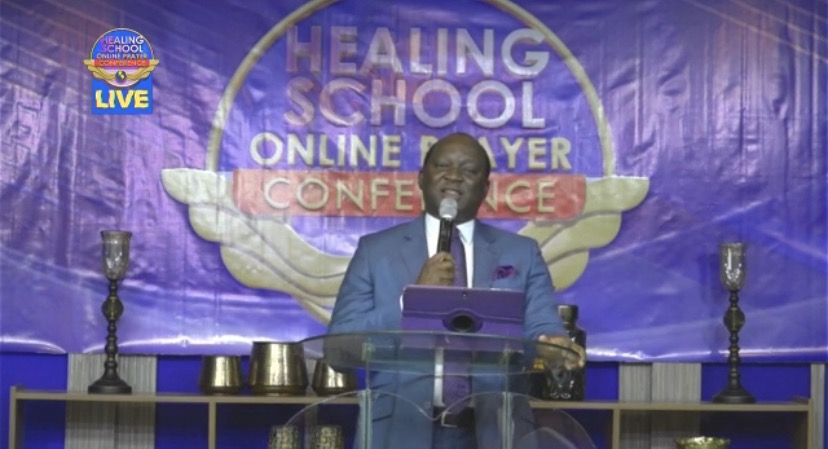 Miracle
commented:
promo...promo...promo... cryptochin...fx trading..Why sleeping why others are making billions of dollars💴💵💶? This is an online investment which help us to earn more profit in a given period of time. by investing amount of money or bitcoin, to be traded on in the international market with the use of Auxiliary computers and software, using strategy to win profits. With the minimum investment of $300 you can get profits of about $3,000+ with my fast and trusted platform ... $300 to get $3,000 weekly. $400 to get $4,000 weekly. $500 to get $5,000 weekly. $600 to get $6,000 weekly. $800 to get $8,000 weekly. $900 to get $9,000 weekly. $1000 to get $10,000 weekly. DM me on WhatsAp.... +1(240)230-7483 +1 (740) 651-1971 for more info if you are interested.
Cathy Barraq
commented:
Invest $350 into bitcoins and earn $3,400 in 1 week directly to your bank account, add me to learn now, Whatsap +13252445331
#6thFebPrayerChallenge #8hours #30daysPrayerandFasting #CeAccraGhanaZone I accept the challenge
Evan Rachel Wood Shares More Allegations Against Marilyn Manson Evan Rachel Wood is coming forward with additional allegations against Marilyn Manson, four days after she first accused him of abuse. The Westworld actress, 33, alleged on her Instagram... https://www.eonline.com/news/1235457/evan-rachel-wood-shares-more-allegations-against-marilyn-manson?cmpid=rss-000000-rssfeed-365-topstories&utm_source=eonline&utm_medium=rssfeeds&utm_campaign=rss_topstories
Kylie Jenner Brings the Heat in Yet Another Jaw-Dropping Bikini Photo Punxsatawney Phil may have predicted six more weeks of winter, but Kylie Jenner is making the case for an early start to summer. On Friday, Feb. 5, the Kylie Cosmetics mogul set... https://www.eonline.com/news/1235465/kylie-jenner-brings-the-heat-in-yet-another-jaw-dropping-bikini-photo?cmpid=rss-000000-rssfeed-365-topstories&utm_source=eonline&utm_medium=rssfeeds&utm_campaign=rss_topstories
A crisis gone unnoticed: Why have 500,000 people been forced to flee their homes in Mozambique? More than 500,000 people have been displaced from a ruby and oil-rich region of Mozambique in what the UN has called "a perfect storm of instability". http://news.sky.com/story/mozambique-conflict-why-have-500000-people-been-forced-to-flee-their-homes-12209615
Iran U.N. inspectors find radioactive traces, raising fresh concerns United Nations inspectors have found new evidence of undeclared nuclear activities in Iran, according to three diplomats briefed on the discovery, raising new questions about the scope of the country's atomic ambitions. http://feeds.foxnews.com/~r/foxnews/world/~3/ky2fw6irx68/iran-u-n-inspectors-find-radioactive-traces-raising-fresh-concerns
Rhapsody of Realities TeeVo Saturday, February 6 KEEP THE PICTURE BEFORE YOU (Get To Know The Truth About Your Personality) 👤 Pastor Chris 📖 TO THE BIBLE James 1:22-24 "But be doers of the word, and not hearers only, deceiving yourselves. For if anyone is a hearer of the word and not a doer, he is like a man observing his natural face in a mirror; for he observes himself, goes away, and immediately forgets what kind of man he was." ▶️ LET'S TALK The emphasis of this scripture in James 1:22-24 isn't the appearance of the person looking into the mirror, but the "manner" or "kind" of person he is. A doer of the Word doesn't forget the "manner" of person he or she is. You'd understand this better when you read from verse 18; it says, "Of His own will He brought us forth by the word of truth, that we might be a kind of firstfruits of His creatures" (James 1:18). God gave birth to us by the Word of truth, that is, the Gospel of Christ so that we should be a kind or type of firstfruits of His creatures. That's awesome! "Firstfruits" means "the first and the best of God's creation." When you were born again, you came up with a new kind and quality of life—the God-life. 2 Corinthians 5:17 says, "… if anyone is in Christ, he is a new creation…." As a new creation in Christ Jesus, you're the perfection of beauty and the best of everything God made. You're superior to satan. Thus, when a Christian says, "I need deliverance from the devil," it's because he has forgotten what "manner" or "type" of person he is. How could you need deliverance from satan when you're superior to him? The Bible says you're seated together with Christ in the heavenly realms, far above all principality and power. You occupy the place of the highest authority in Christ Jesus, far above the devil and everything connected to him. Get to know the truth about your personality in Christ. It's the reason we bring the Word of God to you every day on different platforms, to enlighten you on who you are in Christ. 🎯 Go Deeper Romans 6:4; Ephesians 2:10 Continue reading 👉 https://t.me/rhapsody_daily #teevolight #rhapsodyofrealities #pastorchris #lwteensministry #teensforchrist #mediaactivist #mediaactivist4christ
This February, on the soultracker every one have the opportunity to participate in the win- a - soul- a day campaign. Its is simple. The details are below- -Win at least one soul to Christ everyday. - Register souls saved on Soultracker. - Share your daily soul winning experience with other soulwinners and get inspired by others' experiences. - Stand a chance to be amongst the winning soulwinner on Soultracker at the end of the month. - Read inspiring articles and watch short video clips to motivate you for soulwinning everyday. Login to www.christembassysoultracker.org Happy daily soulwinning!
Check out my inspiring post on Yookos!
Thank you ma'am for all you do in loving and caring for God's People! God will continue to bless and increase the fruits of your righteousness! I love you dearly! Congratulations ma'am!!