💃💃💃👌👌👌👌SEE WHO IS MEGA- PROVOKED TO DISTRIBUTE THE NEW YEAR MESSAGE FOR 2020 ON PCDL🤸🏼‍♀️🤸🏼‍♀️🤸🏼‍♀️🤸🏼‍♀️ 👍🏽👍🏽👍🏽👍🏽Congratulations Esteemed Pastor MIKE WIGGLE and Christ Embassy TEXAS Zone 👌👌 To purchase, gift or distribute copies, and/or Adopt a translation of the 2020 New Year Message on PCDL, kindly reach us on any of the contact details below 👇👇👇 The time to take action is NOW!!! #2020yearofperfection #newyearmessageonpcdldrive #purchasewatchstudy #projectgiftdistributetranslate2020nymonpcdl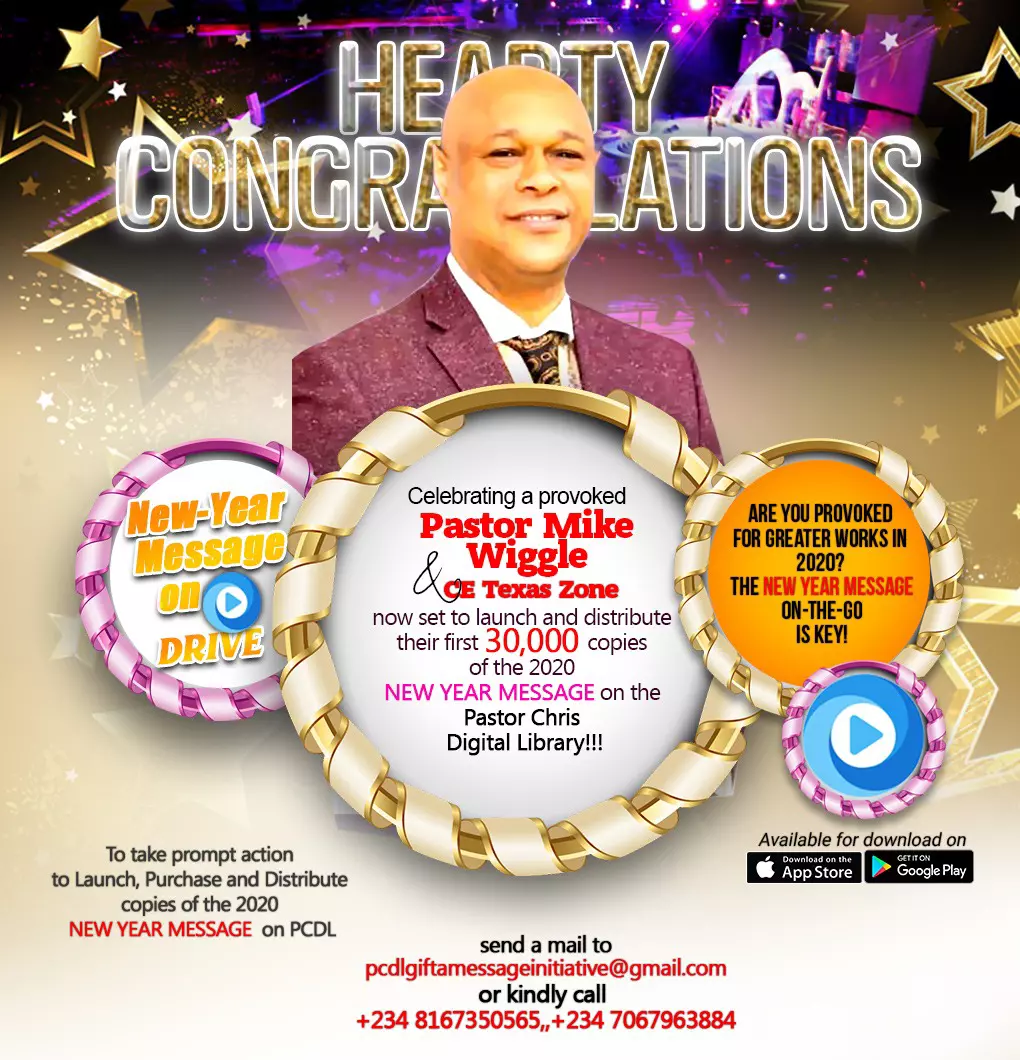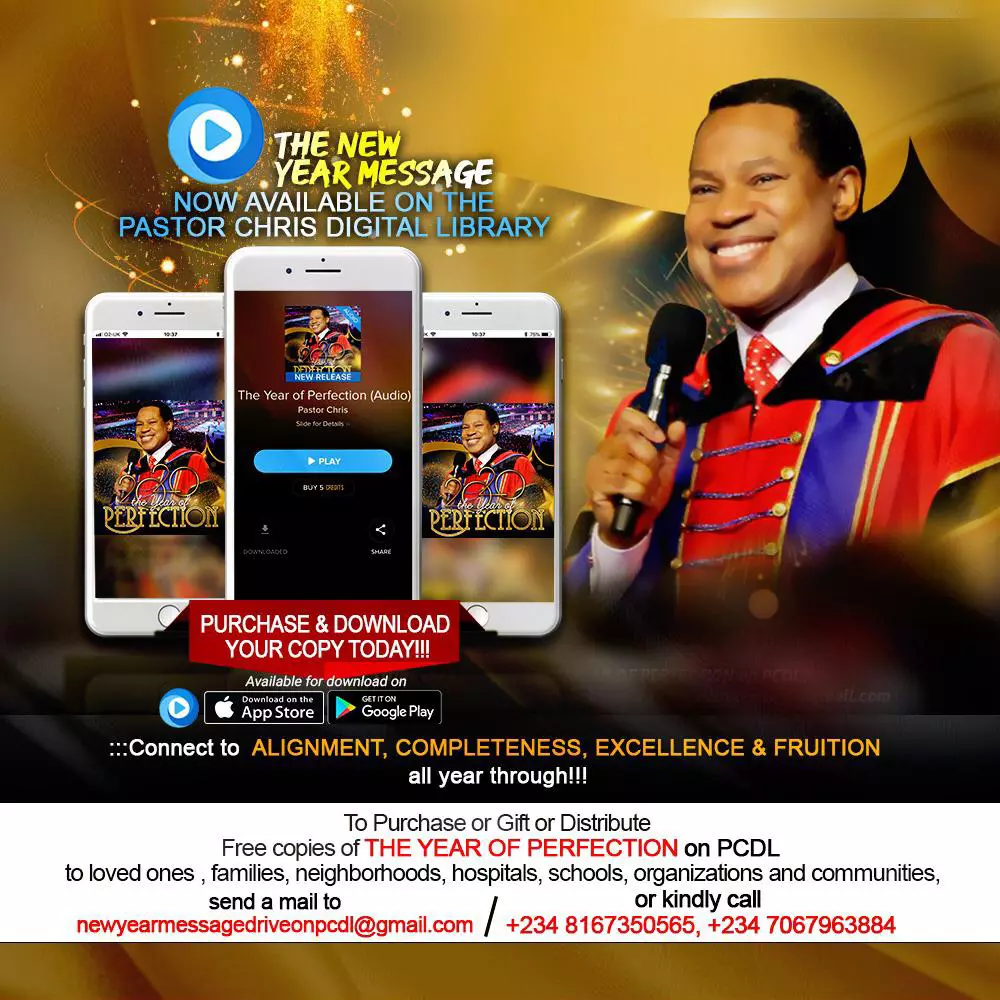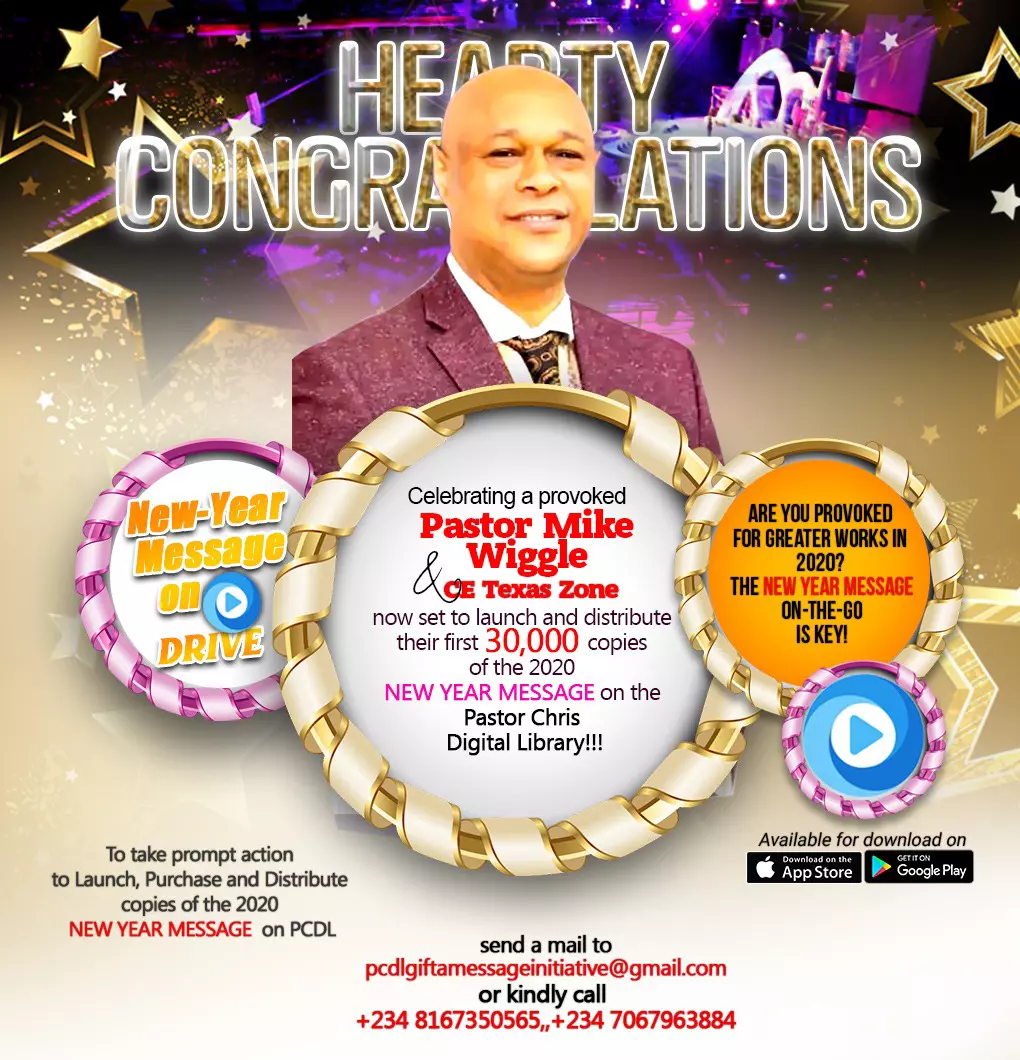 justine
commented:
Congratulations sir,christ Embassy TEXAS ZONE 👏
Tony Kwesiga
commented:
Shall we have something similar to 7days of meditation this year?
💃💃💃👌👌👌👌SEE WHO IS MEGA- PROVOKED TO DISTRIBUTE THE NEW YEAR MESSAGE FOR 2020 ON PCDL🤸🏼‍♀️🤸🏼‍♀️🤸🏼‍♀️🤸🏼‍♀️ 👍🏽👍🏽👍🏽👍🏽Congratulations Esteemed Pastor MICHEAL BAZUAYE and CM Zone H👌👌 To purchase, gift or distribute copies, and/or Adopt a translation of the 2020 New Year Message on PCDL, kindly reach us on any of the contact details below 👇👇👇 The time to take action is NOW!!! #2020yearofperfection #newyearmessageonpcdldrive #purchasewatchstudy #projectgiftdistributetranslate2020nymonpcdl
Happy 2nd birthday to my perfect baby boy. Daddy loves u! The future belongs to u.
Brother Brandon Chukwura aka King Brandon is a gospel rapper who expresses his love for God through music. Today, he celebrates his birthday with the EP titled Infinity.. Happy Birthday Dear King Brandon! We ❤ you dearly! http://Fanlink.to/InfinityEP http://linktr.ee/kingbrandon
YOUR PRAYERS HEALED ELIZABETH Elizabeth Raphasha from CE Montana shares her testimony of praise to God, a result of joining the Healing School Prayer Network. She recounts, saying, "in June 2019, around when I joined the Prayer Network, i was sitting on a couch, and in standing up, I felt an acute pain on my coccyx.This was surely a repercussion from a fractured lower lumber vertebrae i experienced in 2011. The pain i felt around that area became intense, that I was unable sit nor stand without difficulty. Immediately, i sent a prayer request for divine healing and health, and about an hour after the intercessory prayer at the HSPN, the pain stopped completely and hence, I can now sit, stand or bend normally. In addition, i have also experienced spiritual growth and improvement in every facet of my life". Halleluyah! Join the HEALING SCHOOL WEEKLY GLOBAL PRAYER SESSION TODAY by 7:00pm (GMT+1) www.enterthehealingschool.org/prayer #hspn #healingtothenations #thankyoudearpartners #iprayyoupraywepray
My teacher, my life coach, my Pastor, happy birthday ma.
Happy birthday dearest Pastor Chinelo!!!
Brother Brandon Chukwura aka King Brandon is a gospel rapper who expresses his love for God through music. Today, he celebrates his birthday with the EP titled Infinity.. Happy Birthday Dear King Brandon! We ❤ you dearly! http://Fanlink.to/InfinityEP http://linktr.ee/kingbrandon