PRAYER POINTS FOR THURSDAY, SEPTEMBER 3, 2020 Time of prayer:10;30pm - 11:00pm Prayer For various sectors PRAYER POINT 1 Pray for all security and law enforcement agencies in our nation; declare that they refuse to be used as instruments of coercion and intimidation, declare that they will uphold their creed and stay true to the constitution they swore to protect, and not be motivated by greed and selfishness. We declare righteousness in our armed forces, in our police force and in all security agencies in our nation. (1 Timothy 2:1-4) Luke 3:14 "And the soldiers likewise demanded of him, saying, And what shall we do? And he said unto them, Do violence to no man, neither accuse any falsely; and be content with your wages." Prayer point 2 Pray against laws which are inconsistent with the liberty, rights and desires of the human spirit, that they will be overruled completely by Spirit filled leaders who are bold to uphold the truth in the midst of stringent opposition. Dan 6:4 NIV) Then the high officials and the satraps sought to find a ground for complaint against Daniel with regard to the kingdom, but they could find no ground for complaint or any fault, because he was faithful, and no error or fault was found in him. Praise God. #cephmc #revray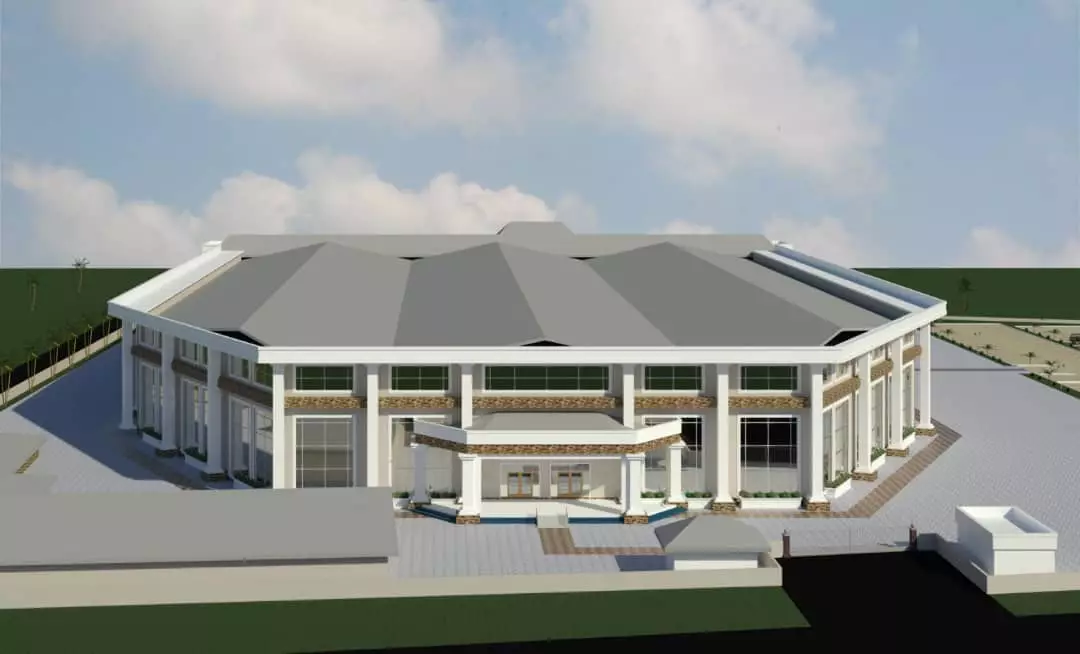 We had glorious Online midweek service with our Esteemed Zonal Secretary, Pastor Famous Eineh! It was such an amazing service of upliftment, transformation and faith lifting. Pastor taught us on the topic 'ACCEPTED IN THE BELOVED' Reading from Ephesians 1:6; John 1:1 and 1 John 4:10-11, He admonished us that we were accepted the moment we got born again. He further reiterated that God loves us with an everlasting love and we should walk in that consciousness and begin to express it to other people. Pastor encouraged us to meditate on God's love for us to experience and manifest it fully. Thank you so much Sir for the timely message. We are inspired and translated to a more glorious life. #blwcampusministryrocks #blwkenyazone #acceptedinthebeloved #yearofperfection
Habt ihr euren schon angefertigt?
Spreading the gospel of our Lord Jesus Christ at the Sunyani Zongo Community. Oh glory to God! #CeAccraGhanaZone #CommunityEvangelism #CeSunyani #ACountryofGrace #Proceed2020
"There's an urgency in the realm of the Spirit!" - Highly Esteemed Pastor Deola Phillips. WATCH THIS VIDEO CLIP and log in for more! 💃♨️♨️ Login Now: rin.rhapsodyofrealities.org You don't want to miss this! 💃💃 🎯PARTICIPATE ON:📎 rin.rhapsodyofrealities.org 🎤Spread the news! God bless you.🙏 💓❣️ #iamregisteredandactive #digitalrevolutionreloaded #rinadvancesummit #forcefuladvancement rin.rhapsodyofrealities.org
#CEAMC NIGHT PRAYERS - THURSDAY SEPTEMBER 3RD 2020 (10:30-11:00PM) AMC GLOBAL IMPACT OUTREACH LINK: http://www.globalimpactoutreach.org/gimpact/enlist/ceabujamc PRAYER POINT 1 1TIMOTHY 2:1-4(ISV) - First of all, I encourage you to make petitions, prayers, intercessions, and prayers of thanks for all people, for rulers, and for everyone who has authority over us. Pray for these people so that we can have a quiet and peaceful life always lived in a godly and reverent way. This is good and pleases God our Savior. He wants all people to be saved and to learn the truth. As we pray this scripture today, declare that in all nations, the sanctity of life, and the dignity of the human person are held in high regard, and that all who seek to waste lives and dehumanise their fellow men for whatever ungodly reasons are disgraced out of office, and lose the influence or authority with which they sought to prodecute such evil. PRAYER POINT 2 DANIEL 2:34, 44-45(NIV) - "While you were watching, a rock was cut out, but not by human hands. It struck the statue on its feet of iron and clay and smashed them... In the time of those kings, the God of heaven will set up a kingdom that will never be destroyed, nor will it be left to another people. It will crush all those kingdoms and bring them to an end, but it will itself endure forever. This is the meaning of the vision of the rock cut out of a mountain, but not by human hands—a rock that broke the iron, the bronze, the clay, the silver and the gold to pieces. "The great God has shown the king what will take place in the future. The dream is true and its interpretation is trustworthy." Pray and declare the unstoppable spread of the gospel, and the expansion of the church in all nations. We are that rock, cut out by the hand of God, to destroy the structures of evil, and to establish God's Kingdom. The vision is true and the meaning is confirmed. This is the day of the church, and we are unstoppable.
Habt ihr euren schon angefertigt?
Thank you, Pastor Sir, for always seeing ahead and for never reluctant in pouring all out for us for our edification. I love you Sir