CELEBRATING AN EXCELLENT ICON OF PERFECTION! Happy birthday to our esteemed Pastor Linda Okocha, Zonal Pastor, Christ Embassy Port Harcourt Zone 2. Thank you for epitomising the LoveWorld exceptionalism in all things. We celebrate your invaluable contribution to our work at the ISM. Thank you for impacting millions of ministers of the Gospel all around the world. Your path will keep increasing in intensity from glory to glory. We love you dearly and we celebrate you now and always! #ISM #happybirthday #Perfection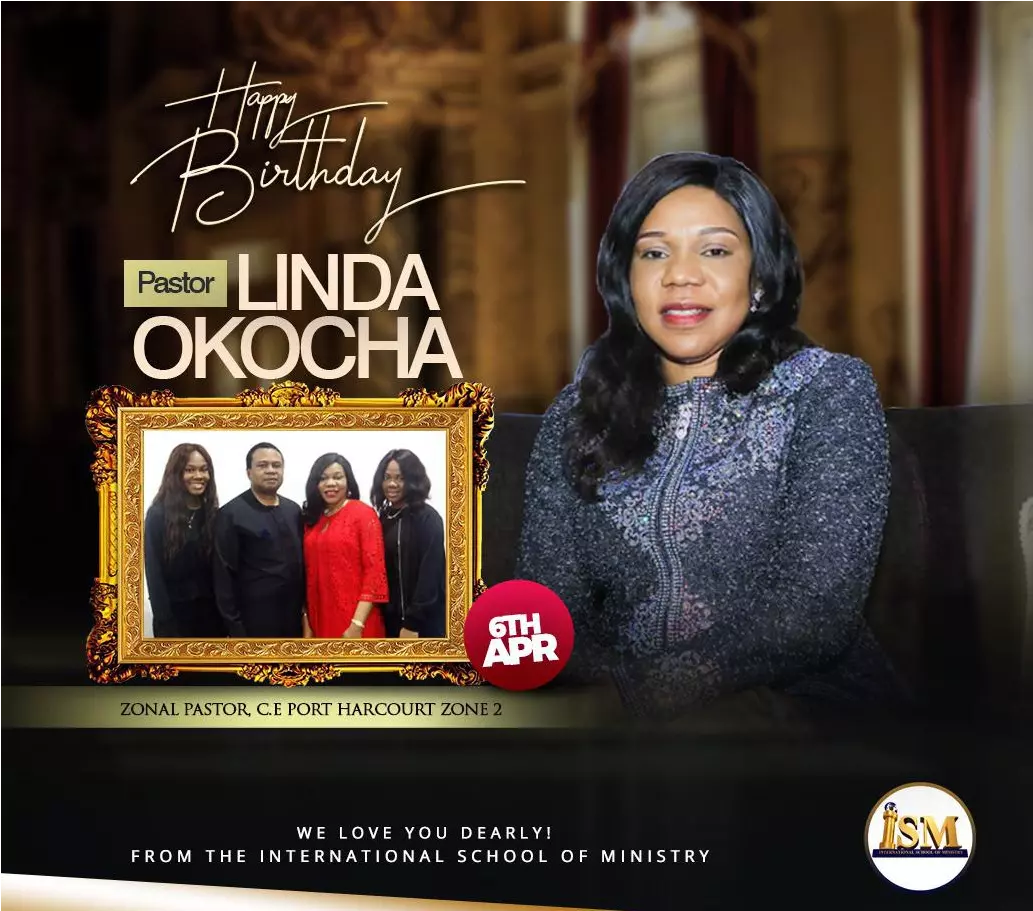 I HAVE MANY REASONS TO BE GRATEFUL TO MY HEAVENLY FATHER FOR: GOD BLESSED ME WITH EXACTLY THE ONE I NEEDED IN MY LIFE.THANK YOU SWEETHEART FOR LOVING ME SPECIALLY, FOR OUR LOVELY DAUGHTERS AND THE INSPIRING WAY YOU LOVE THE LORD. TO A WOMAN OF GOD FULL OF GRACE, HAPPY BIRTHDAY.
You are so beautiful Pastor and your beauty robs off on everyone that comes in contact with you. Looking at me today one will know I am with you and that I'm your daughter. HAPPY BIRTHDAY Mum 😘. #PLO0604 #Perfectbirthday #Celebratingexcellence #lmamphzone2
It's 7 years of perfection. To God be the glory
Praying Times! Thank you Pastor for the opportunity..#GlobalPrayer #PrayingwithPastorChris
Happy perfect birthday my pastor and my mum. Thank you pastor ma, for the word of God you loads me, which has made me to be fearless, bold, productive, and excellent. I love you liquidly ma.
Happy birthday dear Sis Esther. You are an amazing inspiration. Your passion and commitment to the gospel is worth emulating. Thanks for all you do. Always a blessing, Always a pleasure to be around you. Enjoy your day