GUESS WHAT!..ITS DAY (4) A big congratulations on an impactful Book Review in the month of CHANGE. We moved so many levels in the Spirit.💯 4.THE PRAYER OF THE CREATIVE HUMAN SPIRIT We rounding Off with a final live review onine! Time: 8pm to 9pm You don't want to miss this!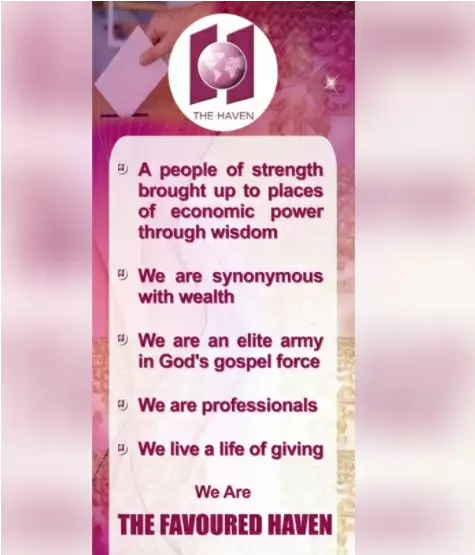 ♦️Highlights! Day 14 of the Effectual Fervent Prayers with the Esteemed Regional Pastor. URL: bit.ly/ceflix-live #CeAccraGhanaZone #EffectualFerventPrayers
God said to me"PREACHERS TELL THEM.NO ENTRANCE⛔️⛔️⛔️⛔️⛔️"This was scary.
Daily prayer guide to the global day of prayer with Pastor Chris. 15 days to go💃
It's time for a change. Register now
Celebrating A KINGDOM ACE, replete unto every good work! HAPPY BIRTHDAY TO A PREPARED GLOBAL PARTNER, ESTEEMED PASTOR CHARIS OWOEYE. From all of us at the Zonal Partnership Department, SSZ2, WE LOVE YOU SO DEARLY... Shine on Ma! #PHENOMENAL_PKAY #CEUYO #SSZ2
Wassup Wassup Gorgeous People😍🤭😎😁 The Word literally put springs on my steps😅🙌 by sharpening my dance moves!!! 🕺💃 #pcdl #WordDrive #blwsazonea #blwcampusministryrocks #KingschatRecommends
Life is meant to be bright, sweet & beautiful; that's God's original design, desire & wish for us. Of all that He created, sicknesses, diseases, infirmities & death are not among. The Healing Streams LIVE Healing Services with Pastor Chris is happening to manifest God's wish to us, His wish as contained in "3 John 1:2". Don't miss it! Register & participate with the following link: https://healingstreams.tv/zone/ORILE #celz3 #healingstreamstv #healing