Rev. Bright N. Albright: Don't lose your bold, courageous on KingsChat Web
Don't lose your bold, courageous faith, for you are destined for a great reward! Heb 10:35‬. #RevBrightNAlbright #THESPIRITWORD #IT'SYOURMOVE #MAKEYOURMOVE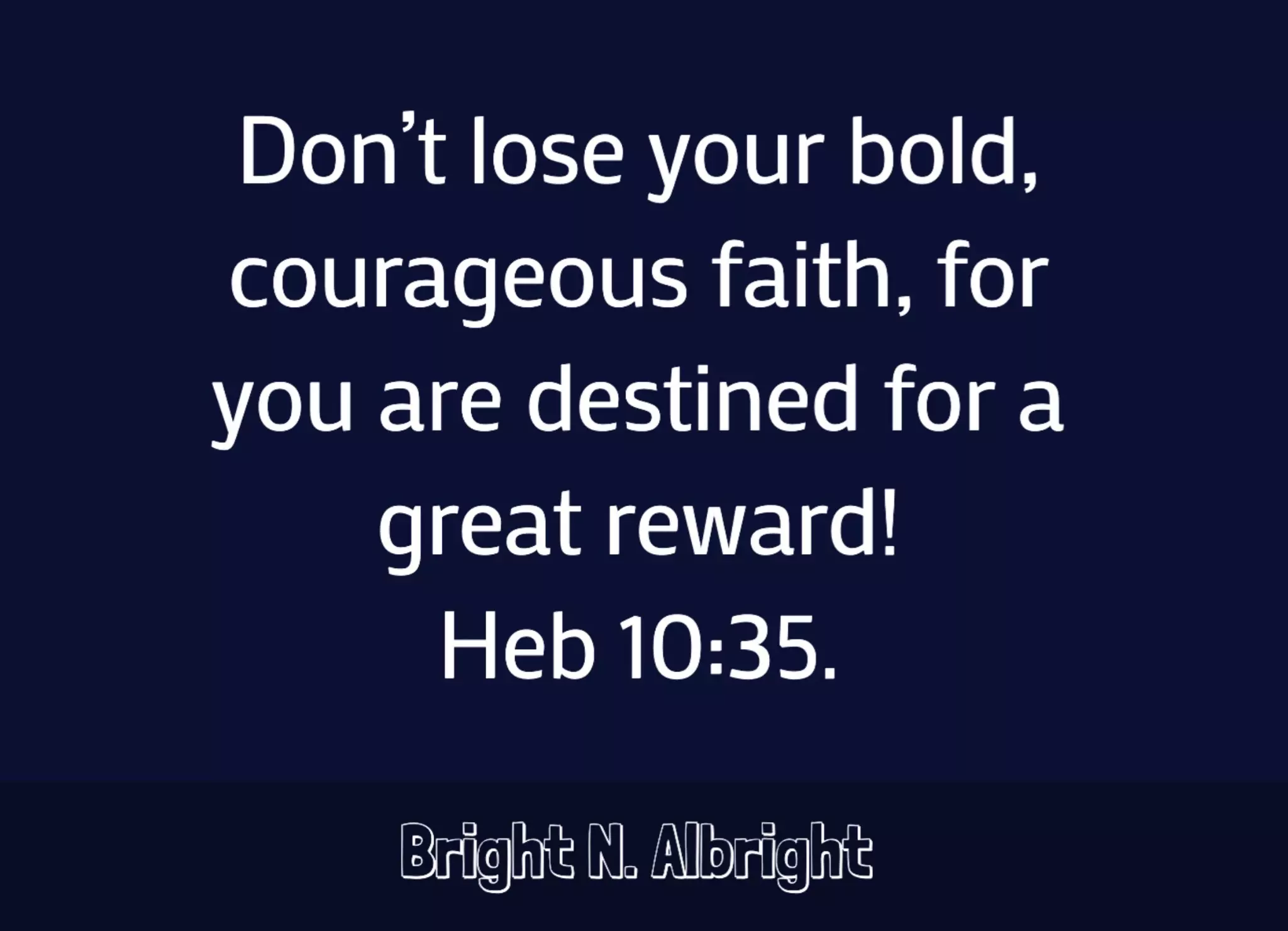 ##SpecialSundayService #sazone1 #CeJabulani #weready #CatchmeliveinSoweto #weareglobal🔥🔥🔥 #megachurch #Sowetohastakenover💃💃
Happy Birthday to my Highly Esteemed Zonal Pastor, Pastor Moses Olayemi..Thank you Sir for the Training in Ministry. You are my hero. I love you Sir.
#SpecialSundayService #PastorOise #sazone1 #CeJabulani #weready #CatchmeliveinSoweto #weareglobal🔥🔥🔥 #megachurch #Sowetohastakenover💃💃
What an AMAZING first Sunday/Communion Service!! I was able to be there LIVE and it was INCREDIBLE!! My favorite spiritual fathers (Pastor Chris, Reverend Tom, Reverend Ken, and my Pastor Mike) on set together... wow! #CEHOUSTON #CEARLINGTON #CETXZONE2 #CETXZONE1 #MONTHOFSONGS
Good morning 🌹 perfect nation.. Special food services and delivery right in the City of #aba #abiastate Contact 📞 for more information. Thanks.