Christ Embassy Kenya Zone: 🌟🌟🌟🌟🌟MEET MY TEACHER🌟🌟🌟🌟🌟 Today we on KingsChat Web
🌟🌟🌟🌟🌟MEET MY TEACHER🌟🌟🌟🌟🌟 Today we celebrate our Hero, Life-Coach, Mentor and Father, our dear and precious Man of God, Rev. Dr. Chris Oyakhilome D. Sc. D. d. Thank you Pastor Sir for turning our lives around with the infallible teachings of God's Word! Indeed through the accurate knowledge of God, we've been delivered into our inheritance and have arrived in a large place, a place of glory and beauty, a place of dominion and influence, a place of love and the power of God. We're eternally grateful to the Lord for the priceless gift we have in you Sir! We love you wholehearterdly and for all time Sir!!! #cekenyaZone #meetmyteacher #mmtcelebration #PastorChrisismyteacher #ThankyouPastorChris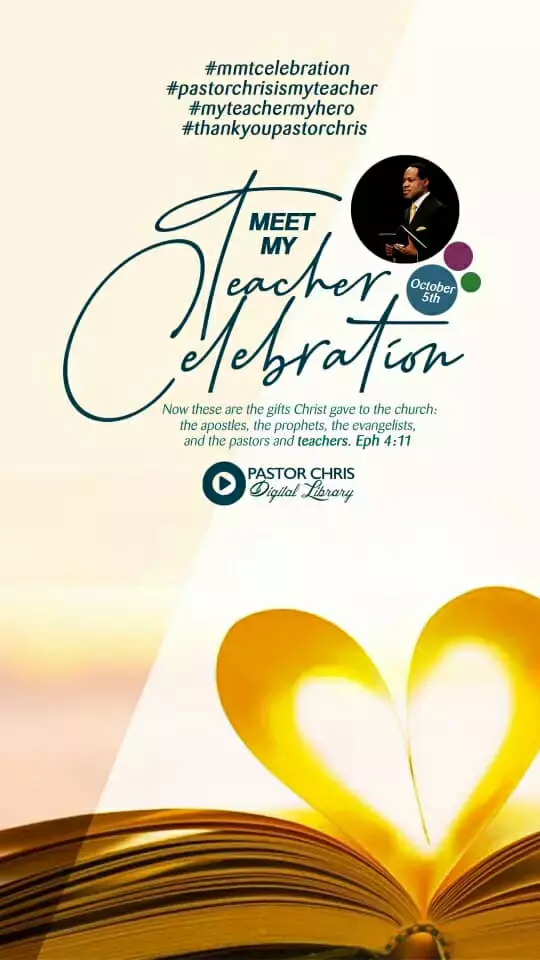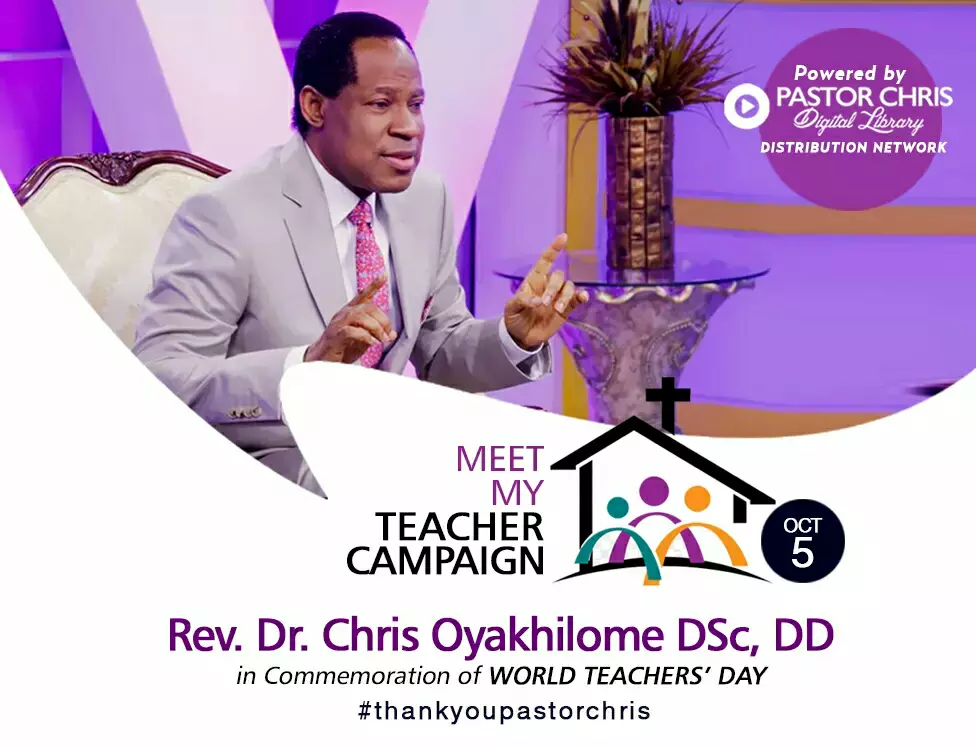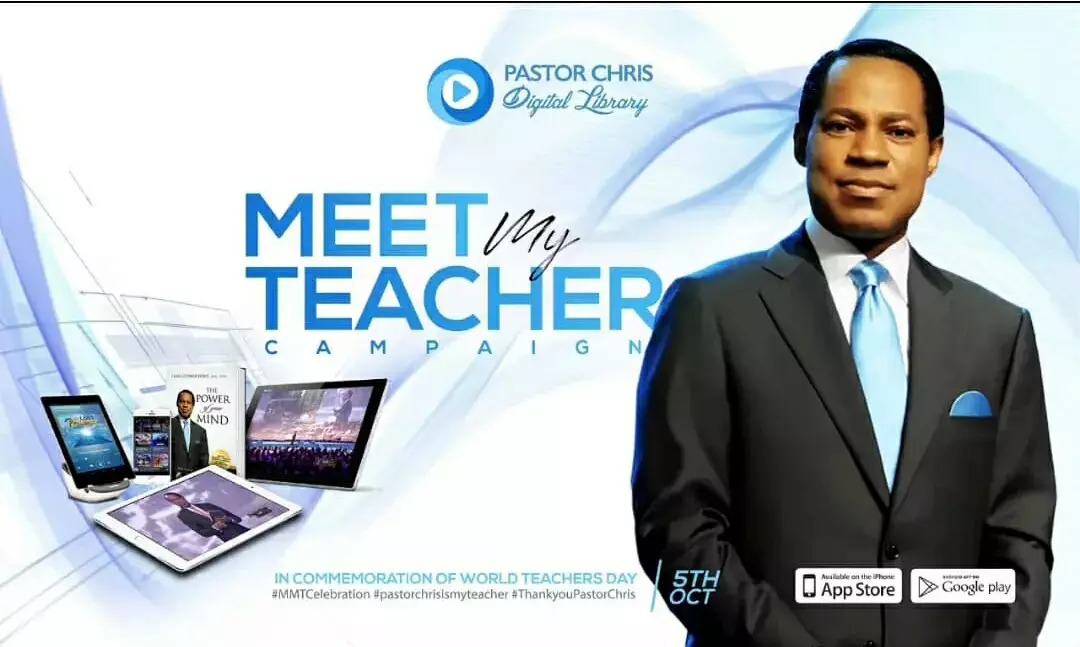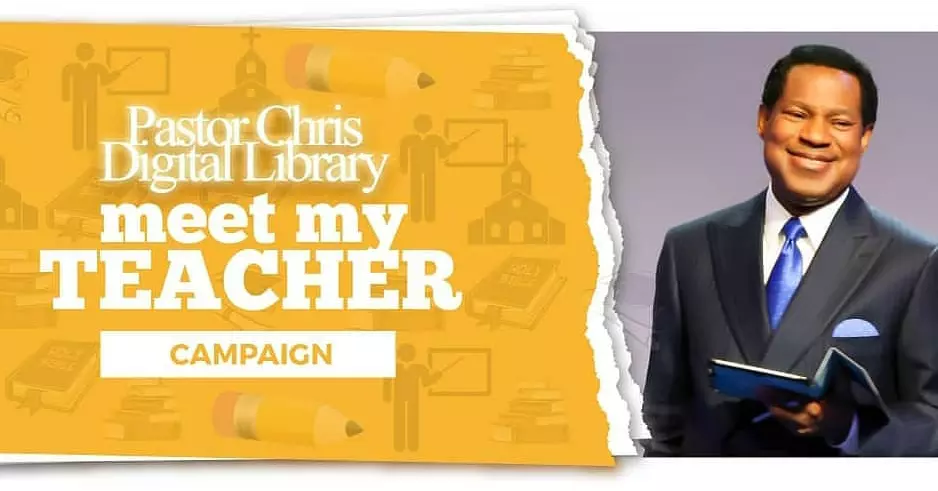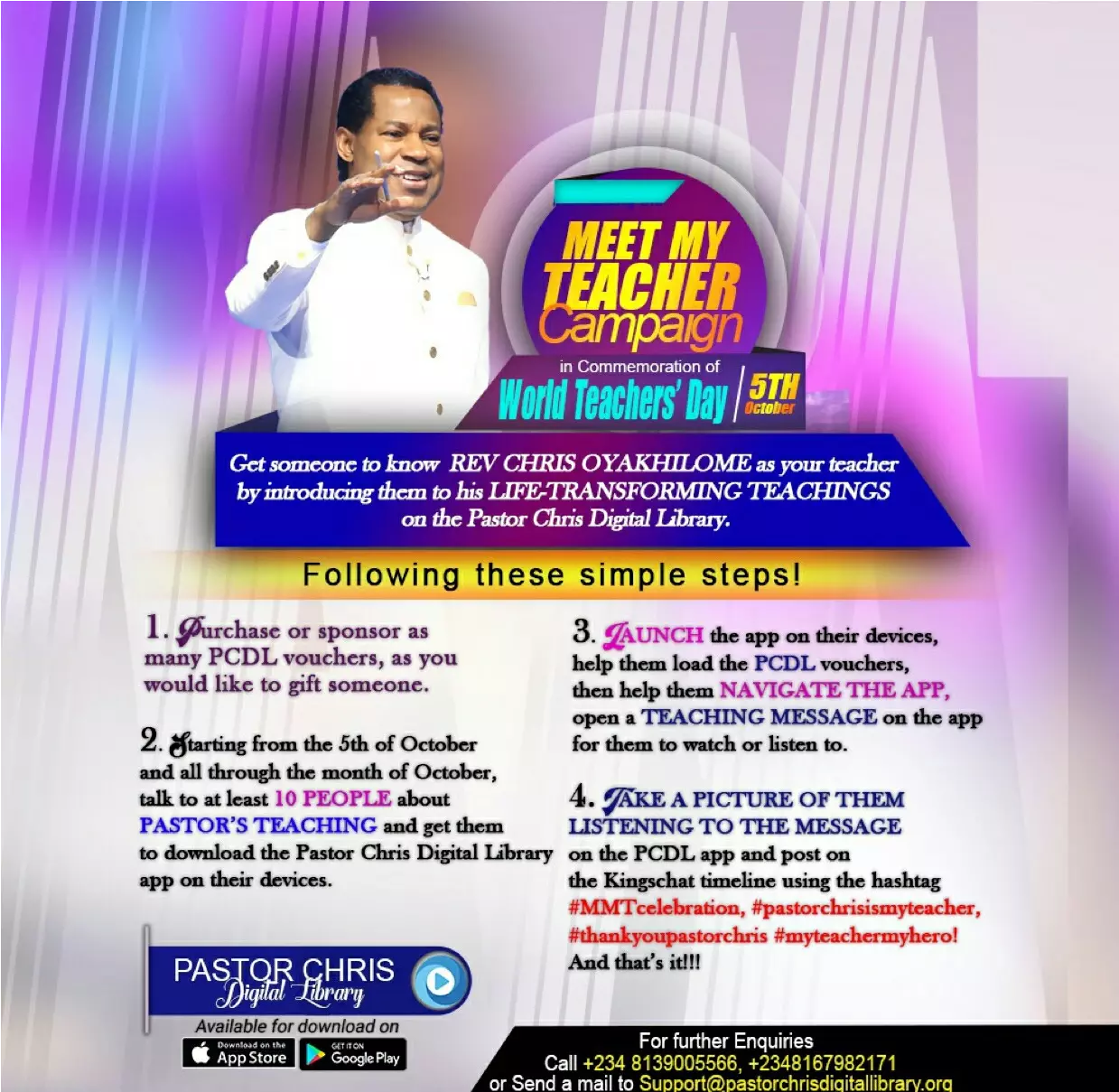 Celebrating the world best teacher , and he is MY teacher 🤩😊❤❤.Thank you Sir for raising a Champion. #MMTCelebration #pastorchrisismyteacher #thankyoupastorchris
MEET THE WORLD'S BEST TEACHER!!!!! We've been inundated with life giving words that have structured and conditioned our lives - for this, we love you Sir!!!!!!
Happy birthday to our esteemed Pastor Sir.....Thank you Sir for the impact you made in my life and for been such a ngreat blessing to us in BLW nation......we love you dearly sir...
"The development of your spirit is based on the increase of the word in you. You have to meditate on the word to grow spiritually." - My Rev. Chris Oyakhilome #mmtcelebration #pastorchrisismyteacher #thankyoupastorchris #monthofuplifting #cesazone1 #cerandburg #PCDLlm
Hallelujah I am God's First and the Best #monthofuplifting
It's WORLD TEACHERS' DAY We celebrate Our World Best Teacher, Life-Coach and Instructor, Rev Dr. Chris Oyakhilome. Thank You Pastor Sir for Teaching us the Word Way #MMTCelebration #meetmyTEACHER #PastorChrisisMyTeacher #ThankYouPastorChris #WorldTeachersDay #PCDL #oasis #swz3 #ceabeokuta
God's Grace Differeciated Me! I rejoice in his love as I continue to live in the AGELESS ZONE.
Doing the will of my father (soul winning) #cephzone1 #rhapsody of reality #soul winning