Ptadzworld: PTAD LIGHTS GOLDEN JUBILEE COUNT on KingsChat Web
PTAD LIGHTS GOLDEN JUBILEE COUNT UP. . . 2 Days To Go! "'This Temple is going to end up far better than it started out, a glorious beginning but an even more glorious finish: a place in which I will hand out wholeness and holiness.' Decree of GOD-of-the-Angel-Armies." (Haggai 2:9 MSG) Only 48 Hours to go! Celebrating @Ptadzworld Sponsored by Grace! Thank you Ma for saying YES to God's vision committed to our Man of God Pastor Chris reaching millions in the Cyber world through the impactful @Ptadzworld Online Missions On this auspicious occasion, we celebrate you Ma for turning many hearts and minds to the true light of God's Word with the teachings of our Man of God Pastor Chris! Thank you Ma for your priceless Pastoral care, affection, nourishment and edification through God's Word! We're sure you've been improved and edified by @Ptadzworld Online Missions! Share with us how in the comment section below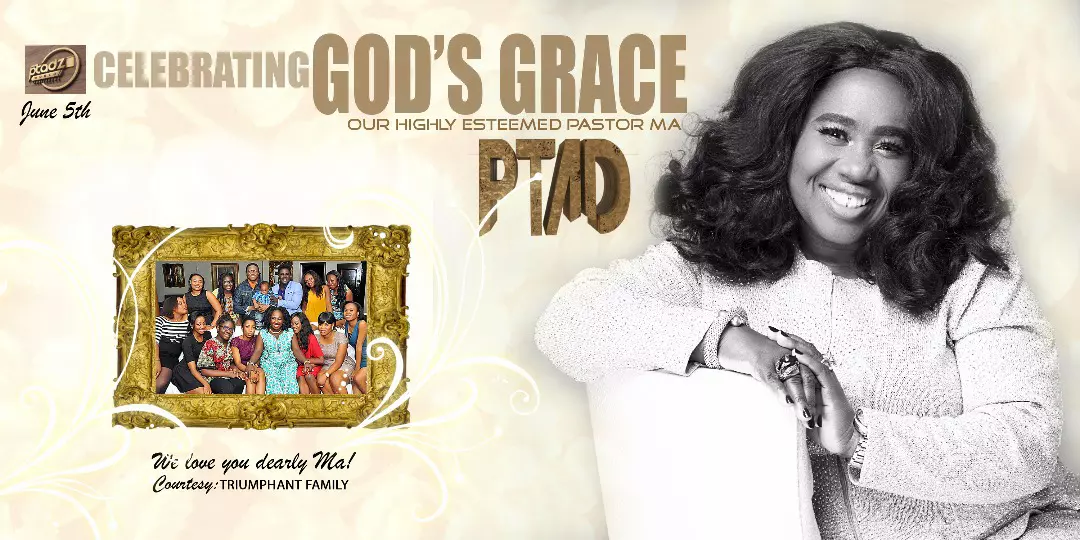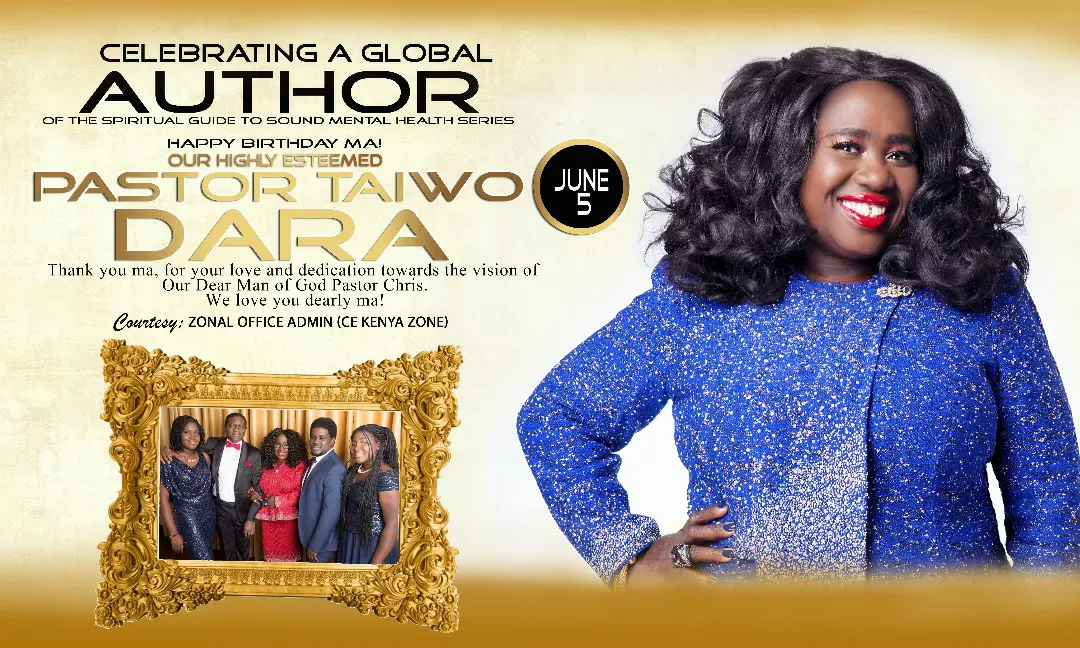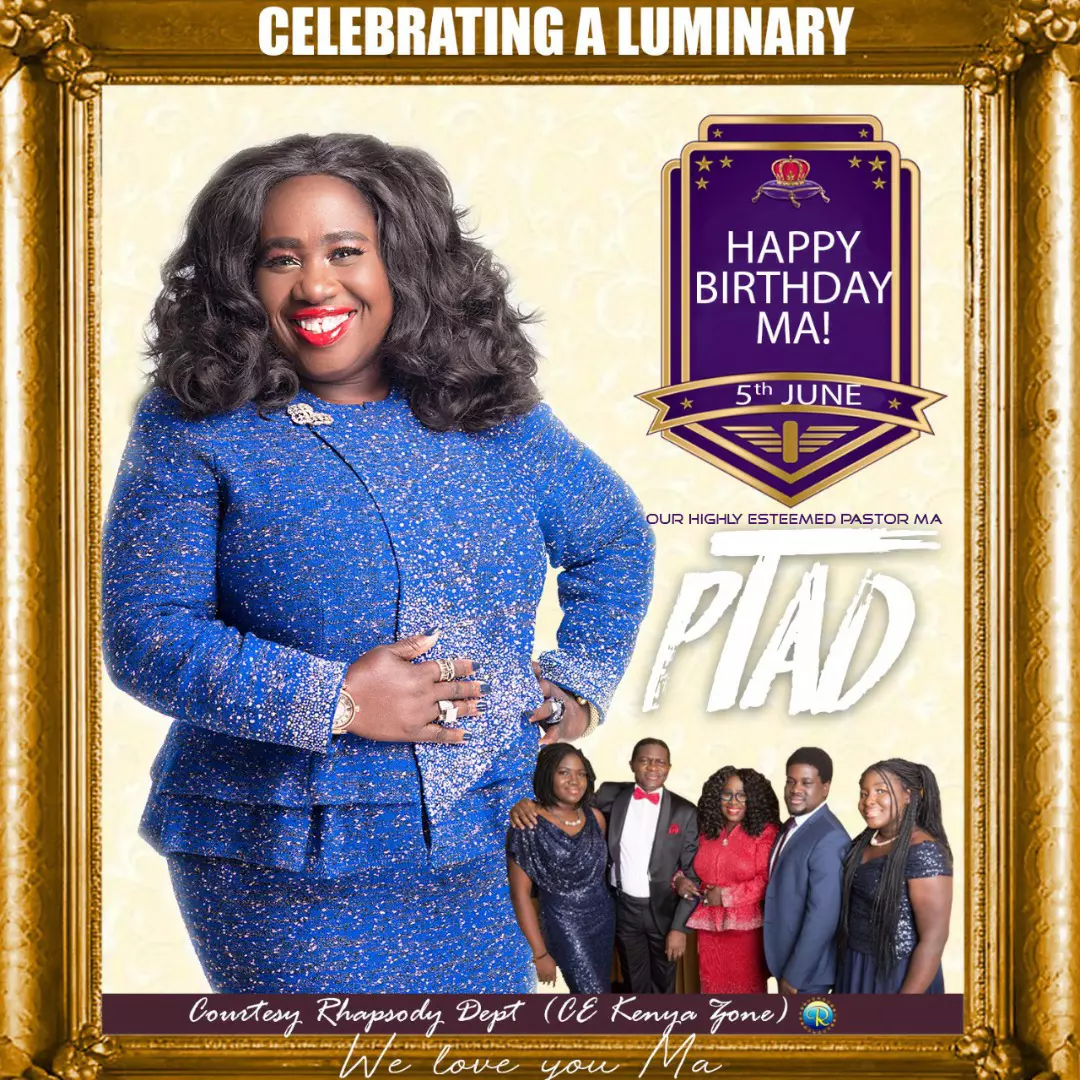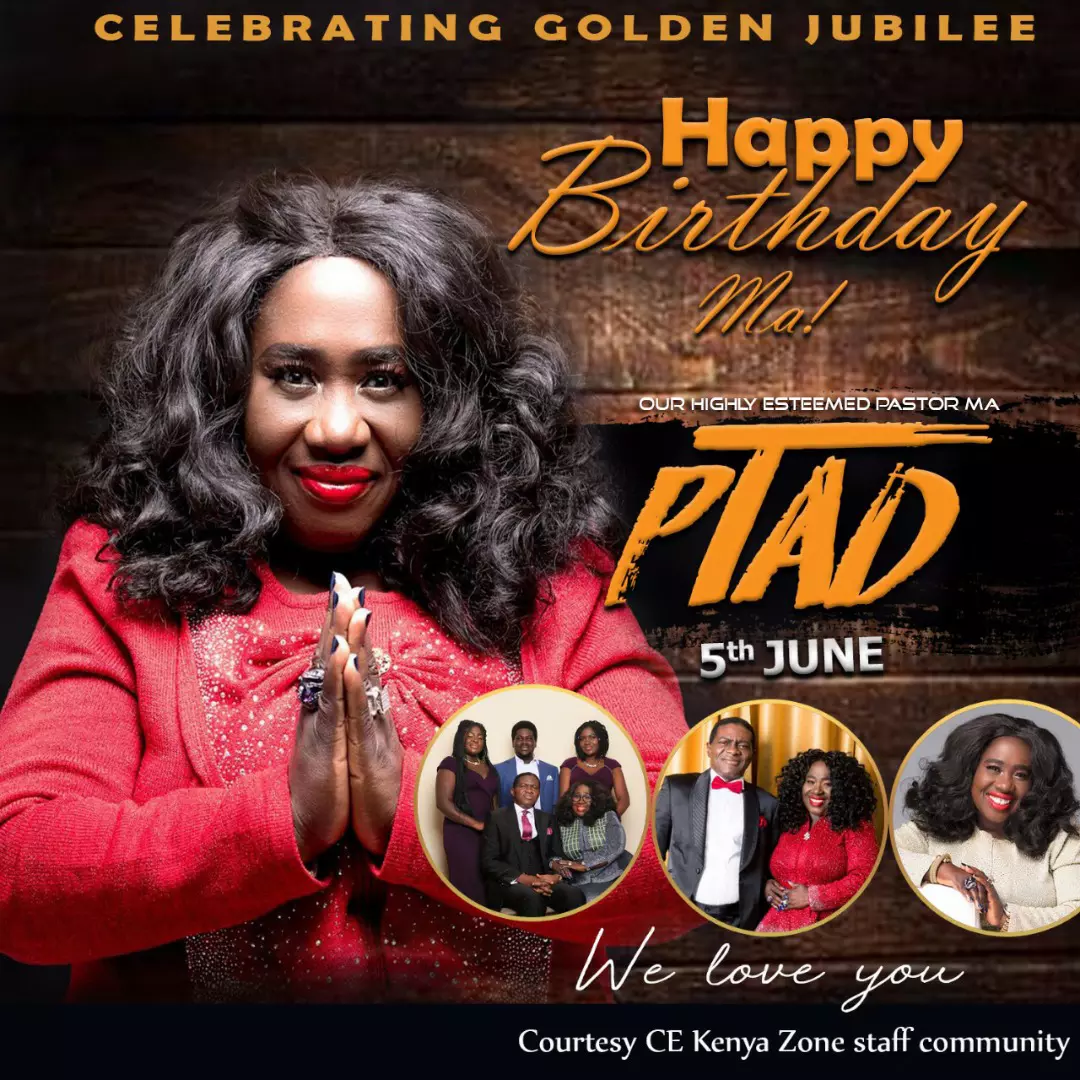 Pastor Archie Aseme
commented:
Happy Birthday in the year of Lights Dear Esteemed PTAD. You are an awesome gift to all of us and we love you dearly. Congratulations Golden
Lynn Ngwenya
commented:
GLORRRRRRRRRRRRRYYYYY!!! GLORRRRRRRRRRRRRYYYYY!!! GLORRRRRRRRRRRRRYYYYY!!! Quintessential!!!!!!!. Wow! Wow!! Wow!!!. Indeed, Pastor Taiwo Ma is a source,resource and force to be reckoned with. She is absolutely a JOY to draw, withdraw and learn from. One is never worse off for knowing her because she is an asset and not a liability of epignosis wisdom.
https://www.kingsch.at/p/VzJ6YjB
PRAYER SCHEDULE FOR THE MONTH OF PRAYER AND OTHER IMPORTANT DIRECTIVES: Welcome to June, Our Month of Prayer. Kindly find attached the Prayer Schedule and other important directives. 👇 #CEPHZONE3
JOIN THE PRAY-A-THON WITH PASTOR CHRIS EVERY DAY FROM TODAY JUNE 3RD TO JULY 2ND It's 30 special days of change, answers, blessings, increase, healing and miracles as you pray with the largest prayer network, Pastor Chris Live Global Prayer Network. Let's touch the world through prayer!
#ZoneA #dayofblissagbura #Nssvzone1 #cebayelsa
Thank you Father for the blinded eyes that have been opened! Scales have fallen off their eyes! The veil is removed and the light of the glorious gospel of my Lord Jesus Christ shines in their hearts! Many are come into Your kingdom! Glory! #prayerathon #lwsouthampton #ukzone2
#JCRM #morningmotivation #blessings #jesuschrist #wordofgod #wordofgodspeak #jesusitrustinyou #holyspirit #holyspiritguideme