Wed Jan 6 It's our month of Celebration, and we have every reason to celebrate as we complete today, by 12noon GMT, 366 DAYS, one full year, of non-stop prayers on the Pastor Chris Live Pray-A-Thon 2020, hallelujah! We praise the Lord for the great grace He made available to us to 'pray without ceasing', and for the answers to our prayers throughout the year. And now, we continue in prayer, as we launch immediately, without pausing, into Pray-A-Thon 2021. Don't be a spectator, but a participant. To this end, Plan your schedule to join saints from around the world on the Pray-A-Thon, by praying for 15min everyday of 2021, in addition to our other prayer times. At 12noon (GMT/Local), we'll pray fervently in tongues of the spirit for 1 full hour, with our hearts and minds focused on the glory of God covering the earth as the waters cover the sea, and God's righteousness prevailing in every sphere and amongst all people. At 10pm (GMT/Local), we'll pray with the same focus for 15min. Beginning on Friday 8th of January, to 14th of January (7 days), we'll have a global prayer hour at 12noon to 1pm GMT+1. Check your local time to coincide with this specific period. During this hour of prayer, all we'll do is pray in the spirit, in tongues of the spirit, each day, at the same time. God bless you.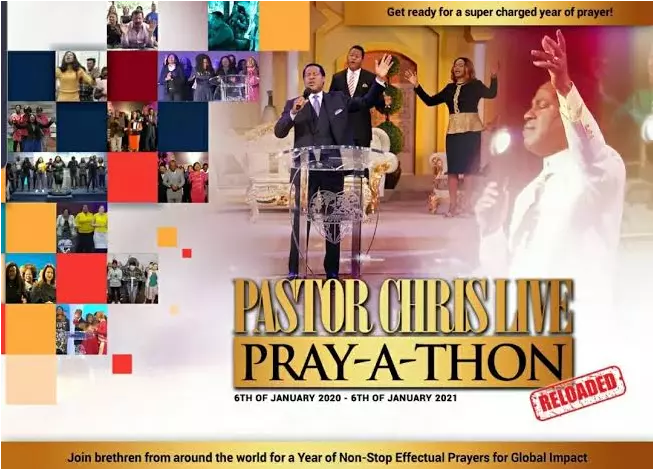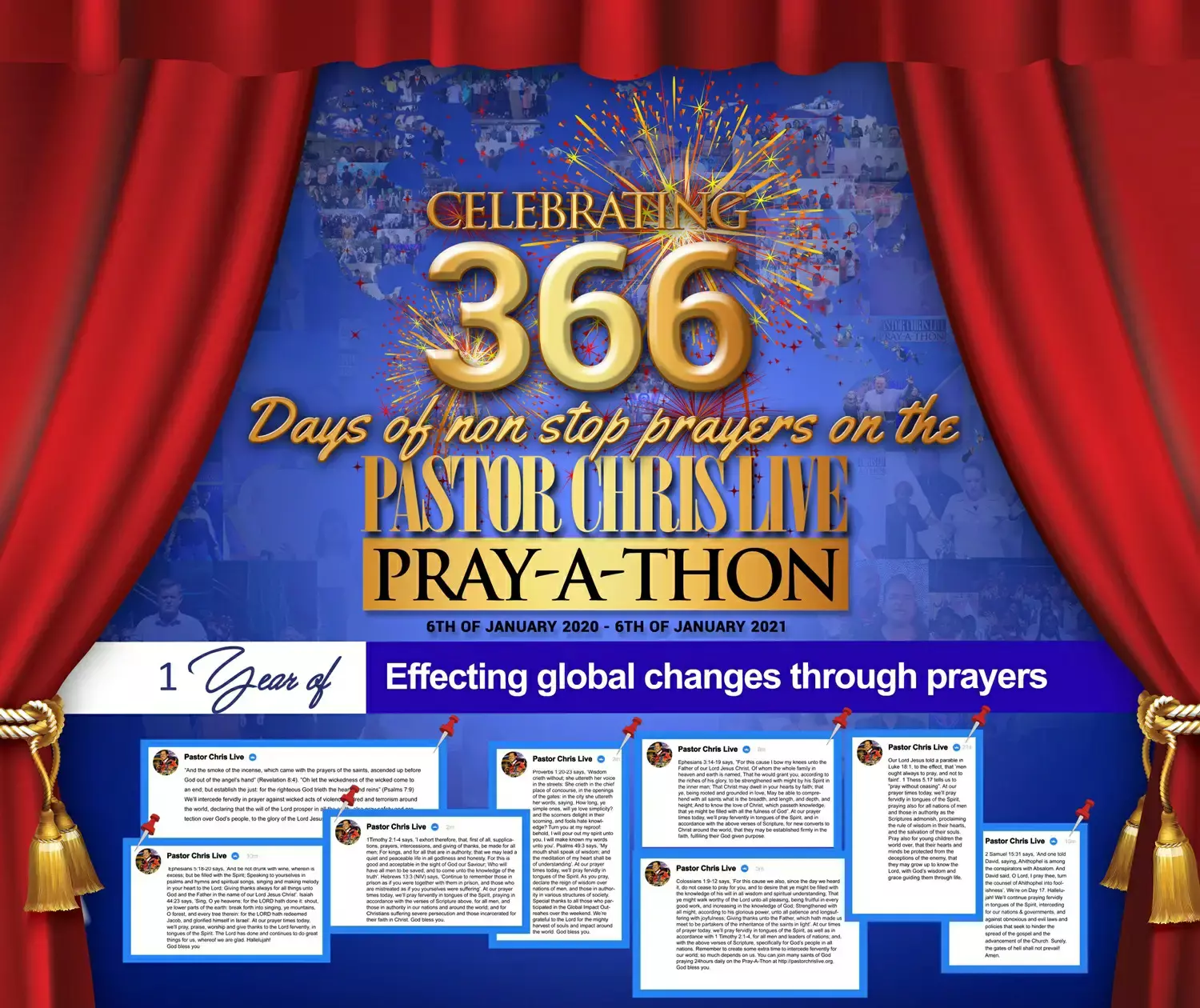 Happy Birthday to our wonderful Sister Alexis. Thank you for being a blessing to us at the Healing School and a great support to our esteemed CEO. I love and celebrate you on this great day. God bless you..
#prayingnow #myYearofPreparation #mymonthofCelebration #pastorchrislive #pclprayathon2020 #prayathon2020 #iamapriestinoffice #cameroon #ewcaz4 #Doualasubgroup #cendobo
#prayingnow #CEALAIN1 #MEASIA #pclprayathron2021 #imaprayerinfluencer #imapriestinoffice #ispreadprayer #monthofcelebration #yearofprepation #makarioscell #ror1millionsponsorship
Check out my inspiring post on Yookos!
Check out my inspiring post on Yookos!
Another opportunity to impact your world with words of wisdom from Pastor Chris teaching in the New Year Message now available on http://bit.ly/2021theyearofpreparation #PastorChris #pcdl #newyearmessage #2021theyearofpreparation
watch this skit by Bishop Chikancy featuring De Ambassador " The Year of Preparation" #BishopChikancy #LaughterInternational #Humour&Rhema #ComedyMinistry #Entertainment #Preparation
Another opportunity to impact your world with words of wisdom from Pastor Chris teaching in the New Year Message now available on http://bit.ly/2021theyearofpreparation #PastorChris #pcdl #newyearmessage #2021theyearofpreparation