Affirmation Train: #AFFIRMATIONTRAIN 14TH NOVEMBER. I affirm on KingsChat Web
#AFFIRMATIONTRAIN 14TH NOVEMBER. I affirm I am the expression of God's glory, grace, wisdom, and righteousness. Daily, I walk in preordained pathways and make progress by the Word. I am Abraham's seed, and therefore, an heir according to the promise! As Abraham was very rich in livestock, in silver, and in gold, so have I been made exceedingly fruitful and rich in all things! I am plugged to a heavenly supply, living in abundance always. The devil and his demons have nothing to their advantage in me, because I am born of the Word, and walk in the Spirit. Fear, doubt, unbelief, sickness, infirmity, failure, and poverty are not a part of my experience of life. Hallelujah! Divinity is at work in me, in every fibre of my being, every cell of my blood, and in every bone of my body! I refuse to let sickness dominate my body, for my body is the temple of the living God, and that same Spirit that raised Jesus from the dead dwells in me! I am guided by wisdom to offer my body as a living sacrifice unto God! I live in health today, and always! Glory to God. Hallelujah! SPEAK IN OTHER TONGUES NOW • Be bold to say the same things that God has said concerning you in His Word. That is what takes you beyond salvation, to enjoy the benefits of salvation ~ Pastor Chris Oyakhilome. You Can Now Reach Us On: • info@affirmation-train.org • www.affirmation-train.org God Bless You. #theyearofperfection #knowledge #alignment #wordfest2 #ippc2020 #wehavemoved #monthofpraise #strengthened #talkingsession #wordfest2020 #affirmationtrain #thankyoupastorchris #productivity #excellence #yourloveworld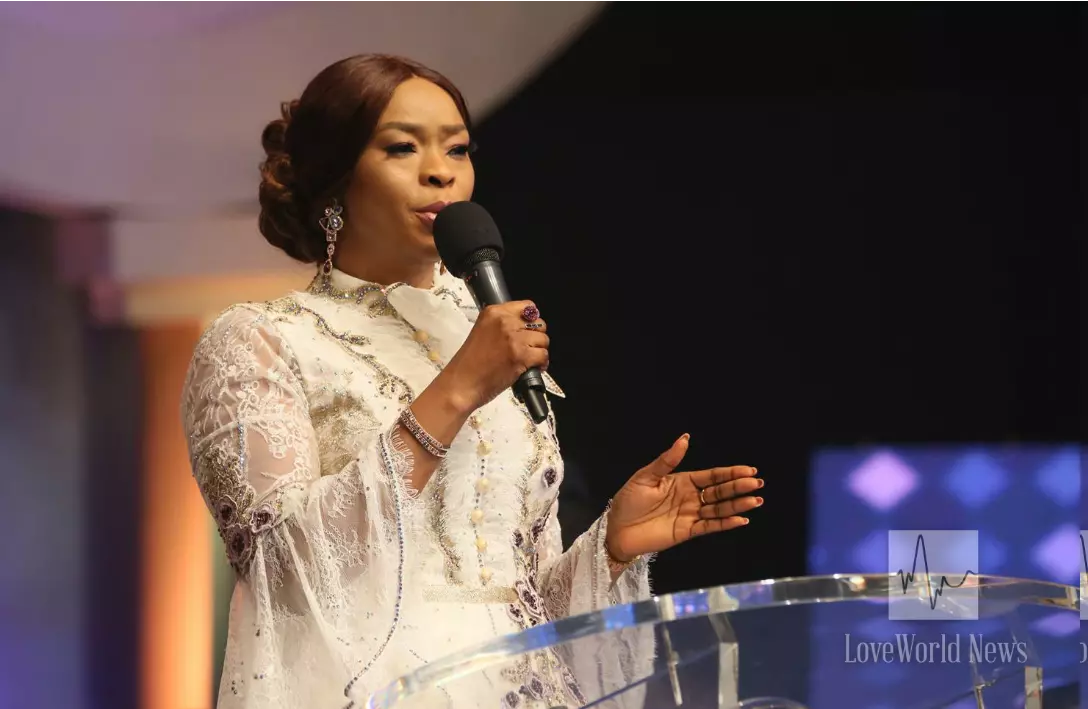 Pst Ambrose happy birthday to you,I love you from the bottom of my heart. You are more than ten Sons to me. You are a Son of Consolation, with excellent character. Thank God for the work of Ministry that has committed to your trust. You are a true son of Pst Christ, enjoy ur day.
Gloooooorrrrrrryyyyyy! We have done it. 1 million copies a reality #Cephzone2 #charis-perisseuo
Rhapsodie vom 14. November 2020. ~German, English, Mandarin~
Happy birthday pastor MA, you have been a blessing to our lives #tagce#taguduGroup#tagcharis teens church
#AFFIRMATIONTRAIN 14TH NOVEMBER. I affirm I am the expression of God's glory, grace, wisdom, and righteousness. Daily, I walk in preordained pathways and make progress by the Word. I am Abraham's seed, and therefore, an heir according to the promise! As Abraham was very rich in livestock, in silver, and in gold, so have I been made exceedingly fruitful and rich in all things! I am plugged to a heavenly supply, living in abundance always. The devil and his demons have nothing to their advantage in me, because I am born of the Word, and walk in the Spirit. Fear, doubt, unbelief, sickness, infirmity, failure, and poverty are not a part of my experience of life. Hallelujah! Divinity is at work in me, in every fibre of my being, every cell of my blood, and in every bone of my body! I refuse to let sickness dominate my body, for my body is the temple of the living God, and that same Spirit that raised Jesus from the dead dwells in me! I am guided by wisdom to offer my body as a living sacrifice unto God! I live in health today, and always! Glory to God. Hallelujah! SPEAK IN OTHER TONGUES NOW • Be bold to say the same things that God has said concerning you in His Word. That is what takes you beyond salvation, to enjoy the benefits of salvation ~ Pastor Chris Oyakhilome. You Can Now Reach Us On: • info@affirmation-train.org • www.affirmation-train.org God Bless You. #theyearofperfection #knowledge #alignment #wordfest2 #ippc2020 #wehavemoved #monthofpraise #strengthened #talkingsession #wordfest2020 #affirmationtrain #thankyoupastorchris #productivity #excellence #yourloveworld
A special thanks to our Zonal Pastor — the esteemed Pastor Freedom Wealth-Eriya, Pastors and ministers in the zone , family and friends, and business associates for your great demonstration of love❤️ Thank you for praying with and for us🙏🏼 We are strengthned✊🏽 @cesaz1
Join me celebrate an Exceptional icon. Happy birthday Highly esteemed Sir. I love you plenty
Happy birthday highly esteemed Pastor Ambrose Sir. We celebrate you today. Thank you for ALL you do for our LW Nation and the exemplary leadership you've shown us through the years. I love you Sir.
Philippians 2:12-13 Wherefore, my beloved, as ye have always obeyed, not as in my presence only, but now much more in my absence, work out your own salvation with fear and trembling. For it is God which worketh in you both to will and to do of his good pleasure.