CE Texas Zone 2: Celebrating our dear and beloved on KingsChat Web
Celebrating our dear and beloved Big Mummy, the Highly Esteemed Dcns Angel Oyakhilome. Thank you for giving us our Man of God Pastor Chris and for raising many giants for the Kingdom of God. Happy birthday ma, we love you dearly! #CETXZONE1 #CETXZONE2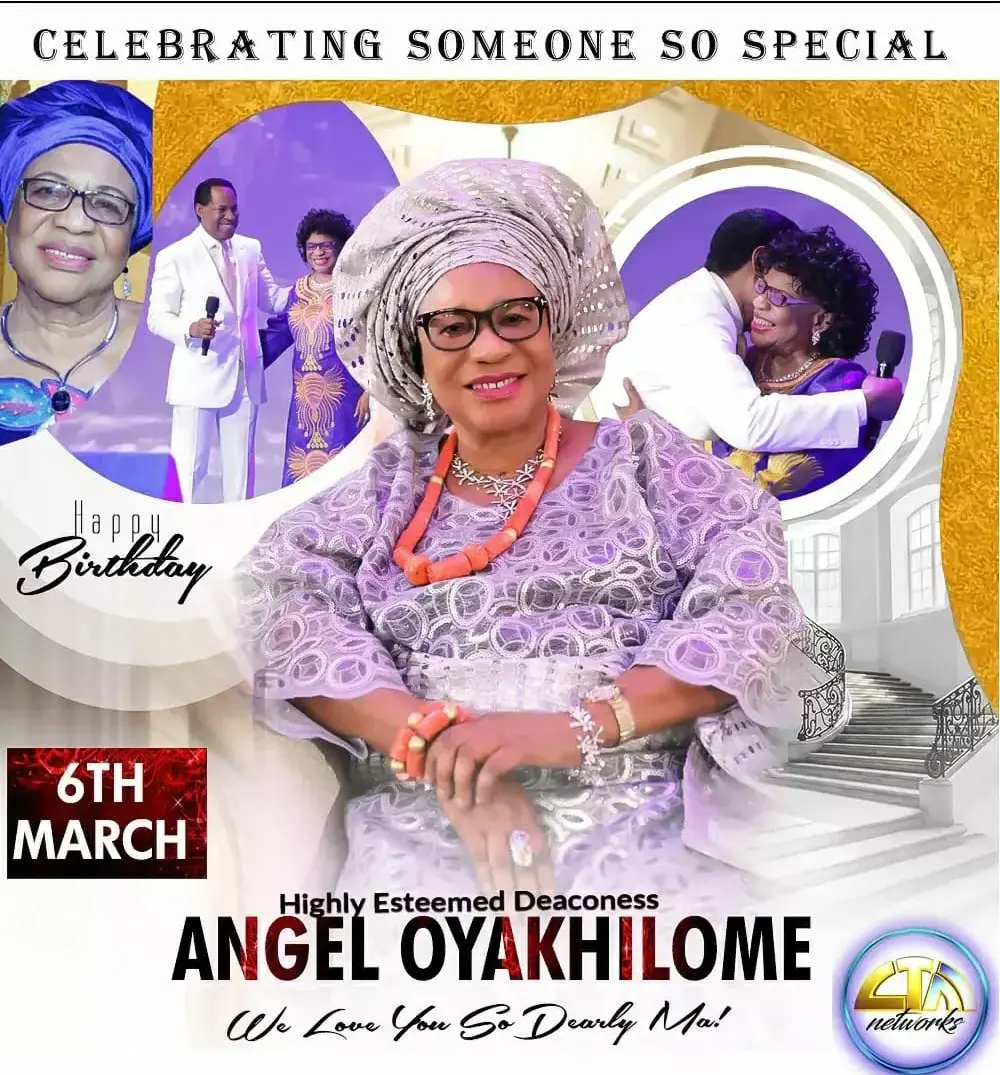 Pastor Benson avin izola
commented:
Join our Cryptochin fxpro trading... it's really lucrative way of earning consistent income weekly with just little investment and it doesn't require any experience, just step by step instructions.....It's an investment that you invest on bitcoins and the sum of bitcoins you invest in, will been process and doubled in a multiple in 7 days trade and then invested in the same account that you invested in again and again, why waiting for salary when investment is better than salary you can invest your bitcoins your self, with the little investment of $250 you can earn returns 2500,and also $300 to earn $3,000 ,400 to earn $4,000 , $500 to earn $5,000, $600 to earn $6,000, $700 to earn $700$ , $800 to earn 8,000, $900 to earn 9,000 $1000 to earn $10,000. All in 7days trade and 10% will be my commission and no extra payment before withdrawal.. De me on WhatsAp +1 (740) 651-1971
Claire
commented:
Happy birthday big mummy we love you.
Sultan Humman
commented:
Happy birthday may God bless your day Glory to God
📌📌📌If you are not watching ROAD TO HEALING STREAMS LIVE HEALING SERVICES WITH PASTOR CHRIS now, you are MISSING SO MUCH!💥💥💥 SO MUCH EXCITEMENT FROM DEACONESS JASMINE FROM THE NETHERLANDS TOWARDS THE UPCOMING HEALING STREAMS LIVE HEALING SERVICES WITH PASTOR CHRIS!!! She says,"There'll be JOY in every home, on every street, in every hospital, in every school, EVERYWHERE!"💃💃💃 Register NOW! for the Healing Services with Pastor Chris @ www.healingstreams tv/3days Join us now @ www.healingstreams.tv, or watch on the Healing School mobile app or on any of the Loveworld networks. JOY! JOY!! JOY!!!💯💥⚡💃💃💃💃💃💃💃 #healingstreams #healingtothenations #livehealingserviceswithPastorChris #healingstreamstv
Happy Birthday 2 someone so special. our beloved big Mummy.Thank you mummy for raising and giving us such precious gifts that have made us who we are to day.We celebrate true motherhood.Thank you for the gifts of our Man of God and our regional Pastor rev Ken. We are grateful Ma
ROAD TO HEALING STREAMS LIVE HEALING SERVICES WITH PASTOR CHRIS 👉www.healingstreams.tv Live caller from the Netherlands as she shares her expectations for the Healing Streams Live Healing Services with Pastor Chris. Get your loved ones connected too. God bless you. #healingtothenations #healingstreams #healingservicewithpastorchris
Happy birthday Dcns Ngozi Onyeme 💖🇬🇧💖🇬🇧💙♥️ #ROPC2021 #watchonpcdl #monthofgrace #ukzn2 #lwnorthampton #itplcinyourcity2021 #lwteensministry #LLN #24hoursonlineprayer #Ukzone2 #lwbattersea #gylf #lwteensministry #watchpastoronPCDL #loveworldladiesnetwork
#blwzonec #dtpchina #5billionsouls #GroupE.
Glory to God!!!🥺🥺 #blwzonec #dtpchina #5billionsouls #blwunilag #blwunilagteam4
Glory to God!!!🥺🥺 #blwzonec #dtpchina #5billionsouls #blwunilag #blwunilagteam4
Don't Depend on Yourself, Depend on the Holy Spirit #blwzonec #dtpchina #5billionsouls #GroupB
Glory to God!!🥺🥺 #blwzonec #dtpchina #5billionsouls #blwunilag #blwunilagteam4