Dunamis: Dear sir, I sincerely appreciate on KingsChat Web
Dear sir, I sincerely appreciate your love and prayers for me. This new year of my life is one that your word has brought me into and will surely take me beyond. Sir, thank you for the platforms your have given me to express my love and faith in the gospel and in our Loveworld Nation. You have raised me by the spirit and I want to thank you as I prepare for the coming of the Lord. I love you dearly sir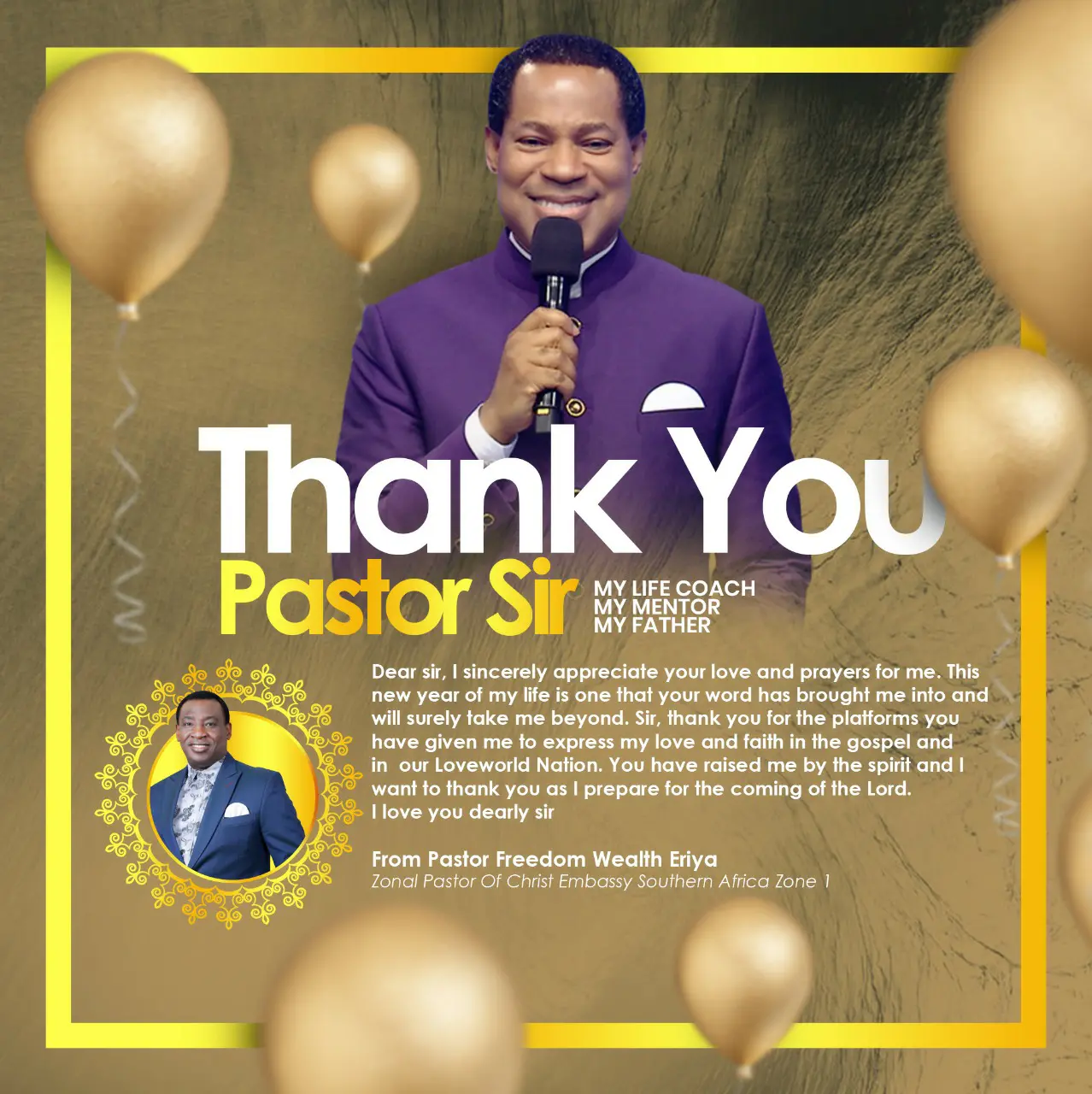 ▪︎ 🤔 Where does Beauty live? Here! ▪︎🤔 Where does Love live? Here! ▪︎ For God Almighty in his fullness~ Lives here! 💃That's why the works of our hands R so blessed! #PastorChrisLive #Cephzone3Limitless #DoorstepDeliveryWorldwide #TheHavenNation #MadeInLoveworld
HEALING STREAMS LIVE HEALING SERVICES READY ZONE - ITS 5 DAYS TO GO💯 #ROAD2HSLHS #CESAZONE1 The ROAD to the Healing Streams Live Healing Services with our Man of God, Pastor Chris. HOW PREPARED ARE YOU? Date:12th - 14th MARCH 2021 Time: 6pm (GMT +1) Daily Register NOW to attend this 3-day event @ www.healingstreams.tv/3days #livehealingserviceswithpastorchris #healingstreams #healingstreamstv #healingtothenations
HAPPY BIRTHDAY SISTER OBI IBONYE! LoveWorld UK Zone 2 celebrates a Zone 2 celebrates a true daughter of the altar, a lady with a bright smile and a love and passion for the Kingdom of God. Happy Birthday Sister Obi. You are a wonder and a blessing to all in UK Zone 2. We love and deeply appreciate you! #ukzone2 #OuryearofPerfection
Testimony Time! "One of the brethren says that she was diagnosed with tendonitis of the wrist. One word from the Pastor and she was fully healed." And they overcame him by the blood of the Lamb, and by the word of their testimony; and they loved not their lives unto the death."
Feeling this 22 💋♥️. Even if i have to do it myself. I'll do it. If i have to go as one Man I'll go. The grace has multiplied, theirs room for growth. #50 Days of Harvest, #50days of feast! 🔥#CESAZONE1 #CARS #HOUSES #HEALING #GRACE #22🥰 #2021
We are ready for the Healing Scream *Correctional Service Special Outreach * CE Summit * SEZ 2, Asaba
#HealingStreamLaunch #WMC #Greaterwarri #Tsalacareana #childrenchurch.
HAPPENING NOW!!! THE HEALING SCHOOL 7POINT MANDATE LAUNCH! Stay connected for more updates... #thehealingschool7mandatepointlaunch #ministrycentrewarri