OASIS SWVZ3: AFFIRMATIONTRAIN 29TH SEPTEMBER. I affirm on KingsChat Web
AFFIRMATIONTRAIN 29TH SEPTEMBER. I affirm that I am a solution provider, a lifter of men, a dispenser of God's grace, excellence, righteousness, and wisdom! I am established on the path of success, righteousness, and glory. I am God's outstretched arm of love and salvation to the world. I was born as the answer to the cry of millions, and through me, God's blessing flows to others. I am led by the Spirit; synchronized with Him to always walk in tandem with His plan and purpose for my life. I've been brought into a place of honour and promotion; for the Father had predestined me to be called His son through Jesus Christ, according to the purpose of His will, to the praise of His glorious grace. By the anointing, which I've received and which abides in me, my fruitful field is turning into a forest, and my life is glorious everyday. I am exceptional and full of glory because I am continually filled with the Spirit. I function from a vantage position of boldness, audacity, and victory in Christ Jesus, where I do not struggle but enjoy a blissful life of success, and an unending stream of the miraculous. Blessed be God. Hallelujah! SPEAK IN OTHER TONGUES NOW • Be bold to say the same things that God has said concerning you in His Word. That is what takes you beyond salvation, to enjoy the benefits of salvation ~ Pastor Chris Oyakhilome. God bless you. #AutoEdification  #REFLECTION #INFLUENCE  #SUPERNSTURAL #TALKINGSESSION #OASIS #CEABEOKUTA #NSWR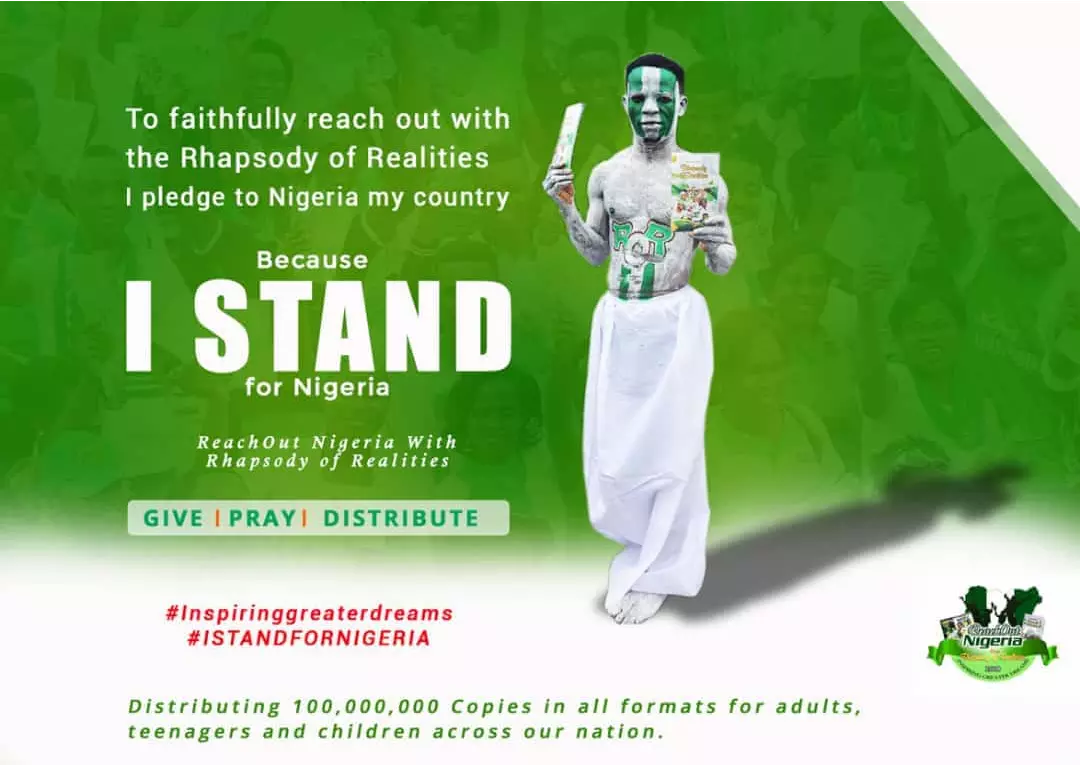 Happy birthday to my tasha Baby. Momma loves you
Happy birthday brother Sammy Archibong keep flourishing #crvz #calmc #TeamcalabarRocks
Grace enables you to do the Xtra.
#AFFIRMATIONTRAIN 29TH SEPTEMBER. I affirm that I am a solution provider, a lifter of men, a dispenser of God's grace, excellence, righteousness, and wisdom! I am established on the path of success, righteousness, and glory. I am God's outstretched arm of love and salvation to the world. I was born as the answer to the cry of millions, and through me, God's blessing flows to others. I am led by the Spirit; synchronized with Him to always walk in tandem with His plan and purpose for my life. I've been brought into a place of honour and promotion; for the Father had predestined me to be called His son through Jesus Christ, according to the purpose of His will, to the praise of His glorious grace. By the anointing, which I've received and which abides in me, my fruitful field is turning into a forest, and my life is glorious everyday. I am exceptional and full of glory because I am continually filled with the Spirit. I function from a vantage position of boldness, audacity, and victory in Christ Jesus, where I do not struggle but enjoy a blissful life of success, and an unending stream of the miraculous. Blessed be God. Hallelujah! SPEAK IN OTHER TONGUES NOW • Be bold to say the same things that God has said concerning you in His Word. That is what takes you beyond salvation, to enjoy the benefits of salvation ~ Pastor Chris Oyakhilome. You can now reach us on: • info@affirmation-train.org • www.affirmation-train.org God bless you. #AutoEdification #REFLECTION #INFLUENCE #SUPERNSTURAL #TALKINGSESSION
#LPCSA2018 #CEZONE2 Today, we will be feeding on a happy meal and it's fresh produce and organic. I hear the abundance of the Spirit of the WORD.Lord, as l feed today, shake off of me whatever needs to be shaken and whatever remains is meant to remain. Because Jesus is Lord.
Day 2. #LPCSA2018 #CSCARLETONVILLE #SAZONE2
The joy of the Lord is my strength. I have the life of God in me; therefore, my health is perfect. I am sound and strong. I am getting stronger by the day because my body is the temple of the Holy Ghost. Praise the Lord!
Happy birthday Sis Toyin Omotehinse more grace #crvz #calmc #TeamcalabarRocks