Jacinta Takor: Oh what a glorious day, on KingsChat Web
Oh what a glorious day, celebrating a Father full of love, peace, grace and patience. Happy birthday pastor sir as you continue to lead us on victory parade. We love you dearly sir. 🥰🥰🥰🥰🥰🥰🥰 #ewcaz4 #CeCameroon#CeLimbe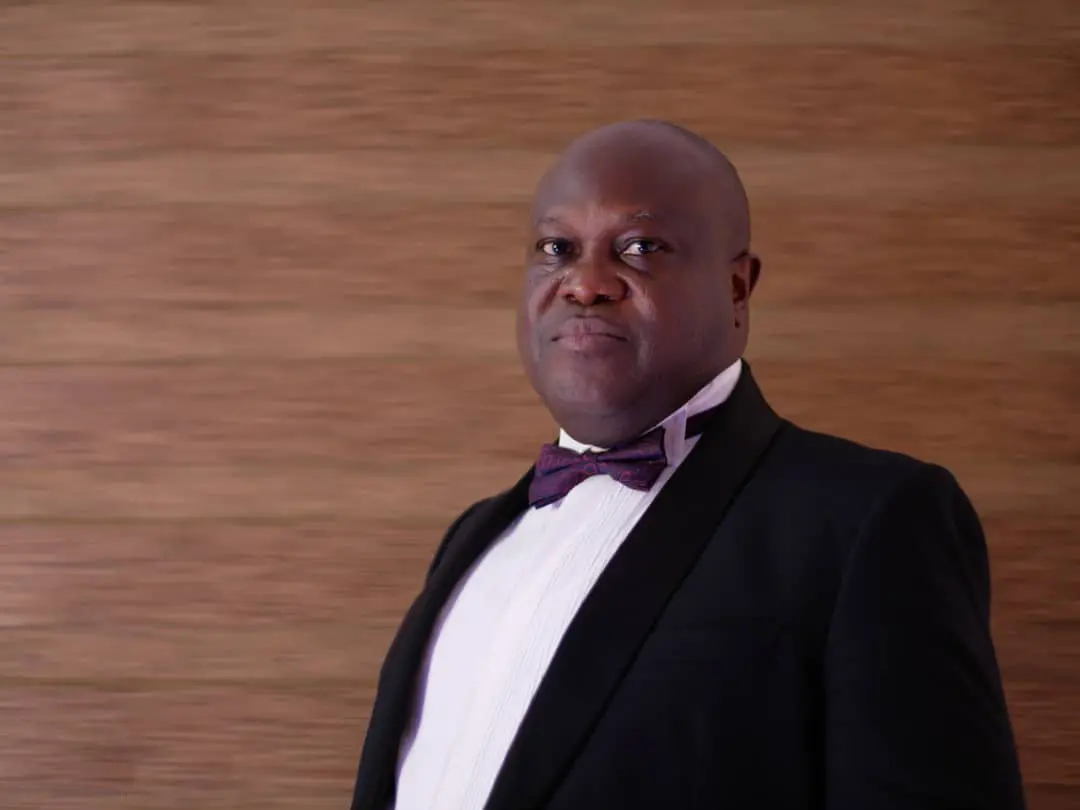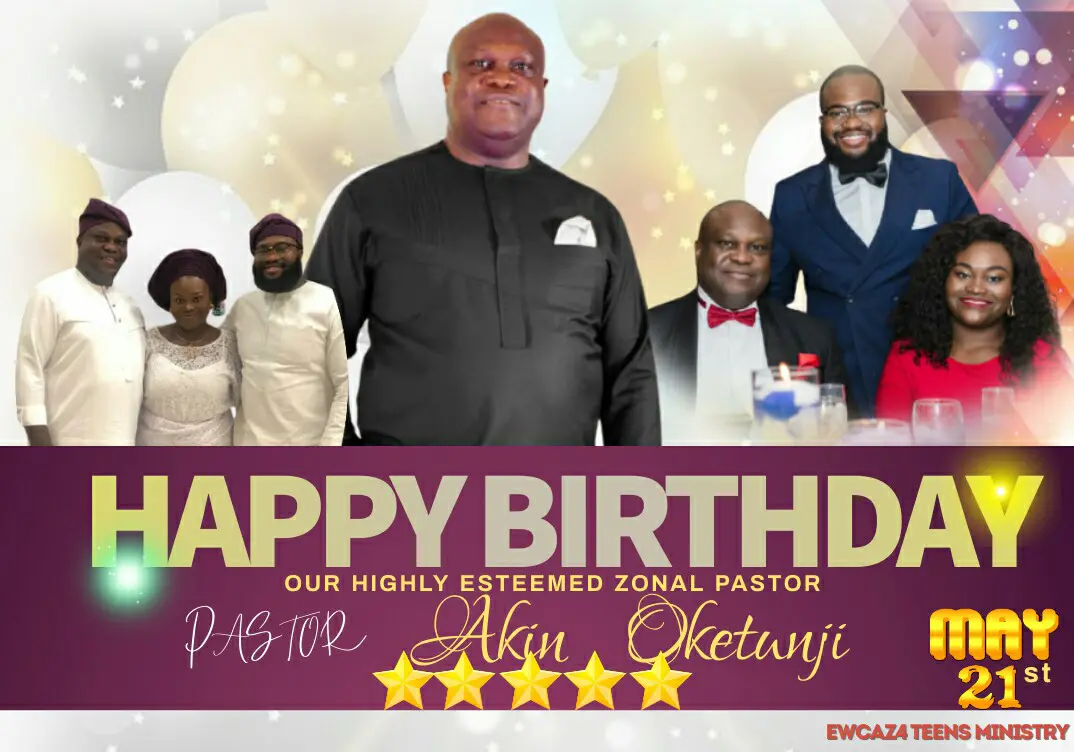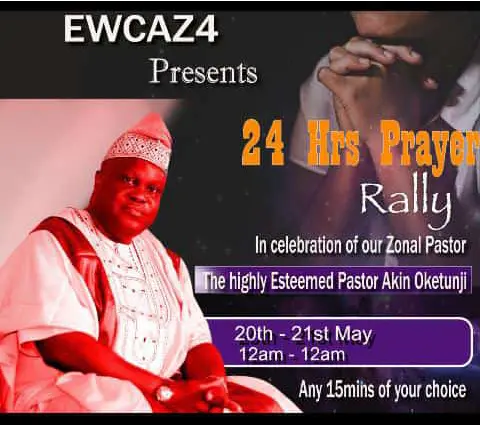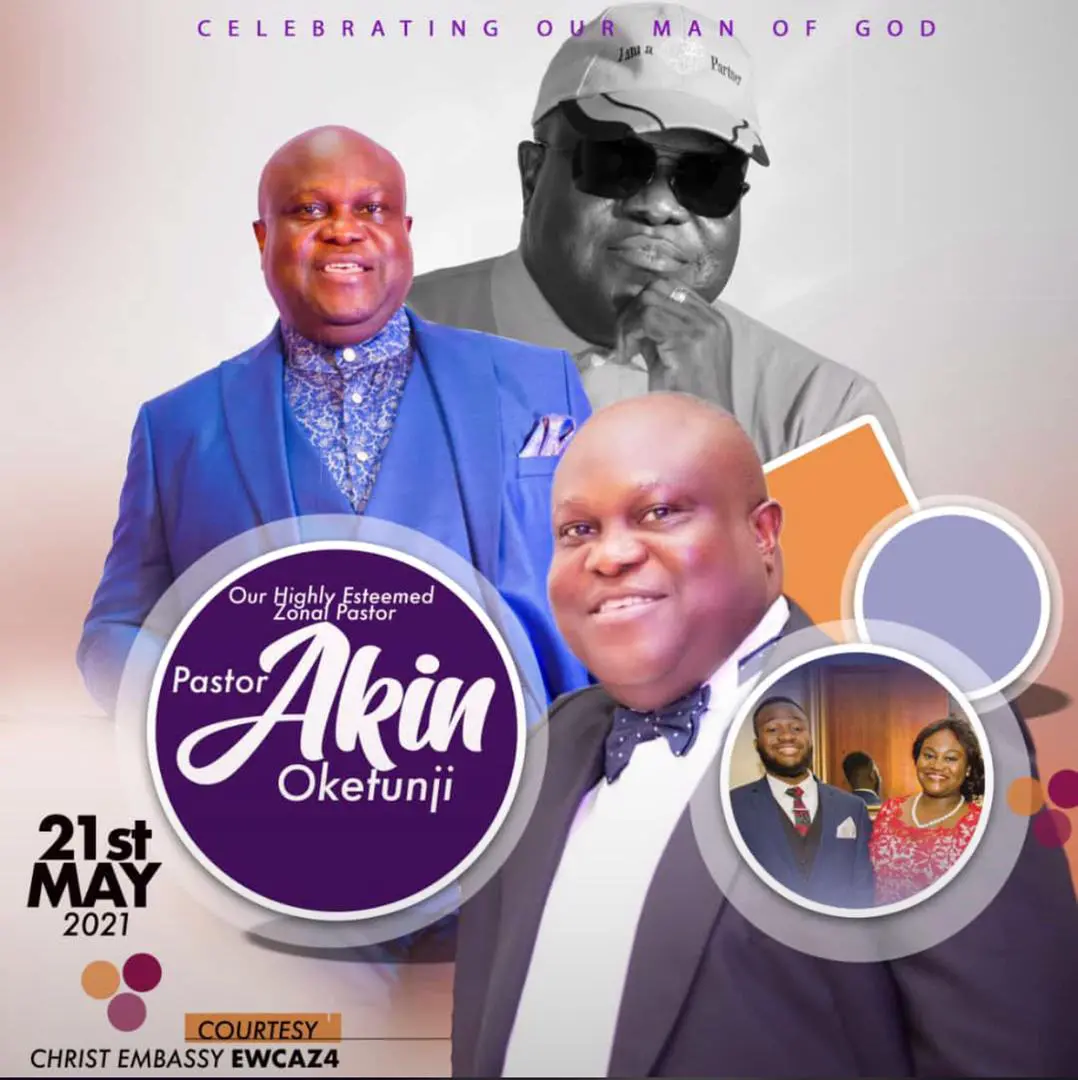 ndiba emmanuel
commented:
Happy Birthday Most Highly Esteemed Zonal Pastor Sir.You are walking in God's Perfection, Preferences and Preparation for His Coming.Thank You for all you have invested in me in Christ Jesus.I am forever grateful #Codeblue#HappyBirthdayP0# #2105PAOrocks#CEKumba#Ewcaz4.
🙇‍♂️🙇‍♀️CE INDIA ~ LAGOS ZONE 3 PRAYS @ THE PASTOR CHRIS LIVE GLOBAL PRAYATHON 2021. We'll pray fervently intongues of the Spirit, and for fellow Christians around the world in accordance with 1Thessalonians 5:16-23. Photo highlights.... #prayingnow #PCLprayathon2021 #iamapriestinoffice #IPraywithPastorChris #CELZ3 #Celz3nity
Take Part in Day 13 Study by kindly using https://pastorchrisdigitallibrary.org/wordfest3/cesez2 to watch and listen to The Man, The Message and The Mandate Part 3 for the Ongoing WORDFEST 3 #WordFest2021 #WordFest3 #Illumination #watchonpcdltv #pcdl #HappeninginMay #sez2
Let The True Light of God's Word 🌟⭐⭐ Illuminate Your Heart as you engage in WORDFEST 3 now in Day 13 Study with The Man, The Message and The Mandate Part 3 airing now on www.pcdl.tv #WordFest2021 #WordFest3 #Illumination #watchonpcdltv #sez2 #HappeninginMay #IHostAViewingCenter
#everydayanoutreach #lagoszone2 #isherigroup
Website Design :- https://easttech.com.hk/cn/website_design.php
Pray-A-Thon 2021 - Fri May 21 Celebrate the Name of Jesus and the life of God in you always. Learn more in this Friday's Rhapsody. Visit http://rhapsodyofrealities.org. Isaiah 33:24 says, 'And the inhabitant shall not say, I am sick: the people that dwell therein shall be forgiven their iniquity'. Acts 10:38 says, 'How God anointed Jesus of Nazareth with the Holy Ghost and with power: who went about doing good, and healing all that were oppressed of the devil; for God was with him'. As we pray for all men and the leadership of their nations today, we'll pray also for the sick around the world; many are in hospitals; pray that the Lord's grace will overshadow them, for their quick and even miraculous recovery. God bless you.
Happy birthday my Dear man of God my father and my life coach. I love you dearly pa. I thank God for your love and kindness. More Grace pa And more Impact. Love you Dearly😍🥰🤩🥳🥳🥳🥳 #EWCAVZ4 #CEGABON #HAPPYBIRTHDAY #PASTORAKIN #MAY21TH #FATHERWITHADIFFERENCE