JOEL OCHALEBE: I AM READY TO MAKE on KingsChat Web
I AM READY TO MAKE DEPOSITS IN ETERNITY. GLORY TO GOD! #GDOP #PastorChrisandPastirBenny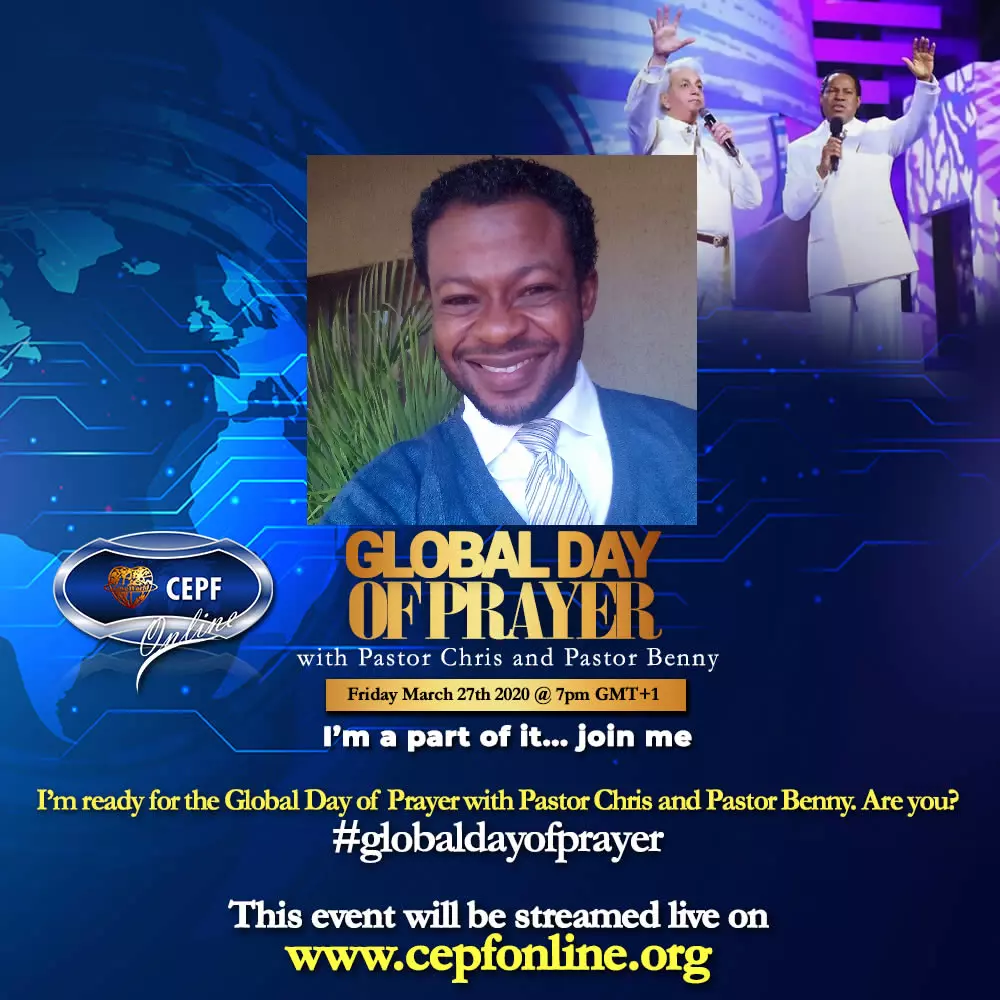 Hello there❗ Join Pastor Chris & Pastor Benny for Global Day of Prayer! Let's make tremendous power available! Fri 27th March 2020 Kindly us Link below, create your Avatar https://prayer.rhapsodyofrealities.org/phz1 #cephzone1 #NoneOfTheseDiseases #IamVerdant👑 #IAmPERFECTION💜
WE ARE THE SOLDIERS OF JESUS CHRIST WE ARE MAKING THE POWER AVAILABLE FOR WE ARE THE ARMIES OF THE LORD JESUS CHRIST
Ready to make power available.,..
We're READY!!! #Loveworldsat #globaldayofprayer For LoveWorldSAT Avatar 👉🏾👉🏾👉🏾http://www.loveworldsat.org/globaldayofprayer.php
#globalprayerwithPastorChris&pastorBennyand I'll be watching live with loveworldsat
Wow! Few hours to go for the church to make tremendous power available. When we pray supernatural miracles is sure happen....Glorrry!
Come let's make power available tomorrow. We are in office. KingPriest.