Pst Cletus Maliva: #prayingwithpastorChris #PCLprayathon2019 #praying on KingsChat Web
#prayingwithpastorChris #PCLprayathon2019 #prayingnow #monthofprayer #cepointnoire #CongoRepublic #ewcaz4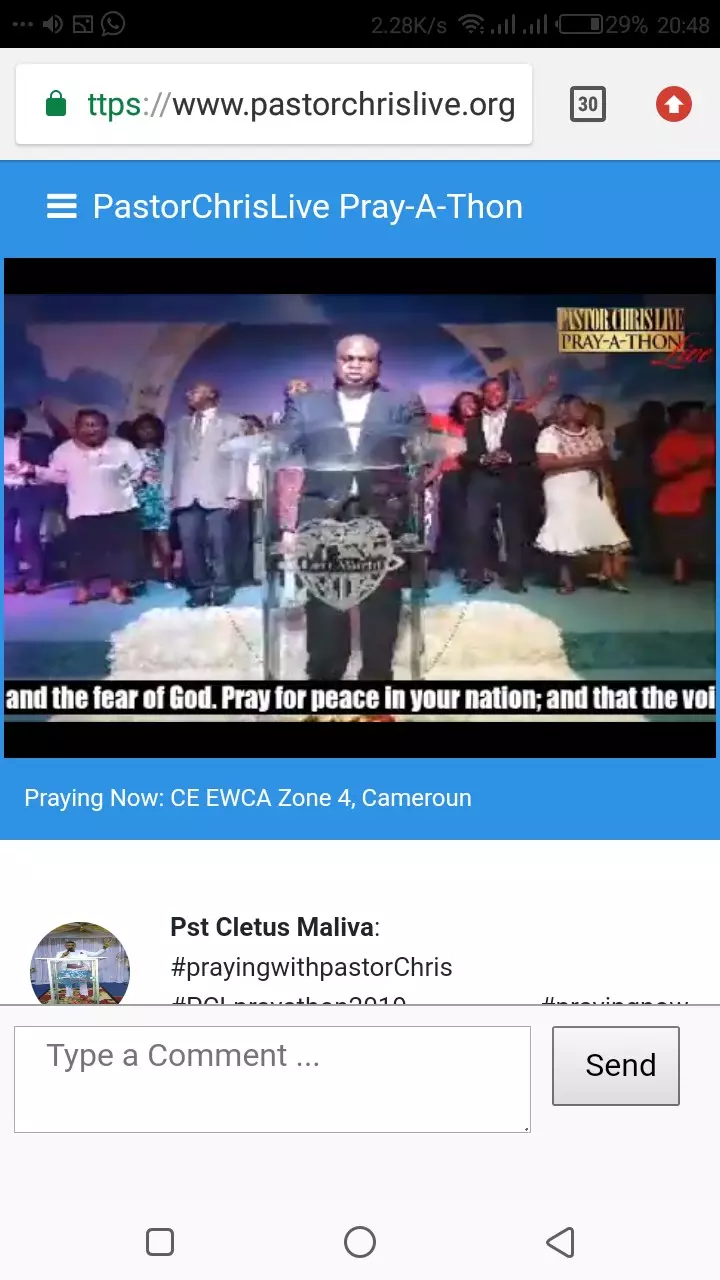 Tell them the Good news #DAY_OF_BLISS with pst EMEKA ABADOM #JUNE_14_2019 BE THERE
Are you ready for tomorrow's Sunday service?😋 #YourLaughWorld #Memeshack
حفللله احلام♥️♥️♥️♥️♥️♥️♥️♥️♥️♥️
#prayingnow #pclprayathon #Ewcaz4
About our Father's business today in Staines #BLWHounslowRORUKzone2 #Staines.
We r basking in God presence and he is directing our steps with what to say in the holy ghost
#CE Réunion island, parking now#
Happy Birthday Esteemed Deaconess Evelyn Bigha, Thank you for all that you do for the Gospel. We Celebrate and Love you Today and Always.