CE USA REGION 2: We are Ready!! Rhapsody Online on KingsChat Web
We are Ready!! Rhapsody Online Prayer Conference 2021 - February Edition We are set to break records through our sponsorship! Kindly register on http://rhapsodytv.live/ropc/usaz1r2 Create your avatars using the Ropc avatar link: https://rhapsodytv.live/avatar/ We will be making tremendous power available to break all Limits and Set New Records! #CEUSAREGION2 #ROPC21FEB #ROPC2021 #ROPCFEBEDITION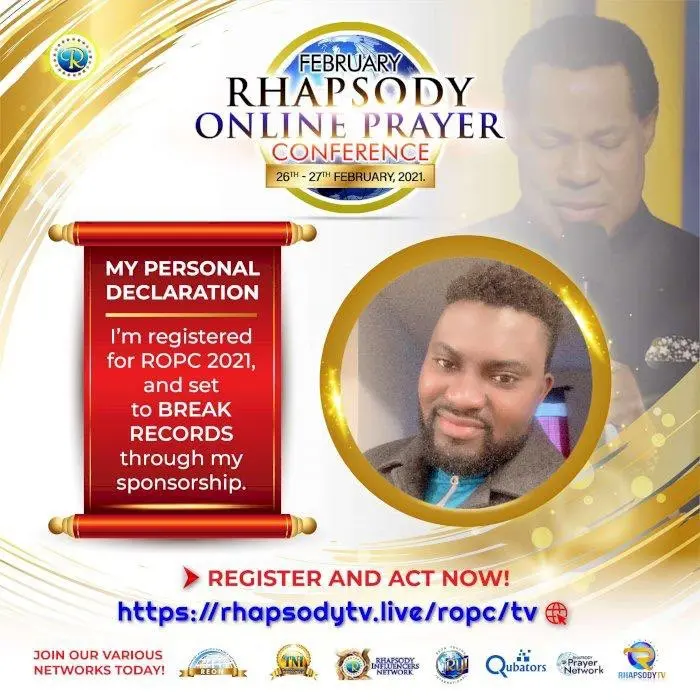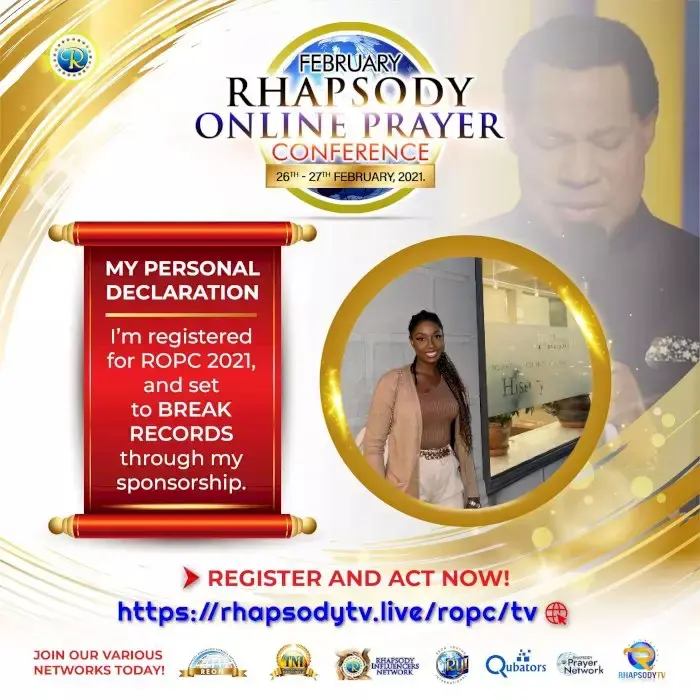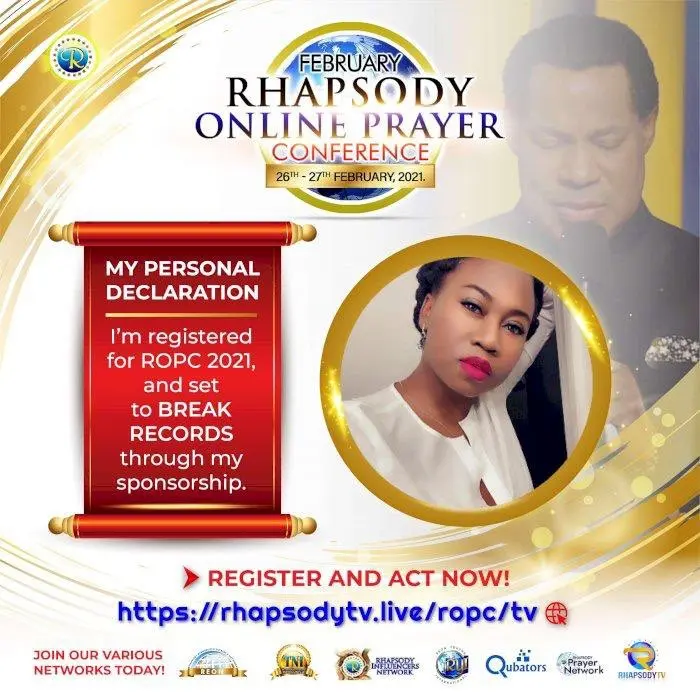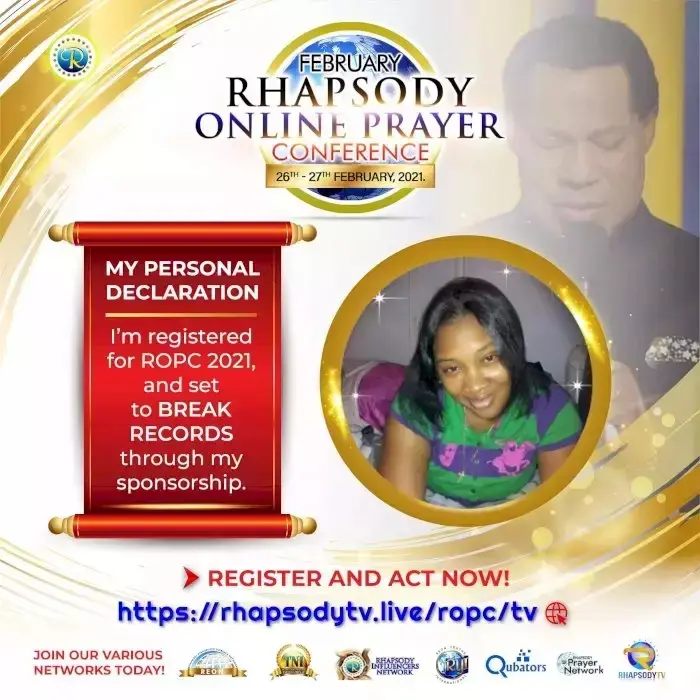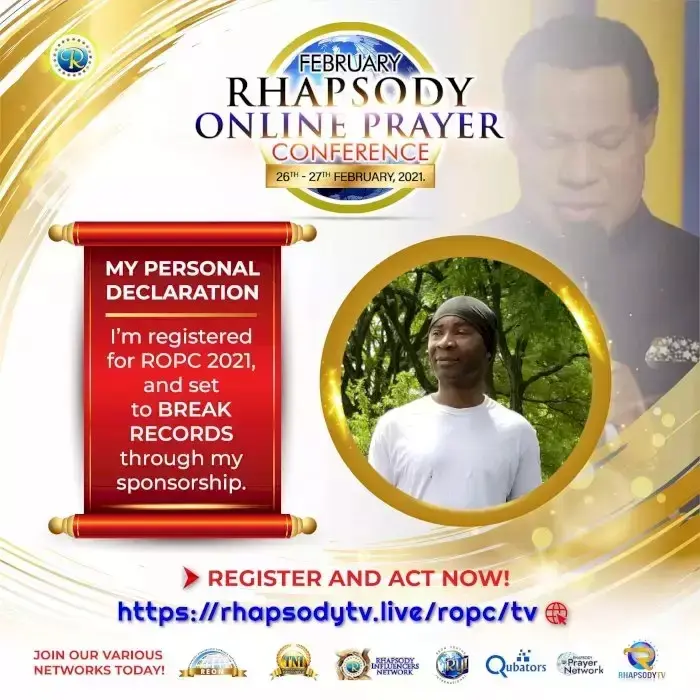 Pastor Benson avin izola
commented:
Cryptochin fx pro, Invest $250 into bitcoins on Cryptochinfxpro and earn $2500 in 1 week directly to your local bank account or your bitcoins wallet , for your profit, you will be notify immediately on your email or your cell phone massage, then clink on withdrawal process choose method of payment...bank or your bitcoins wallet etc..add me on WhatsAp to learn how it works...+1 (740) 651-1971
Angel Chris WhatsApp+1(231) 335-1054
commented:
promo...promo...promo... cryptochin...fx trading..Why sleeping why others are making billions of dollars💴💵💶? This is an online investment which help us to earn more profit in a given period of time. by investing amount of money or bitcoin, to be traded on in the international market with the use of Auxiliary computers and software, using strategy to win profits. With the minimum investment of $300 you can get profits of about $3,000+ with my fast and trusted platform ... $300 to get $3,000 weekly. $400 to get $4,000 weekly. $500 to get $5,000 weekly. $600 to get $6,000 weekly. $800 to get $8,000 weekly. $900 to get $9,000 weekly. $1000 to get $10,000 weekly. DM me on WhatsAp.... +1(231) 335-1054 +1(231) 335-1054 for more info if you are interested.
TEENS ABLAZE CONFERENCE, LOUD IT!!!!!!!🥳🥳🥳🥳🥳🥳🥳🥳🥳🥳 #yearofpreparation
TEENS ABLAZE CONFERENCE WITH OUR ESTEEMED ZONAL PASTOR, PASTOR LOUIS OSADEME 🥳😎🥳😎🥳😎
Prevailing prayer >>>> #WordDrive #BLWUKZONEB #pcdl #blwcampusministryrocksTM #PastorChrisGeneration
🥳🥳🥳🥳🥳 EWCAZ3 TEENS MINISTRY!!!!
My dearest Dcns It's a delight celebrating you Have a super day my Dcns
PRAYER GUIDE FOR FRIDAY 26TH FEBRUARY, 2021 🛑 PRAYER POINT 1: PRAY TO OVERTHROW THE WORKS OF UNGODLY MEN, WHO FILL THE EARTH WITH POVERTY, VIOLENCE AND DEATH: We pray against every evil agenda of forced vaccinations by the deep states. We declare that the perpetrators of this evil will proceed no further. Their resources are wasted and their efforts are diminished. We declare also that every work or propaganda of the media is overthrown. Their devices have failed and their folly shall be manifest to all men. 2 Corinthians 10:4 (KJV) (For the weapons of our warfare are not carnal, but mighty through God to the pulling down of strong holds;) 🛑 PRAYER POINT 2: PRAYING FOR THE BRETHREN. Ephesians 5:17 KJV Wherefore be ye not unwise, but understanding what the will of the Lord is. We pray for every member of the zone, that they understand what the will of God is. They are focused on the Lord and they function in the will of God, hearing His voice and giving attention to the things of God. 🛑 PRAYER POINT 3: PRAYING FOR OUR CELL OUTREACHES THIS WEEKEND. We declare that in every cell, we hit and surpass our target attendance and everyone we have invited will attend. Pray specially for every unsaved and unchurched person we would reach through our invitation. As they attend, they will receive salvation. 2 Corinthians 4:3-4 But if our gospel be hid, it is hid to them that are lost: in whom the god of this world hath blinded the minds of them which believe not, lest the light of the glorious gospel of Christ, who is the image of God, should shine unto them. #prayingnow #yourchurch #cephzone3 REGISTER FOR THE RHAPSODY ONLINE PRAYER CONFERENCE ( ROPC 2021) Kindly click here to register and create your avatar. https://rhapsodytv.live/phz3
A DAY AND SOME HOURS TILL GRACEFUL LOVE ⏰⏰ Register Here: https://cebramptonwest.breezechms.com/form/Gracefullove #teenscan #royalties #Gracefullove #cecanada #cebramptonwest