Kinging With Pastor Uyi: A KINGING CONQUEST "Conquer yourself! on KingsChat Web
A KINGING CONQUEST "Conquer yourself! That's when you really win." -Pastor Chris IN TODAY'S RHAPSODY of July 18th, Our dear Man of God, Pastor Chris, teaches that to conquer yourself is the path to true success. WE READ: Throughout history, there have been hundreds of well-known leaders who subdued other men. The whole world was subject to them; they had everything under their tyranny. Some were even so revered and placed by others in the class of God. But Jesus said, "For what shall it profit a man, if he shall gain the whole world, and lose his own soul? Or what shall a man give in exchange for his soul?" (Mark 8:36-37). Never pride yourself in your ability to subdue or dominate others; rather, learn to use your authority over yourself. Conquer yourself! That's when you really win: when you say to yourself, "I'm going to do the right thing and say the right thing only," and keep at it. When your words and actions are under your charge, consciously subjected to God's Word, then you're ready for true success. When you tell yourself, "Nothing filthy will come out of me" and consciously ensure such a lifestyle through the Word, that's the way of victory. Refuse to give vent or expression to satanic manifestations such as anger, hatred, bitterness, jealousy and envy. Be sure that only the blessings, grace and compassion of Jesus are seen and experienced by everyone around you. Make the choice that only His love and works of righteousness will effuse from you to your world. Glory to God forevermore. #KINGINGwithPastorUyi FOLLOW THIS SUPERUSER ACCOUNT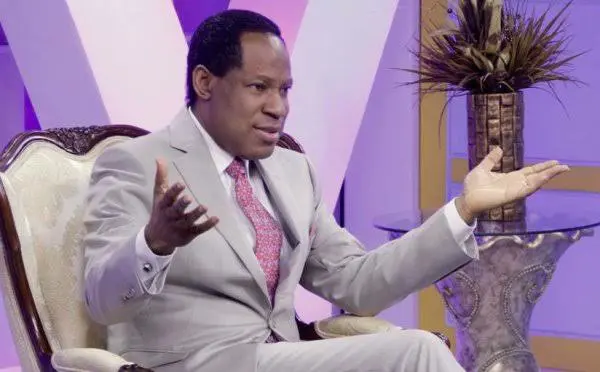 glory John
commented:
Thank you pastor sir. I make a choice that only His love and works of righteousness will effuse from me to my world.
Pleroma
commented:
My words are seasoned with grace, only the word of His grace, love and the works of righteousness exudes from me to my world. Glory to God!!
WOW! WOW! WOW! What a glorious time of visitation: KINGS IN THE KINGDOM - The Haven Zone E7 with highly Esteemed International President of The Haven Nation, Pastor Ekele Uhiara. With delegates attending from various countries such as: UGANDA, RWANDA, DRC, CHAD, SEYCHELLES, CAMEROON, ABIDJAN, KENYA and many more! #TheHavenZoneE7 #KingsInTheKingdom #TheHavenNation
GIFT A BIBLE TODAY …Transform Lives, Impact Nations! Your gift counts! Gift Bibles at www.rhapsodybible.org/gift-a-bible/ Or via KingsPay using this code (BIBLE) Sign up as an ambassador, click; www.rhapsodybible.org/bible-ambassador/ #giftabible #bibleisno1 #rhapsodybible 
#IADVANCE #ADVANCE #CELZ5ADVANCE #CELEKKICHURCH1 #CELZ5.
Join us in bridging the Educational gap for needy children at these times. Click here to give icm.ngo/literacyresponse #everychildisyourchild #educationinemergency
GIFT A BIBLE TODAY …Transform Lives, Impact Nations! Your gift counts! Gift Bibles at www.rhapsodybible.org/gift-a-bible/ Or via KingsPay using this code (BIBLE) Sign up as an ambassador, click; www.rhapsodybible.org/bible-ambassador/ #giftabible #bibleisno1 #rhapsodybible 
We are effective, fervent and consistent. In prayer therefore we are causing changes by the power of the Holy Ghost. #readinggroup #dspukzone3 #prayathon2020
#Manwiththelargenet #PTO1807 - CE UK Zone 1 Happy birthday 🥳 to my wonderful father ! I love you so much daddy! Wish you an amazing time and a blessing day ! 😍🥰❤️🎂💝🎁😊☺️😘
Join us in bridging the Educational gap for needy children at these times. Click here to give icm.ngo/literacyresponse #everychildisyourchild #educationinemergency
GIFT A BIBLE TODAY …Transform Lives, Impact Nations! Your gift counts! Gift Bibles at www.rhapsodybible.org/gift-a-bible/ Or via KingsPay using this code (BIBLE) Sign up as an ambassador, click; www.rhapsodybible.org/bible-ambassador/ #giftabible #bibleisno1 #rhapsodybible