The Healing School : THE HEALING SCHOOL PRAYER CONFERENCE on KingsChat Web
THE HEALING SCHOOL PRAYER CONFERENCE https://prayer.enterthehealingschool.org The esteemed Pastor Akin Oketunji, Zonal Pastor, Christ Embassy East, West & Central Africa Zone 4, leads the ongoing session of exhortation and prayer. Keep participating live with family and loved ones @ https://prayer.enterthehealingschool.org #HSPC #HSOPC #healingtothenations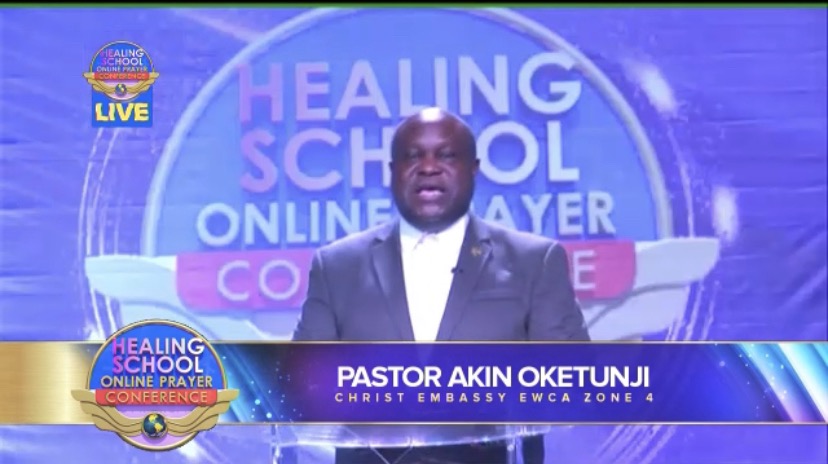 Day 13/31 Days Prayer, Fastings and Prophetic Declarations. SATURDAY FEBRUARY 6, 2021 Ezra 6:14 And the elders of the Jews builded, AND THEY PROSPERED Through The PROPHESYING OF HAGGAI (HEZP) THE PROPHET and Zechariah the son of Iddo. And they builded, and finished it, according to the commandment of the God of Israel, and according to the commandment of Cyrus, and Darius, and Artaxerxes king of Persia. Isaiah 42:9 Behold, the former things are come to pass, and new things do I declare: before they spring forth I tell you of them. Isaiah 43:19 Behold, I will do a new thing; now it shall spring forth; shall ye not know it? I will even make a way in the wilderness, and rivers in the desert. #doingsignificantthings #ceaz #abuujazone #graceliveshere
God has made your life so beautiful!!! Just you today!!! Glorrrrrrrrrrrrry!!! #exceptionalpastortutu #50thingstoshoutabout #celz1rocks!!!!
#healingnow #Botswanagroup #SAZONE3
📣📣📣IT'S TODAY!!!!!!!!!!!!!!!! THE FIRST ZONAL FOUNDATION SCHOOL GRADUATION In 2021! We are hatching out new workforce. Glory to God!!! #cgi #preparation #doingsignificantthings #foundationschool #abujazone #graceliveshere
We are live. https://ethsch.org/a/291
1 hour to go!!!! Celebrating God's gift to us in #CEKITCHENER
Happy birthday Esteemed Pastor Tutu ma..... Thank you for all.youbdo and your support for our Esteemed Zonal Pastor. Continue to enjoy your life in the ageless zone. I love💖💝💞💕 you forever....