Dellis Akins: Happy Birthday Most Rev Sir! on KingsChat Web
Happy Birthday Most Rev Sir! We Love You! #R815 #CelebratingRevTom #CEUtako #SilverbirdGroup #CEAMC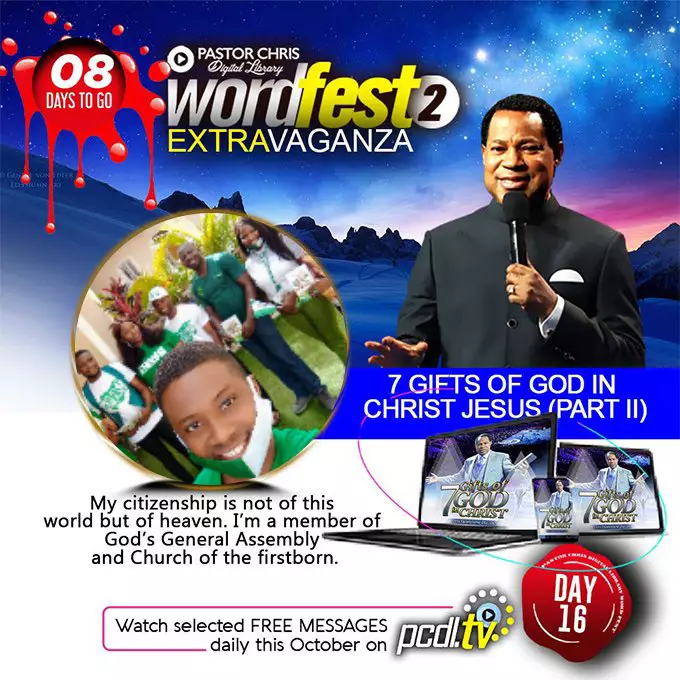 Matthew 11: 28. Come unto me, all ye that labour and are heavy laden, and I will give you rest. 29. Take my yoke upon you, and learn of me; for I am meek and lowly in heart: and ye shall find rest unto your souls. #CEBenoni #CESAZone2 #SouthGroup
Stay Abreast with Global Historic News Week in History : First Methodist Preacher to Migrate to New York https://loveworldnews.org/s/T6eW334126 Details via the link above.
#CelebratingRevTom #CEAMC #R158 Happy birthday Revered Sir, Thanks God for sending you to us in Abuja and the Grace you brought to Abuja. We love you so much Sir. We have moved in all areas of our lives came. We are must grateful Sir
A man in a mission but without a vision end up in confusion
Happy Birthday Highly Esteemed Rev.Tom. I love You Sir.
Happy happy birthday to my most Rev Tom. I love you so much sir #R815 #REVTOM #CELEBRATINGREVTOM #CEAMC