Marie Rose: Happy SHINING BIRTHDAY To my on KingsChat Web
Happy SHINING BIRTHDAY To my lovely Daddy.😍💃💃💃💃💃💃 i love you #SOSHININGPJ502 #CE SENEGAL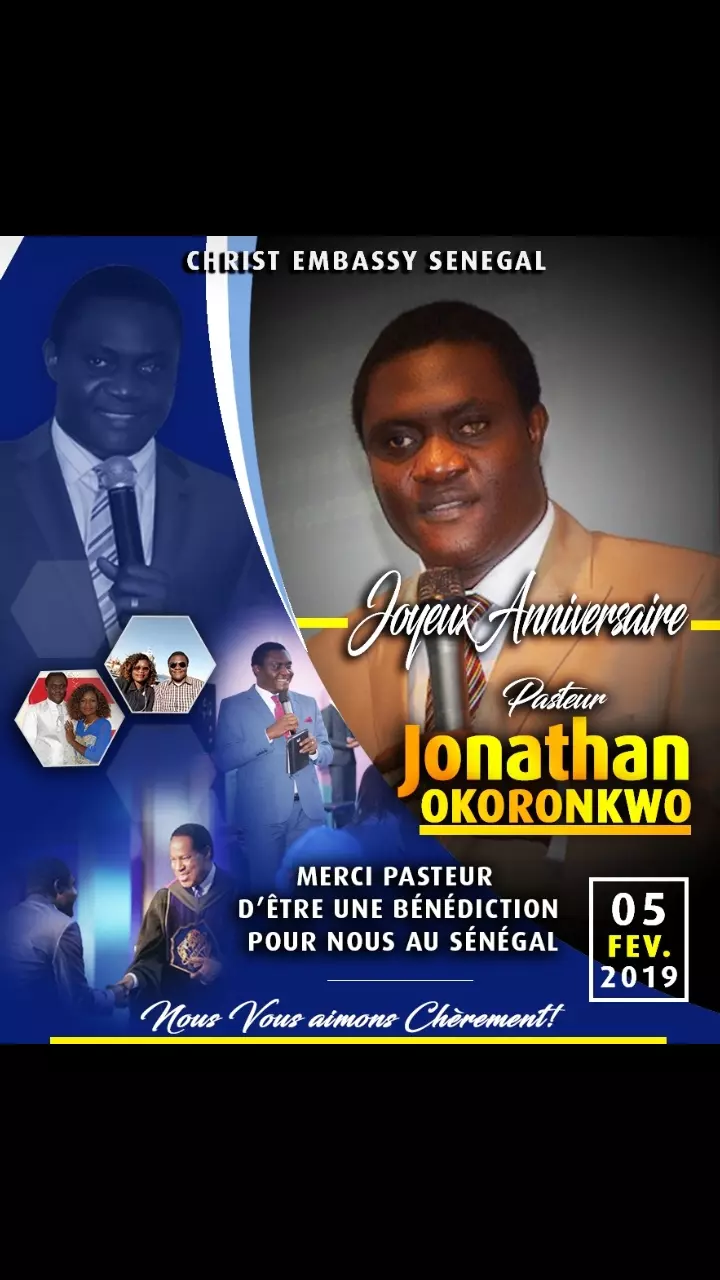 Blessed Samuel
commented:
#SOSHININGPJ502 #CE SENEGAL HAPPY SHINING BIRTHDAY TO YOU MY DADDY MY MENTOR MY SPIRITUAL LEADER, SIR THE GRACE IN YOUR LIFE HAS ILLUMINATE AND BRIGHTENED UP THE LIGHT IN MY LIFE,SIR YOU HAVE BEEN A BLESSING NOT JUST IN MY LIFE,MY FAMILY AND PARCELLES CHURCH TESTIFY TO IT,WE ALL JOIN TO SAY A BIG BIRTHDAY CELEBRATION TO YOU SIR,WE LOVE YOU.
Мы говорим большое спасибо!  Нашему уважаемому брату Коффи Фабрису за адоптацие страны в Африке, что позволило провести региональную конференцию в этой стране! Бог есть ваша награда! #RegionalTNIC #TNI #Russia
'''.... An earthquake and Spiritual Restructuring is in the making.... What's going?????!!!! #Feb6th #CelebratingPSA #CEAjah #Islandgroup1
BOOK or View amazing 🔥 #HotelDiscount in #Dublin starting N17,000 per night. BOOK here and help RT https://goo.gl/sbh8iY
Oby loves to write.... D ink Master...
ME: I am the light of the world.. NEPA: Say no more #yourlaughworld😂😂
HAPPY BIRTHDAY most beloved Pastor Kelvin, it brings me joy to celebrate you because you have exemplified the word in every aspect of your life and ministry Any wonder we see tremendous results and testimonies all around you. This year, the lord shall magnify you and cause you to walk upon the high places of the earth. Thank you for all you do in Port Harcourt zone 3 and the ministry at large I love you dearly , we love you dearly
Kabraskaaaa I live, breathe and talk the Word of God
Oby loves to stroke with the ink.... All she saw in the earth for mankind to be lifted... That's why l write...
Happening now! Its the moment of truth. Be inspired on Inspirational with TRJ on LW Radio. Listen via www.loveworldradio.fm