Pst Paula: There's no other Place I on KingsChat Web
There's no other Place I 'll rather be. Than where I am right now. LAGOS ZONE 1 LEADERS AND PARTNERS CONFERENCE.(THE PLACE) #CELZ1Rocks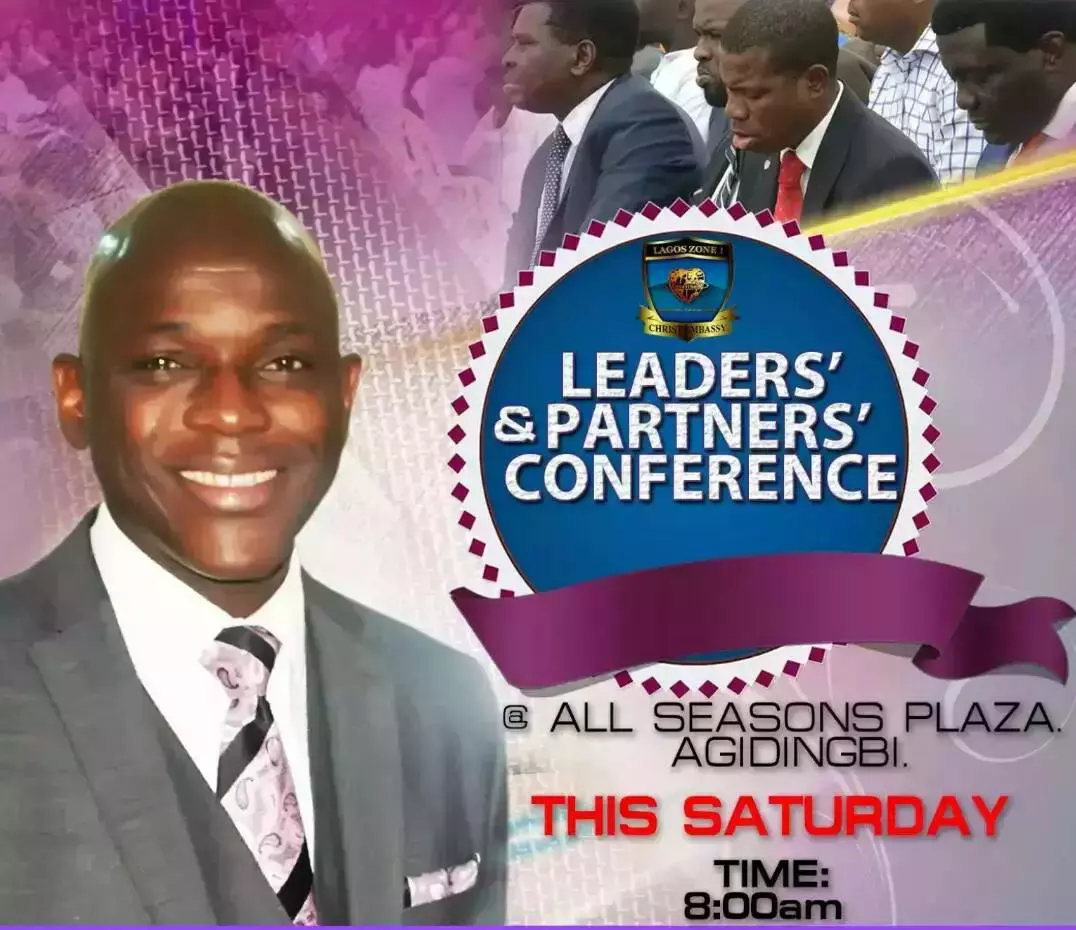 http://pastorchrislive.org/followpastorchris/cemidwestzone
We move!! #Icplc2018 #Inspired2aspire  #blwcampusministryrocks #blwzonec
http://pastorchrislive.org/followpastorchris/cemidwestzone
SAVE THE DATE! The 2018 Rhapsody Online Prayer Conference is here again!!! DATE: 31ST August - 1ST September 2018 TIME: 6pm GMT+1 ON 31ST August till 6pm on 1st September  CLICK HERE TO REGISTER TODAY : https://prayer.rhapsodyofrealities.org/?track=lag
#IYD2018 #ILOGBO2 #LZ2ESTATEGROUP Community Service @ Ilogbo Primary Health Centre, Badagry. Cleaning Every Man's world with the GoodNews.
Are You ready?? #Icplc2018 #Inspired2aspire  #blwcampusministryrocks #blwzonec
😍❤ #ICPLC2018 #icplcInspired2Aspire #BLWUnilag #BLWZoneC #BLWCampusMinistryRocks
#ICPLC2018 #icplcinspired2aspire #blwcampusministryrocks #blwzonec
Happy Birthday Dearest #CSO...You are such an inspiration. I love you so yayaciously. And oh your song - Holy Spirit...what a blessing its been to us all. Enjoy your new age.