The Haven Nation: Awesome!! Congratulations To Our Top on KingsChat Web
Awesome!! Congratulations To Our Top Praying Zone ; Zone E2 For Their Attendance In The Haven Daily Global Morning Prayers today. #TheHavenNation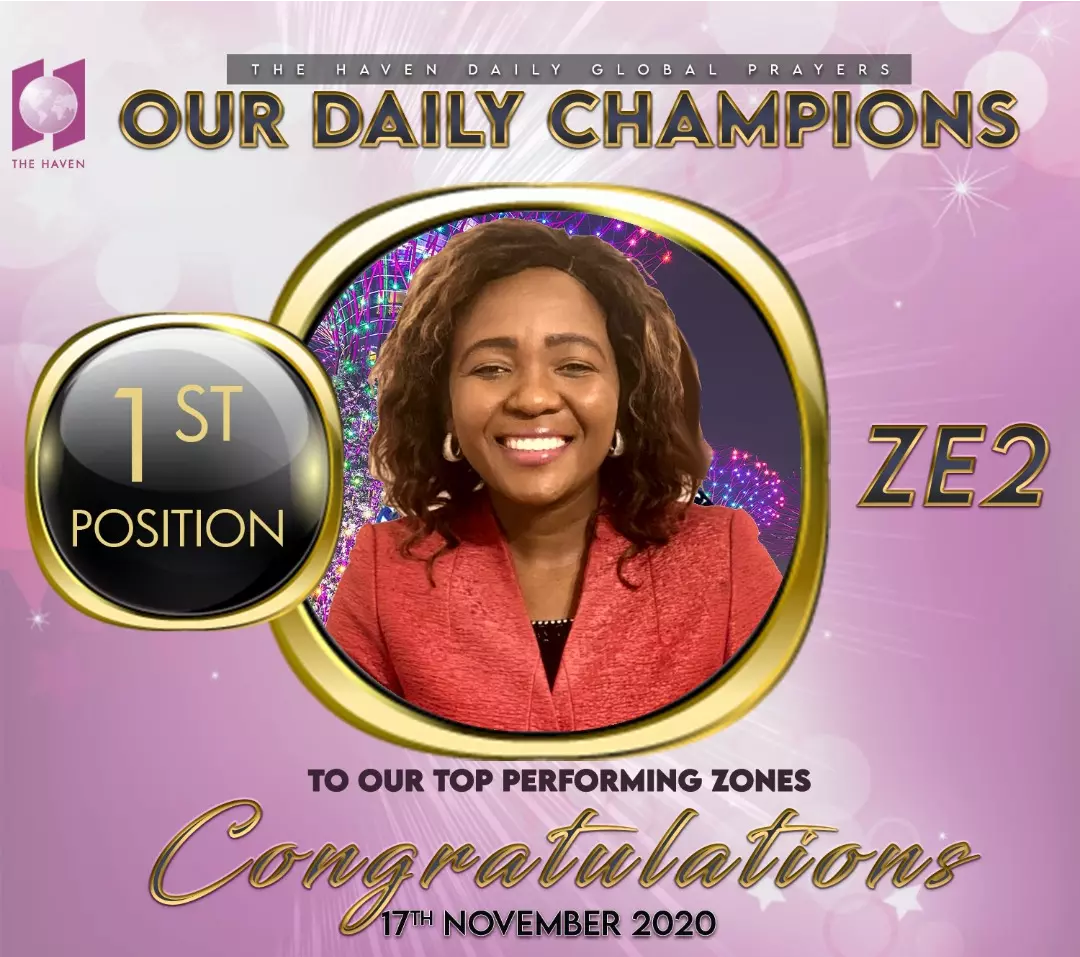 Kingspay Trade
commented:
Xmas.. promo Xmas promo.. Xmas promo.. Why sleeping why others are making billions of dollars💴💵💶? This is an online investment which help us to earn more profit in a given period of time. by investing amount of money or bitcoin, to be traded on in the international market with the use of Auxiliary computers and software, using strategy to win profits. With the minimum investment of $300 you can get profits of about $3,000+ with my fast and trusted platform ... $300 to get $3,000 weekly. $400 to get $4,000 weekly. $500 to get $5,000 weekly. $600 to get $6,000 weekly. $800 to get $8,000 weekly. $900 to get $9,000 weekly. $1000 to get $10,000 weekly. DM me on WhatsAp.... +12402307483 for more info if you are interested.
CE Bambui praying christian all around the world. Glorious things are happening. #PCLprayathon2020 #ewcaz4
Samsung Galaxy S21 Plus benchmark suggests the US could get the best version Benchmarks suggest the Snapdragon 875 version of the S21 range will be better than the Exynos 2100 models. https://www.techradar.com/news/samsung-galaxy-s21-plus-benchmark-suggests-the-us-could-get-the-best-version
Xbox Series X stock issues could continue for months, says Microsoft exec We have a firmer timeline of when Xbox Series X supply will start to match demand, and unfortunately it's a while off. https://www.techradar.com/news/xbox-series-x-stock-issues-could-continue-for-months-says-microsoft-exec
India's insurance platform Turtlemint raises $30 million Turtlemint, an Indian startup that is helping consumers identify and purchase the most appropriate insurance policies for them, has raised $30 million in a new financing round as it looks to reach more users in small cities and towns in the world's second largest internet market. The new round, the five-year-old Mumbai-headquartered startup's Series D, […] http://feedproxy.google.com/~r/Techcrunch/~3/MG1W2aRIr_Y/
#dhconfessions #healingtothenations #cesazone3
#imcc2020 #nowinits7thedition #sez2
#ongoing INTERNATIONAL MEDIA CONNECTORS CONFERENCE DAY 2... Special Expert session with Sister Yvonne Katsande of Loveworld Sat... Stay Tuned for more... #IMCC2020XPANDED #imcc2020 #inits7thedition #cesapele #whereGodlives #NSSZONE1
News Gathering It matters that when you hear something Verify it. #IMCC2020.