We are celebrating an icon of excellence, father, teacher, mentor, unconditional love of the Father in person, our highly esteemed Pastor Charles. Thank you for the time you spend praying for us, teaching us the Word, training and provoking us unto righteousness. We love you Sir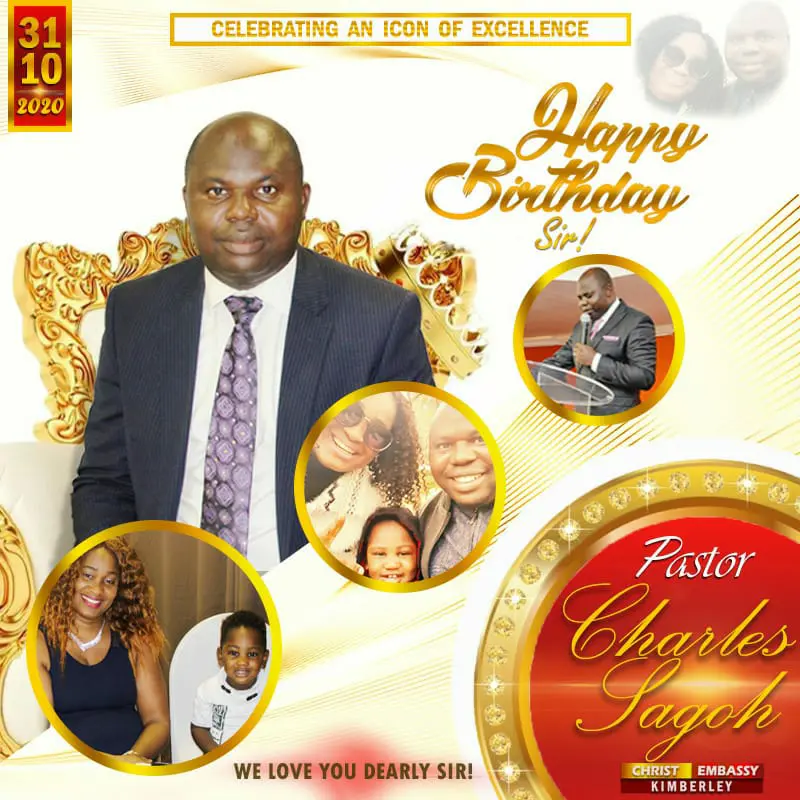 #HAPPENINGNOW 7 SPECIAL ALL-NIGHTS WITH THE REGIONAL PASTOR, HIGHLY ESTEEMED PASTOR BIODUN LAWAL EDITION 6TH ~ TRUST IN THE LORD, HE IS MORE THAN ABLE TO TAKE CARE OF YOU ~ GIVE GOD AN UNDIVIDED HEART #7specialallnights #ceduluth #ceusaregion2
#7ALLNIGHTS #6THEDITION #CEACCRAGHANAZONE #CEAGBOZUME #PRAYERREQUESTANSWERED
PRAISE THE LORD! Our Highly Esteemed Regional Pastor will be ministering live on Wordfest 2 Extravaganza today, Saturday 31st. Time: 8:30am GMT+4, Dubai time To participate use our unique regional link https://pastorchrisdigitallibrary.org/wordfest2/cemeseasia 🙏🏼🙏🏼🙏🏼🙏🏼
We are staying and maintain control of 2020.
#CelebrantibusMagnumPerfectionisImago #CelebratingAGreatIconOfPerfection #pflow1031 #sez2
Celebrating our highly esteemed PASTOR AFOLABI OKETUNJI, Assistant Secretary-General, LoveWorld Nation & Zonal Pastor, South East Zone 2. Thank you sir for your inspirational teachings & works #CelebrantibusMagnumPerfectionisImago #CelebrantinganIconofPerfection #pflow1031 #sez2
💞◻💞◻💞◻💞◻💞◻💞◻💞◻💞◻💞 IT'S TODAY! WE HAVE THE AUTHORITY TO RECREAT OUR WORLD. . Neither is there salvation in any other: for there is none other name under heaven given among men, whereby we must be saved... Acts 4:12 It's the long awaited Recreating Your World Outreach in different locations accross the LoveWorld Nation! #loveworldladiesnetwork2020 #lln #recreatingyourworldoutreach
Happy birthday of perfection Pastor Sir.
Celebrating our highly esteemed PASTOR AFOLABI OKETUNJI, Assistant Secretary-General, LoveWorld Nation & Zonal Pastor, South East Zone 2. Thank you sir for your inspirational teachings & works #CelebrantibusMagnumPerfectionisImago #CelebrantinganIconofPerfection #pflow1031 #sez2