North Central Virtual Zone 1: *CELEBRATING A MONEY MAGNET*💞💞💗💗💝💵💴💴💶💶💶 on KingsChat Web
*CELEBRATING A MONEY MAGNET*💞💞💗💗💝💵💴💴💶💶💶 COURTESY: AIRPORT GROUP 💃🏽💃🏽💃🏽💃🏽 #PNM1027 #ZEZE #ZEZE1027 #dancechallengeforzeze1027 #sorosokeforthegospel #CEJOS #CEGOMBE #CEMINNA #NCZ1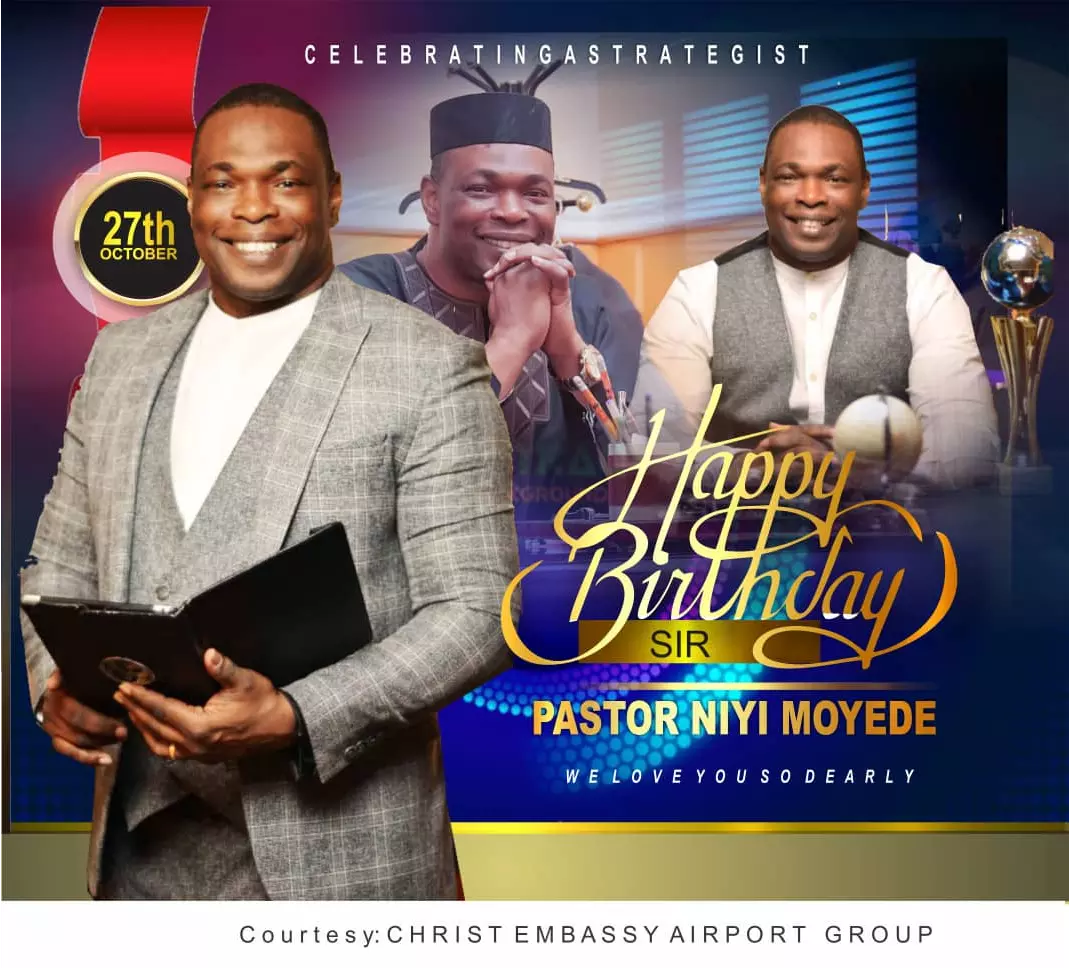 obotivere eguono
commented:
Happy birthday Pastor sir. Thank you sir for your relentless effort to promote the gospel through your ministry. It's a new level and grace multiplied in your life. Congratulations sir
Precious Obochi
commented:
Happy glorious birthday to you pastor Sir 💃💃🥰🎂🍾🍷🥂🍺🍻
HBD to our father, our mentor and life coach. Thank u Pastor Sir 4 teaching us d way that we should go, thank u 4 d investment of your time, words, patience, care & love. Today we celebrate our Hero. HBD Sir. Amazing Alpha Choir. #PGO #PGO2710 #PGORocks #Gracepersonified
*CELEBRATING AN ASTUTE LEADER*💞💞💗💗💝 HAPPY BIRTHDAY DAD Celebrating Our Boss!!....Our Advantage!!!! COURTESY: CE JOS STAFF COMMUNITY 💃🏽💃🏽💃🏽💃🏽 #PNM1027 #ZEZE #ZEZE1027 #dancechallengeforzeze1027 #sorosokeforthegospel #CEJOS #CEGOMBE #CEMINNA #NCZ1
HBD to my Venerated Group Pastor, my blessing, admonisher, leader, my father, Pastor Dr Olugbenga Olusanya. I love you Sir. #PGO2710 #PGORocks #Gracepersonified #GracefulPGO #Iconofperfection #fatherofchampions #CelebratingGrace #PGOsuperstar #cez1rocks #ceabuleegba #AAgroup
Your Excellency , Happy Birthday of Perfection . You Are Amazing sir. Thank you for all you do for our great nation . I love you dearly sir .
HBD to my Venerated Group Pastor, my blessing, admonisher, leader, my father, Pastor Dr Olugbenga Olusanya. I love you Sir. #PGO2710 #PGORocks #Gracepersonified #GracefulPGO #Iconofperfection #fatherofchampions #CelebratingGrace #PGOsuperstar #cez1rocks #ceabuleegba #AAgroup
#Photohighlights UK Zone 1 Recreating Your World Ladies Conference - Sat 24th Oct Participants from #CECatford #lln  #loveworldladiesnetwork2020  #recreatingyourworldoutreach #UKR2Z1 #CEUKZONE1 #CECATFORD
#WORDALIVE OCTOBER 27TH, 2020 #Dailyconfession #Thewordworks #Raphsodyofrealities #Affirmationtrain #myyearofperfection #Monthofproclamation #Alignment #Completeness #Excellence #Fruition #abujazone #ceaz #loveyoupastorchris Our kingschat @WordAlive Facebook: WordAlive
Here is my second entry for the #ART2WIN contest. These are my original DIY works
*CELEBRATING GOD'S GIFT TO US*💞💞💗💗💝💵💴💴💶💶💶 COURTESY: MISSIONS 2 💃🏽💃🏽💃🏽💃🏽 #PNM1027 #ZEZE #ZEZE1027 #dancechallengeforzeze1027 #sorosokeforthegospel #CEJOS #CEGOMBE #CEMINNA #NCZ1