LOVEWORLD UKZONE 4: Happening live Now LOVEWORLD TEENS on KingsChat Web
Happening live Now LOVEWORLD TEENS MINISTRY PRESENT 👉 TEEVO CLUB PRESIDENTS REFRESHERS COURSE ▪︎ Friday 22nd & Saturday 23rd January ▪︎ 4pm Daily ▪︎ Online #spreadingpastoruche #katalambano #loveworldukzone4 #ukzone4 #lwccm #teensministry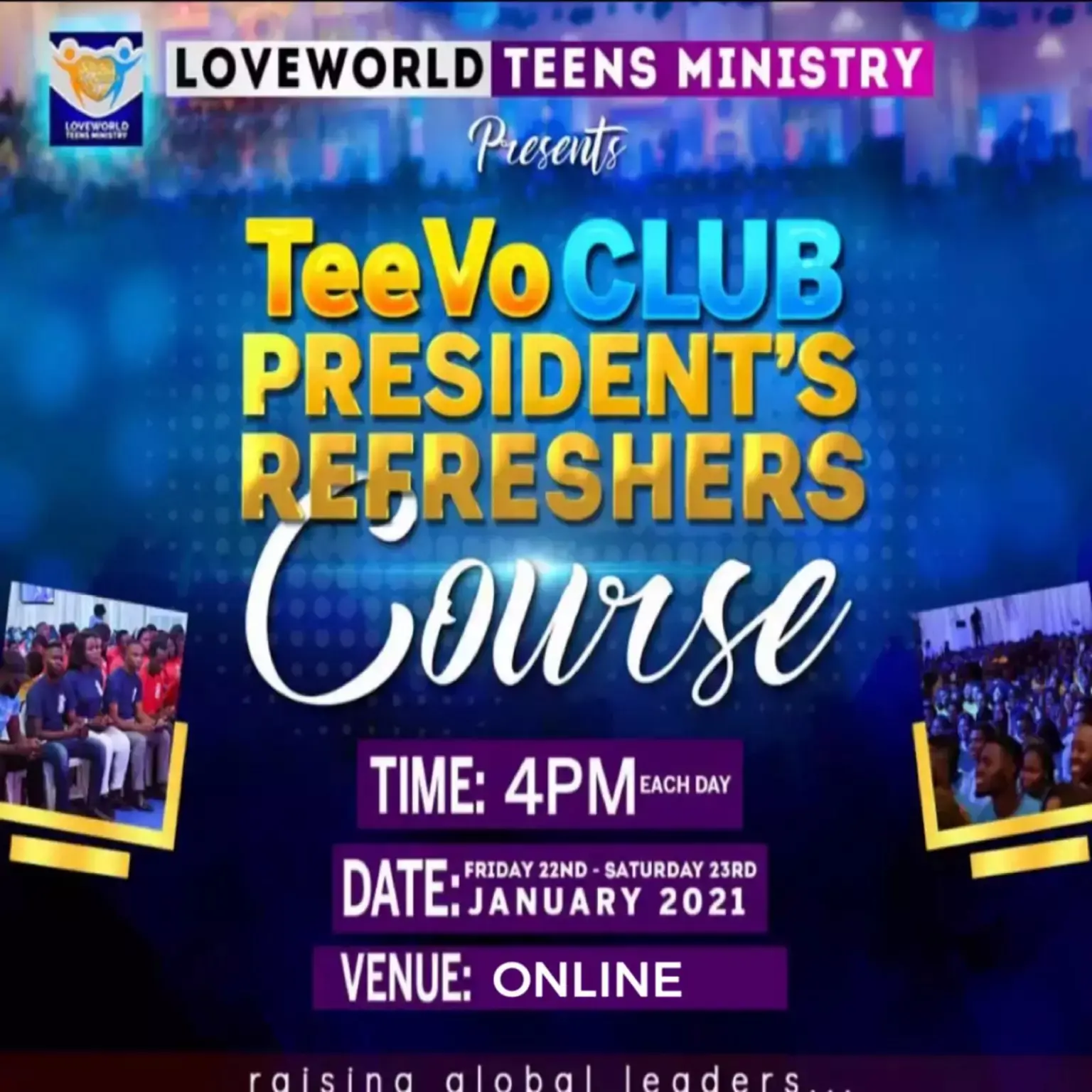 Cathy Barraq
commented:
Invest $350 into bitcoins and earn $3,400 in 1 week directly to your bank account, add me to learn now, Whatsap +13252445331
LW Prenatal Launch -Christ Embassy South East Zone 2. What an inspiring program, joy, dance and celebration everywhere. It was indeed a time of answers to prayer.
Wishing our highly esteemed Director, Evang. Kathy Woghiren the best #Birthday ever! *#Psalm23* *#Weloveyouma* *#LMAMUSA*
Happy Birthday Sir! Thank you for teaching us the word of God, for coming to Port Harcourt. We are bigger and better and now the best of all. Thank you Sir!
http://prayer.enterthehealingschool.org/reg/HSCC REGISTER TODAY👆🏼👆🏼👆🏼👆🏼 #healingtothenations #hspc #hscyberchurch
http://prayer.enterthehealingschool.org/reg/HSCC REGISTER TODAY👆🏼👆🏼👆🏼👆🏼 #healingtothenations #hspc #hscyberchurch
http://prayer.enterthehealingschool.org/reg/HSCC REGISTER TODAY👆🏼👆🏼👆🏼👆🏼 #healingtothenations #hspc #hscyberchurch
#SOULWINNINGSATURDAY #NewGateisloaded #Mafolukuisrich #CELZ1Rocks #CGI
http://prayer.enterthehealingschool.org/reg/HSCC REGISTER TODAY👆🏼👆🏼👆🏼👆🏼 #healingtothenations #hspc #hscyberchurch
Join Pastor Chris and Pastor Benny Hinn from Monday 25th to Sunday 31st January 2021, for the first Your Loveworld Specials for the year of Preparation. - Watch this video to see where you can tune in from. - Remember to tell everyone about Your Loveworld Specials! #yourloveworld #loveworldsat #loveworldsatnetworks