Gloriousrose: HAPPY WEDDING ANNIVERSARY Joyeux anniversaire on KingsChat Web
HAPPY WEDDING ANNIVERSARY Joyeux anniversaire de mariage au couple Moteka. En ce mois de récupération, je déclare le recouvrement de tout ce qui a pu être emporter par l'ennemi au Nom de Jésus. Les années qui viennent sont pleines de gloire et de réjouissance.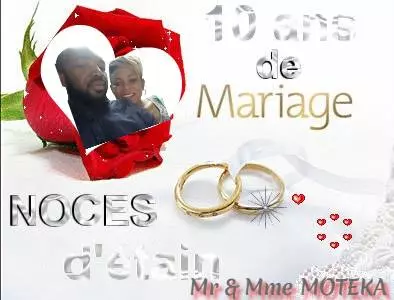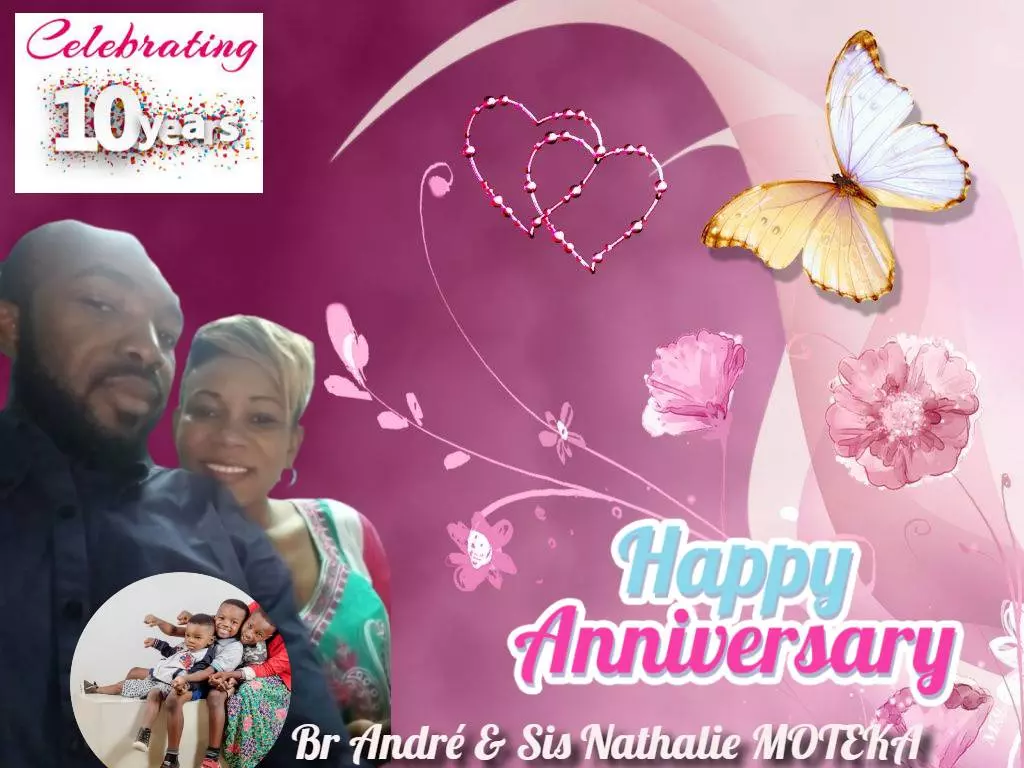 #thewatchman #lwteensministry #celagoszone2 #cezonalyouthchurch
#PRAY-A-THON2020 #Prayingnow@10pm LT #pclprayathon2020 #iAmAPriestInOffice #iSpreadPrayer #iAmAPrayerInfluencer #CEAbuDhabi1🇦🇪 #MEASIA-Philippines🇵🇭 #MEASIA #CharisBSG #Jeremiah51:20-24 #MonthOfRecovery #PermanentlyProvoked #PremiumGraceVehicle #FirstFlightCrew #iRefuseToSettleForLess #iPursue #iOvertake #iRecoveredAllAnd More #Excellence #Fruition #Completion #WalkingWithGod #iAmAsolutionBringer #iHaveArrived #iHaveSteppedInIsaiah61 #Isaiah60 #1Samuel30:8 #iAmManOnTheMountainTop 🇦🇪🇦🇪🇦🇪🇦🇪🇦🇪🇦🇪🇦🇪🇦🇪 Use link *http://pastorchrislive.org/prayathon/livetv.php*
*🌟15 DAYS TO GO !* 📢💃🕺🙌🏻💃🕺🙌🏻📣 📢💃🕺🙌🏻💃🕺🙌🏻📣 It's getting Hotter ! 🔥🔥 Have You Registered ? Join the *XPANDABLEZ* and other groups/artists to discover the LMAM at: *THE I BELIEVE CONFERENCE* 💃🕺💃🕺🎉🔥🔥 🌟 Happening *LIVE* on *Saturday 29th of August 2020* 📍 Time: *4PM (GMT+1)* 📌 Register and create your avatar at: 👇🏻👇🏻 *https://lmam360.com/i-believe-conference/* Get ready, spread the news to all your friends, family, pets and all 🗣️👤 *#MyLMAMmyMinistry* *#ProudlyLMAM* *#IbelieveintheLMAM*
I'm ready!!!!! 💃🏽💃🏽💃🏽💃🏽💃🏽 #MyLMAMmyMinistry #proudlyLMAM #IBelieveintheLMAM #CEVancouver #LMAMCANADA
This is LoveWorld News UPDATE! CE Canada Region is ready to celebrate the impact of God's Word as the 'Pastor Chris Digital Library Users and Subscribers Conference' with the highly esteemed Rev. Ken Oyakhilome holds across the Region on Sunday, August 16th. Spread the Word. Live stream on www.pcdl.tv. Stay connected for more UPDATES. #pcdlusc2020 #LoveWorldNews #PastorChrislive
Celebrating our Esteemed Pastor Marcel Obode. We love you dearly.
💥💥BEHOLD THE GLORY! With our International President of The Haven Nation, the Highly esteemed Pastor Ekele Uhiara is happening this Sunday💥💥 My heart indites a good matter!💃💃💃💃💃💃 #TheHavenNation #TheHavenZoneE2 #Beholdtheglory