Happy Birthday Esteemed Pastor Gbuyi Olupitan. Thank you for your work, leadership and love in our Zone #ncz2 . I love and appreciate you #ncz2 #cemakurdi #ceilorin1 #perfection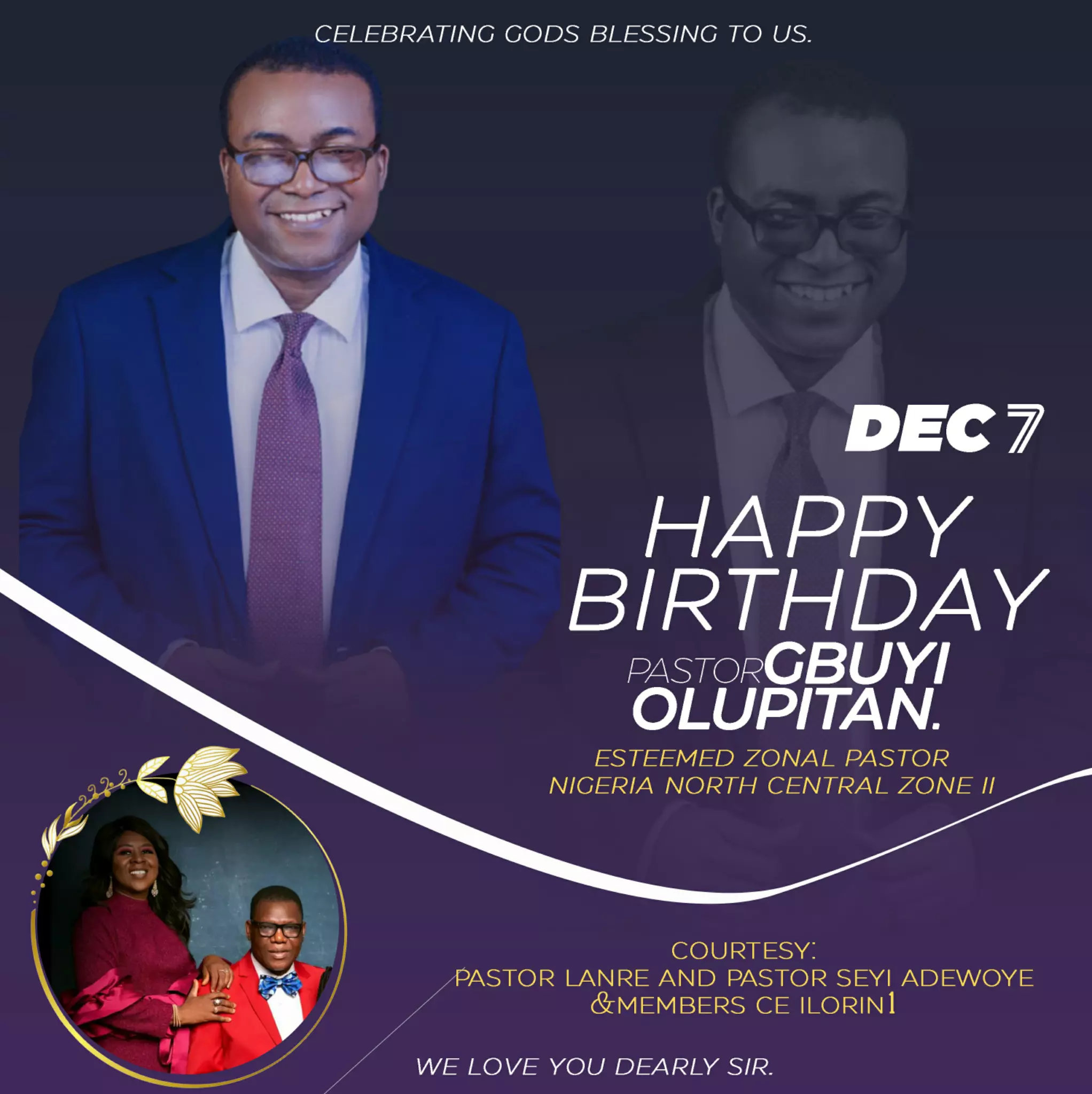 Happy birthday daddy of life I love you so dearly... #perfection #Thanksgiving #cestlaurent #celasalle #cesshore #cemontrealest #quebeczone #praise #cecanada #cemontreal #cendg
Happy birthday my Pastor. I love you Sir and I love the way you love the Lord!
#BLW_DAYOFSERVICE #ROLLUPURSLEEVES
Dangote 3x cement is going on each bag of cement is 1500 we have truck of 600bags why we have truck of 900bags if you have interest you can call the sales manager on 08161238839..
I'm still celebrating my Man of God, the President of Loveworld Incorporated, Rev (Dr) Chris Oyakhilome 🎉 #YearOfPerfection #HappyBirtthday #Dec7
Thank you so much Pastor Sir for loving us so passionately. I love you Pastor Sir. Happy birthday!!!!!! Sir #Offer7
My father! Thank you you for being who you have become! Through out eternity I will be grateful Sir! You have accepted the Mandate! For building and rising endtime army! Thank you and I Love you dearly Sir!!!
Join R.P now! study the word of God with us
HAPPY BIRTHDAY TO MY MAN OF GOD Rev. Chris Oyakilome DSc. DD YOU HAVE GIVEN MY LIFE A MEANING SINCE I STARTED LISTENING TO YOU. GOD KNOWS I LOVE YOU DEARLY. THANK YOU FOR SAYING YES TO JESUS!!! Happy Birthday Pastor Sir. #ceduluth #birthday #pastorchris