Affirmation Train: #TALKINGSESSION 17TH SEPTEMBER. KINDLY SAY on KingsChat Web
#TALKINGSESSION 17TH SEPTEMBER. KINDLY SAY THESE WORDS OUT LOUD. Dear Father, thank You for the power of the Spirit that is fully operational in me for the supernatural. I can do all things through the ability of Christ in me; I am sufficient in Christ's sufficiency, full of grace and the wisdom of God. Thank You for Your angels that are working on my behalf, and the authority You've given me in Christ over the devil and the cohorts of darkness. Satan has no place in my home, body, finances or anywhere around me. I thank You for guiding me in the path of life and leading me in the way of supernatural success and permanent prosperity. I make my way prosperous and consistently experience good success as I meditate on the Word and speak it forth with boldness, in Jesus' Name. Amen. • Keep saying it, publish it everywhere; noise it abroad! In Christ, we've got something to shout about. Let's flood the airwaves, internet and print media with the reality of Christ. Speak in other tongues now. ~ Pastor Chris Oyakhilome. #affirmationtrain #liftchallenge #leadership #empowerment #talkingsession #higherlife #revelation #gospel #newcreation #supernatural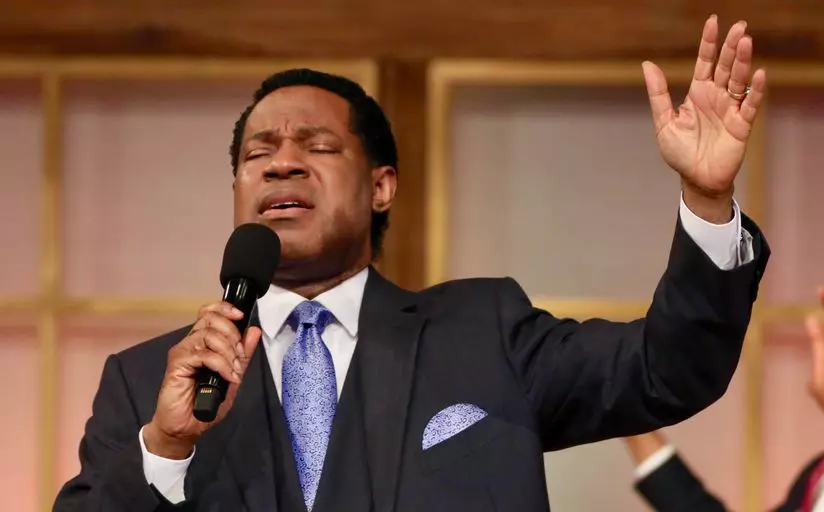 Experience helps our unbelieve and makes us see what we couldn't see normally. Total Experience Buea is that platform. #totalexperiencebuea #totalexperiencewithPastorMercy #cebuea #bamendagroup #EWCAZ4
One day at my shop,I fell asleep,normally i don't sleep deep.That day I slept so deep & 3 of my phones were stolen without my notice.No one saw that person.I screamed,crying for help & then I remember the alter call for that RED phone. Oh if I had answered the call of the spirit.
'Give God your attention and He will bring you a Word that will say something about your future; something about your tomorrow. Schedule your day. Give God some time, give Him attention' @Ministering to the Lord #liftchallenge #monthofuplifting #PCDL
#TALKINGSESSION 17TH SEPTEMBER. KINDLY SAY THESE WORDS OUT LOUD. Dear Father, thank You for the power of the Spirit that is fully operational in me for the supernatural. I can do all things through the ability of Christ in me; I am sufficient in Christ's sufficiency, full of grace and the wisdom of God. Thank You for Your angels that are working on my behalf, and the authority You've given me in Christ over the devil and the cohorts of darkness. Satan has no place in my home, body, finances or anywhere around me. I thank You for guiding me in the path of life and leading me in the way of supernatural success and permanent prosperity. I make my way prosperous and consistently experience good success as I meditate on the Word and speak it forth with boldness, in Jesus' Name. Amen. • Keep saying it, publish it everywhere; noise it abroad! In Christ, we've got something to shout about. Let's flood the airwaves, internet and print media with the reality of Christ. Speak in other tongues now. ~ Pastor Chris Oyakhilome. #affirmationtrain #liftchallenge #leadership #empowerment #talkingsession #higherlife #revelation #gospel #newcreation #supernatural
This happened 11 years ago.Today I am sharing it cos there is a prompting in my spirit. What's that thing that you treasure the most that God is asking for ,don't hold back drop it on the alter because if you don't give it to God, the devil will snatch it. Be wise and Act fast.
New season New tongues New levels New businesses New contracts New members...... Im on my way.... #TheHavenConventionwithPastorChris #THC2019 #TheHavenNation #TheHaven(Zone E2)
#Solabration2019 #Celebratingoureximiusgenius #PhenomenalPSO #lcachurch6 Loading........
THE GOSPEL MUST BE PREACHED Tuesday, September 17, 2019 bit/ly.rhapsodyapp3 In some countries today, the authorities are trying to use the weapons of fear, persecution, and intimidation to suppress and prevent the preaching of the Gospel. But the Gospel can't be stopped. Jesus said in Matthew 24:14, "And this gospel of the kingdom shall be preached in all the world for a witness unto all nations; and then shall the end come." Click on the link above👆🏿👆🏿👆🏿 to read more on today's article