Happy Birthday dearest Pastor Fadekemi It is 42years and counting....hmmmmm... Thank you for your love and familyship You are simply amazing. I love you like kilonshele Enjoy this new dispensation. Mwaaahhh!!!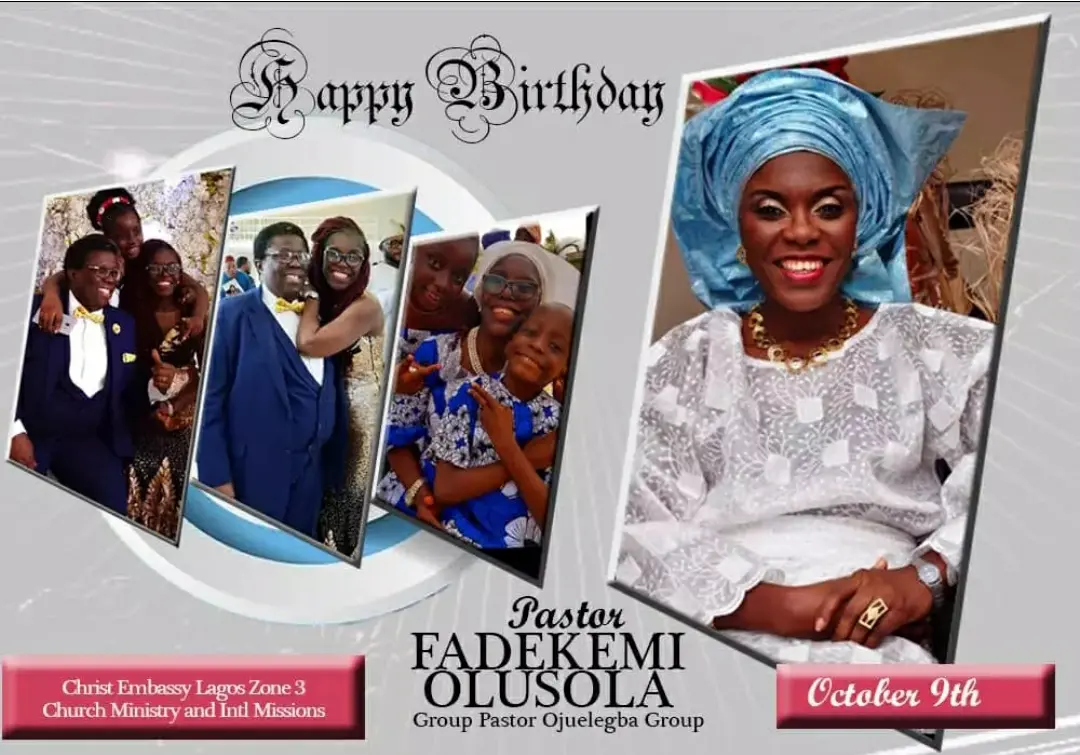 GoodmanRita123
commented:
Hello am Nora nena from Johannesburg south Africa but based in US Florida I'm a professional bit coin miner, an account manager.. I do trade or mine for individual and generate daily and weekly income online without stress... Do you know you can be earning over $2000 within a week with a minimum deposit of $200.. If you're interested inbox me here on kingschat or message me directly via hangouts noranena5@gmail.com
Pnk
commented:
Happy birthday beautiful Pastor. Wishing you glorious years ahead. Am just thinking...42 years its not small oh..congratulations to your friendship.😘
ECWA REGION CELEBRATING 🍾 PASTOR DUPE ISESELLE
✨🌟☀️RHAPATHON 2020 ☀️🌟✨ Messenger Angel on the move ✈️🛩️🚀 ✈️First flight Catalyst! ✈️🚀🛰️ Hebrews 11:3 Through faith we understand that the worlds were framed by the word of God, so that things which are seen were not made of things... #RhapathonUKR2Z #UK2Z4FASTEST
For Glory & For Beauty, happening right now at #cescarboroughgroup with the highly esteemed #revken. The women in #canada Region will never be the same again hallelujah!
First flight for me, my brethren all over the world, and everyone that calls on the name of the Lord. Jesus is coming soon. #LWHOUNSLOW #UKZONE2
#EWCAFRICAVZ4 #CEMABANDA #DAYOFBLISS #PASTOROKET
Day of Bliss Mabanda with Our Highly Esteemed Zonal Pastor. #ceewcaz4 #cedoualagroup #cebonaberisubgroup #cemabanda
What a time!🔥🔥🔥 #prayathon #prayingnow #pclprayathon2020 #prayathon2020, #ispreadprayer #iamaprayerinfluencer #iamapriestinoffice #blwcampusministryrocks #blwukzoneA
#EWCafricavz4 #Dayofbliss #CEMABANDA #GLORRRRRRRRRRRRRRRRRYYYYYYYYYYYYYYYYYYYY
What a beautiful time! #prayathon #prayingnow #pclprayathon2020 #prayathon2020, #ispreadprayer #iamaprayerinfluencer #iamapriestinoffice #blwcampusministryrocks #blwukzoneA