CE Accra Ghana Zone: ♦️Happening Now! Day 36 of on KingsChat Web
♦️Happening Now! Day 36 of the Effectual Fervent Prayers with the Esteemed Regional Pastor. ✅ PRAYER FOR RAPID SPREAD OF THE GOSPEL IN THE NATIONS OF THE WORLD. 2 Thessalonians 3:1 KJV URL: bit.ly/ceflix-live #CeAccraGhanaZone #EffectualFerventPrayers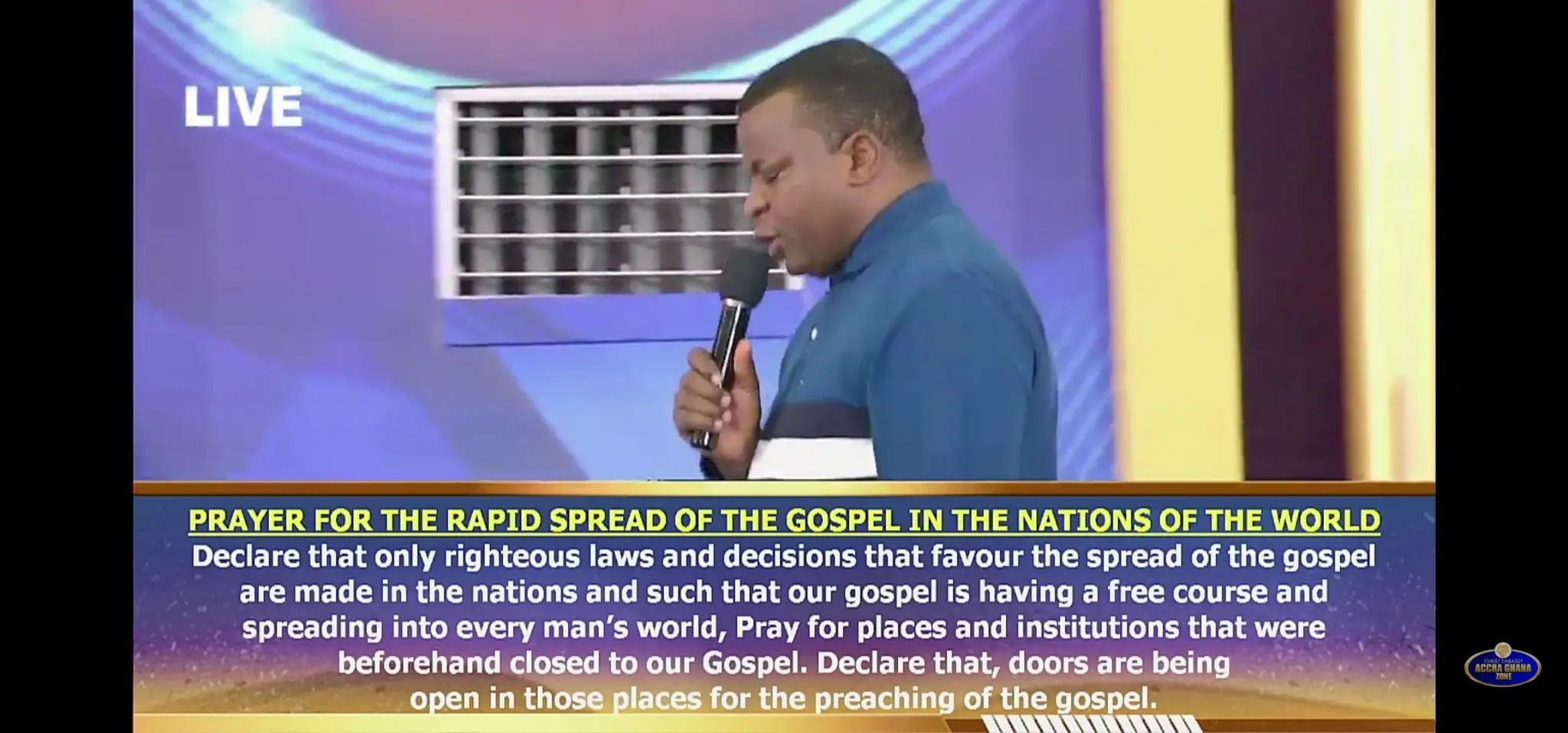 Catherine
commented:
Invest $350 into bitcoins and earn $3,400 in 1 week directly to your bank account, add me to learn now, Whatsap +13252445331
I am ready for GMC with Pastor Chris...
HIGHLIGHTS FROM TEXAS ZONE 2 SOUL WINNERS SUMMIT. @lwladies #LLN #LoveWorldLadiesNetwork #SoulWinnersSummit #CETXZone2 #CEArlington #April18
It is 1 more day till my mum's birthday 🥳🎂🎈.
♦️Happening Now! Day 36 of the Effectual Fervent Prayers with the Esteemed Regional Pastor. ✅ PRAYER FOR OUR MAN OF GOD PASTOR CHRIS AND THOSE WHO WORK CLOSELY WITH HIM. 2 Thessalonians 3:2 KJV URL: bit.ly/ceflix-live #CeAccraGhanaZone #EffectualFerventPrayers
HEARTY CONGRATULATIONS TO SOUTHERN AFRICA ZONE 2 AND ALL THE LOVEWORLD BOOKS PARTNERS AND SPONSORS FOR DISTRIBUTING THE HIGHEST NUMBER OF BOOKS IN THE FIRST QUARTER. WE BREAKING ALL RECORDS 🏃‍♀️🏃‍♀️🏃‍♀️💥💥💥💥💥🥳🥳🥳🥳💥💥💯💯💯💯💯💯💯💯👏👏👏👏👏👏👏🎵🎵🎵🎵🎵🎵🎵🎼🎼🎼🎼🎼🎼🎼🎼
$3800 new breeds four are still available for pickup. shipping to any country still on going Con tact WhtsAp or call +1 (760) 701 -4495
Steelers head coach Tomlin signs three-year extension The Pittsburgh Steelers have signed coach Mike Tomlin to a three-year contract extension, which will run through the 2024 season. https://www.skysports.com/nfl/news/12040/12281424/pittsburgh-steelers-sign-coach-mike-tomlin-to-a-three-year-contract-extension
Spurs vs Southampton on Sky: Hosts set to be without Kane Team news and stats ahead of Tottenham vs Southampton in the Premier League on Wednesday (kick-off 6pm). https://www.skysports.com/football/tottenham-hotspur-vs-southampton/preview/429124
Hamilton's support for Russell, Norris | 'It means more' Lewis Hamilton offered George Russell words of encouragement and "respect" following the Williams driver's apology to Valtteri Bottas over their Emilia Romagna GP crash - having previously also posted his support for Lando Norris, another crestfallen young Brit, over the Imola weekend. https://www.skysports.com/f1/news/12040/12281080/formula-1-lewis-hamiltons-messages-of-support-for-george-russell-and-lando-norris
Kelly Osbourne Says She's Relapsed After Nearly 4 Years of Sobriety Kelly Osbourne is committed to honesty in the midst of her sobriety struggles. After nearly four years of sobriety, the 36-year-old TV personality and daughter of Sharon Osbourne and... https://www.eonline.com/news/1260598/kelly-osbourne-says-she-s-relapsed-after-nearly-4-years-of-sobriety?cmpid=rss-000000-rssfeed-365-topstories&utm_source=eonline&utm_medium=rssfeeds&utm_campaign=rss_topstories