CE Haspolat: The day is finally on KingsChat Web
The day is finally here!! We celebrate our esteemed Zonal Pastor. 🕺🕺🕺🎊🎊🎉🎉🎉🎉💃🏽💃🏽🎵🎵🎵🎶🎶🎶🎶 GLORRRRRRYYYYYYYY!!!!! #PVA2020 #weuz2 #pvu #itsmyzonalpastorsbday - CE EU VIRTUAL ZONE 2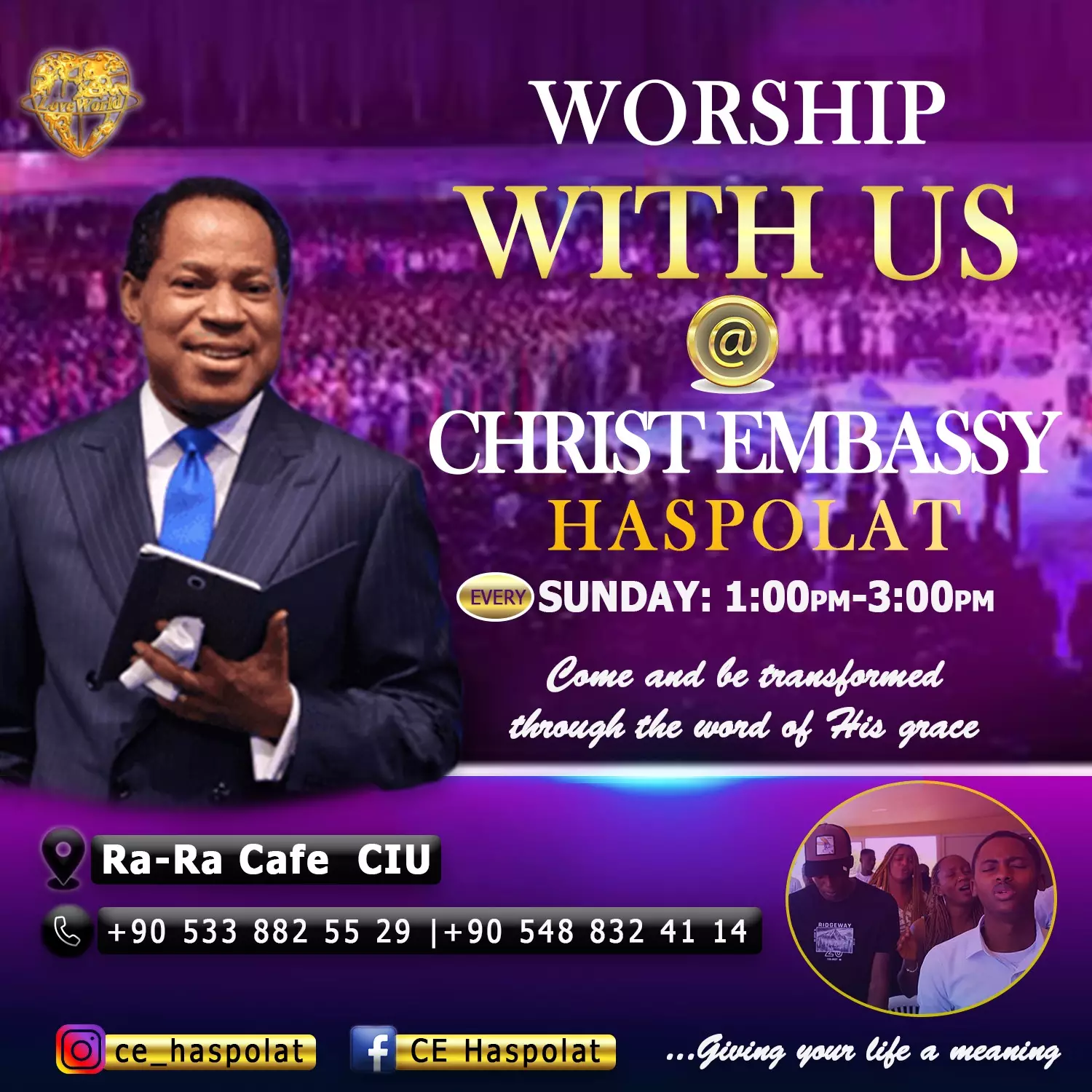 ijeoma
commented:
Happy birthday dear pastor sir,we love you.
Pst. Yemisi
commented:
Happy Birthday to you. I celebrate you Sir, and the evident grace of God upon your life.. Thank you so much Sir for being not just a pastor, but a father and a friend. I am grateful to God for your life Sir and the blessing you are to me, the ministry and body of Christ. Indeed it is a whole new level of grace for you Sir, for the Lord has strengthened your hands and He is causing the men, material and all that is required to come to you. I love you Sir. #PVA2020 #weuz2 #pvu #itsmyzonalpastorsbday - CE EU
Thank you pur highly Esteemed reverend Tom. I am a social media Evangelist #imcc2020 #cemimistrycentreabuja
Happy birthday 🎈🎊🎉🎁 Dear Esteemed Pastor Sir👑. We thank GOD for Your Life. Your are a benediction for us GOD people. We love You so much ❤️ Sir. #WEUZ2 #CEFRANCE #CEBRETAGNE #CERENNES3
Looking at these pictures, i'm so grateful to the Lord for my service in #Loveculture choir. During the lockdown, we had to risk our lives to be at the studio for online service, from trekking in the rain, hiding from police, dressing odd & getting to the studio at 4am. #Worthit
This is LoveWorld News IMCCX 2020 DAY 2 UPDATE! Euphoric moments of praise, worship and prayers, characterize opening of day 2 of the International Media Connectors' Conference Xpanded, 2020. With open hearts, delegates worshiped God ready to receive instruction and direction in the second session of this digital metamorphosing conference. Stay connected for more sizzling UPDATES. #IMCCX2020 #LoveWorldNews #PastorChrislive
Glory to God, cefirenze is taking over Italy for Christ, hallelujah.
Thank you pur highly Esteemed reverend Tom. I am a social media Evangelist #imcc2020 #cemimistrycentreabuja
Thank you pur highly Esteemed reverend Tom. I am a social media Evangelist #imcc2020 #cemimistrycentreabuja
Thank you pur highly Esteemed reverend Tom. I am a social media Evangelist #imcc2020 #cemimistrycentreabuja
Thank you pur highly Esteemed reverend Tom. I am a social media Evangelist #imcc2020 #cemimistrycentreabuja
As a media evangelist don't market your personal life but the gospel of Jesus through the message of our ministry. Make value base post. Only post that are valuable spread easily. Who are your target audience #IMCC2020Xpanded #Abujaministrycentre