*Greetings Esteemed Pastors/Ministers of the Gospel! * HOLY SPIRIT MAKES DIVINITY REAL Thank God for his wonderful and Precious Holy Spirit. The Holy Spirit is a person who is always in us guiding us and making us conscious everyday of who we are in Christ. When you fellowship with him more and more you will be stronger in faith and he will help you accomplish every will of God. And his will for you is divine health, with the Help of the Holy Spirit you are a victor in everything ! So Rejoice! Hallelujah Please do follow these Platforms for more information and updates IG: @hspmnetworks IG: @mvpwithpastorchris KingsChat:@hspm #healingtothenations #Indestructible #enterthehealingschool #rhapsodyofrealities #eternallifeinchrist #divinehealthconfessions #LifeinChrist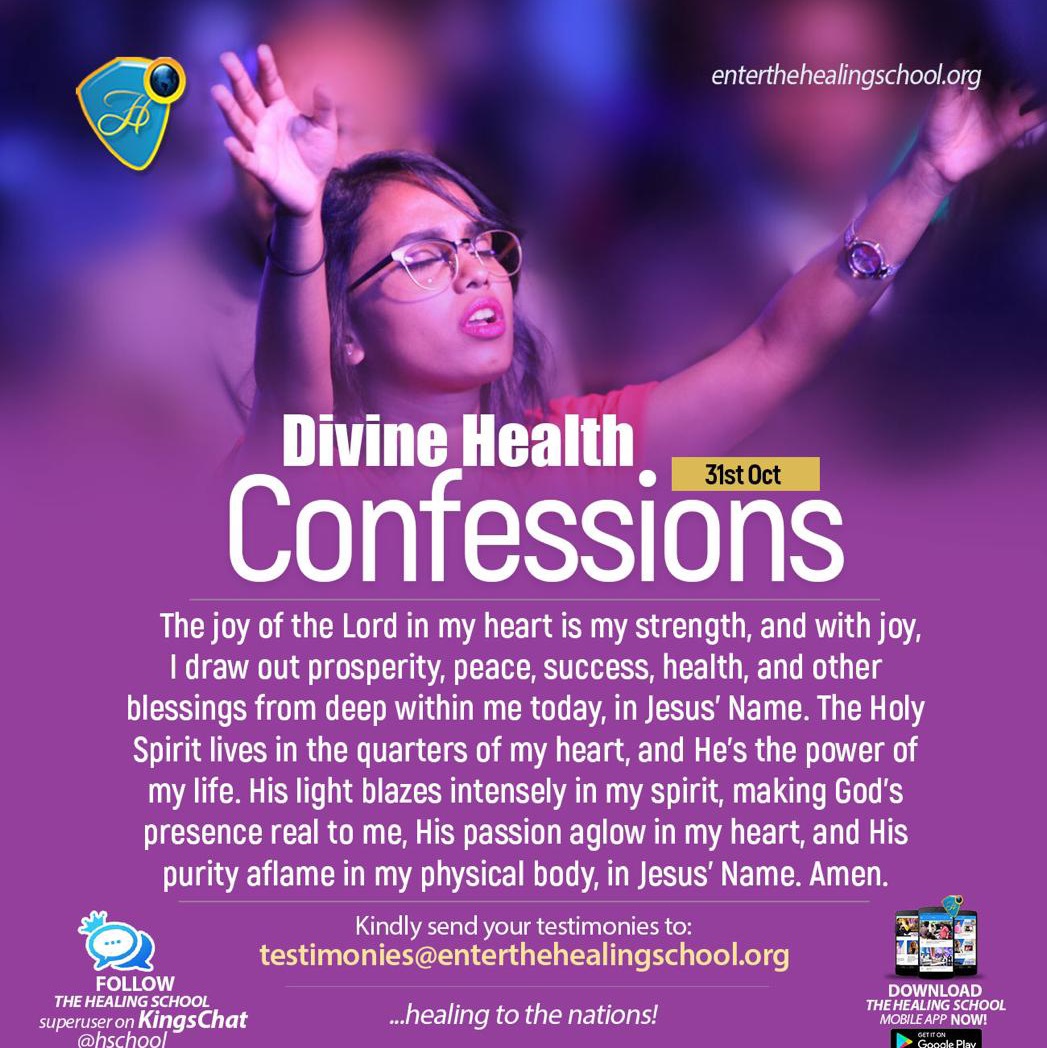 #CelebrantibusMagnumPerfectionisImago #CelebratingAGreatIconOfPerfection #pflow1031 #sez2
#CelebrantibusMagnumPerfectionisImago #CelebratingAGreatIconOfPerfection #pflow1031 #sez2
Celebrating God's Perfect General #GodsperfectGeneral #Wealth1031 #warriministry
My pastor, my teacher, my father and advantage, Happy birthday pastor sir, I love you #CelebrantibusMagnumPerfectionisImago #CelebratingAGreatIconOfPerfection #pflow1031 #sez2
My pastor, my teacher and advantage, I love you so much sir, Happy birthday of Perfection #CelebrantibusMagnumPerfectionisImago #CelebratingAGreatIconOfPerfection #pflow1031 #sez2
# Teleios concert # LWAM #LWCM #Z2SAPTA TELEIOS CONCERT IS HERE , kids will be rocking the ir world for Jesus. Its happening. CAN YOU FEEL IT ...
Still ministering the Word with so much passion @ WordFest2 Extravaganza is Esteemed Pastor Mike Wiggle airing now on www.pcdl.tv #wordfest2 #wordatwork #watchonpcdltv #wordfestextravaganza #ThankyouPastorChris
#CelebrantibusMagnumPerfectionisImago #CelebratingAGreatIconOfPerfection #pflow1031 #sez2
We are staying and maintain control of 2020.
PRAISE THE LORD! Our Highly Esteemed Regional Pastor will be ministering live on Wordfest 2 Extravaganza today, Saturday 31st. Time: 8:30am GMT+4, Dubai time To participate use our unique regional link https://pastorchrisdigitallibrary.org/wordfest2/cemeseasia 🙏🏼🙏🏼🙏🏼🙏🏼