Luba 4Jesus: #prayathon2020 #iamapriestinoffice #UKVZ4 #ROR #A on KingsChat Web
#prayathon2020 #iamapriestinoffice #UKVZ4 #ROR #ANYONECAN #BESAVED THANK YOU HOLY SPIRIT, FOR WORKING ON THE HEARTS OF THOSE WE MINISTER THE WORD TO, & FOR CONFIRMING OUR DECLARATIONS WITH MIRACLES. He sent them an assuring word, healed...&rescued them. #psalm107v20 NET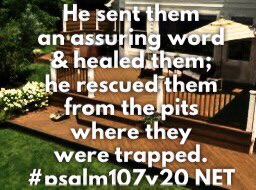 *#Prayingnow@10pmLT* *#PCLPrayerThon2020* *#CEMEASIA* *#CEAbuDhabi1*🇦🇪 *#IamAPriestInOffice* *#MyMonthOfKnowledge* *#MyYearOfPerfection* *#Epaphras* *#IhaveMoved* *#WalkingWithGod* *#IamPROVOKED* *#IwalkInProphecy* *#PremiumGrace* *#NewDimensions* *#GreaterHarvest*
Celebrating the Esteemed Pastor Peter and Pastor Eunice Oyeyemi as they mark their blissful wedding anniversary today. May your love for each other continue to flourish in Jesus name. We love you! 💃💃💃🍾🍸🍸🍸🍷🍹🍹🍹🧡💗
For the Lord has not given me the Spirit of fear but of power and love and a sound mind.
Happy birthday brother Ken thanks for all you do in the house of God more blessings sir. We love you.
Connected with pastors Ose and Freedom. #praying now! Enjoying togetherness with the esteemed Leadership in the ministry. Love you stax.