Christine Nagawa: John 5:4"For whatsoever is born on KingsChat Web
John 5:4"For whatsoever is born of God overcometh the world….". It doesn't matter what's out there in the world; u've overcome them all, because u're born of God, and Christ lives in u. You've overcome every force, every power—everything that's against u. #liftchallengecontinues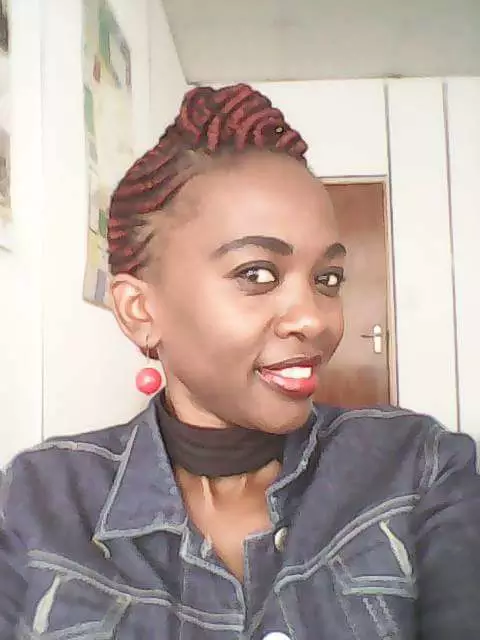 christiana Nagbons
commented:
Your page is lovely , I have a business proposition for you ! If you are interested just give it a shot by sending me a dm 🤝
Happy birthday highly esteemed Pastor Femi Otenigbagbe. I love you Sir!!
Happy Birthday to my Highly Esteemed Zonal Director, The Exceptional Pastor Femi Otenigbagbe. A burning and shinning light, an ardent follower of our Man of God. Thank you Sir for inspiring me to go beyond the limits for the Gospel and your exemplary leadership. I love you Sir!
Today is my highly esteemed Zonal Director birthday i cannot keep calm. I will shout with Joy!!!!! HAPPY BIRTHDAY PASTOR FEMI OTENIGBAGBE Thank you for teaching us the word. We love you so much Sir!!!! #CEShomolugroup #Celz3
#PB07 #blwzonej #exceptionalmum07
Happy birthday Mum #PB07 #blwzonej #exceptionalmum07
Happy birthday to my highly Esteemed Zonal Director. Thank you Pastor sir for yielding to the call of God upon your life... CE Lagos Zone3 is privileged to hav you as our mentor and teacher... Love you so much sir
HURRAY!!! It's another beautiful day to celebrate the World's Best Teacher, Reverend (Dr.) Chris Oyakhilome DSc DD. in the #MeetMyTeacher Celebration Kindly take action today with these 4 simple steps: 1.Purchase or sponsor as many PCDL vouchers as you would like to gift someone.  2. Talk to at least 10 PERSONS about Pastor's teachings and get them to download the Pastor Chris Digital Library app to their devices.  3. Launch the app on their devices, help them to load the vouchers and then help them to navigate the app.Open a teaching message on the app for them to watch or listen to.  4. Take a picture of them listening to the message and post on the Kingschat timeline, using the hashtags: #MMTCelebration #pastorchrisismyteacher #thankyoupastorchris #myteachermyhero #cephzone3
Happy Glorious birthday to my beloved Zonal Director ..Pst I love you so much🍿🍩🎂🎂🎂😂💃💃
"Let the evidence of the indwelling Christ be seen in the quality of Life you Live"- ROR Speaks #liftchallenge #ceekpanreal #cemidwestzone
HAPPY BIRTHDAY Pastor Ma. Thank You Ma for being so exceptional. Thank You for the ministry standard and world class trainings that You have instilled in me. I am so grateful Ma. I love You Ma. #PB07 #blwzonej #exceptionalmum07