USHER OTHERS INTO GOD'S PURPOSE bit.ly/1millionfiesta From being unsure of her life's purpose to being confident about her life in Christ, watch Yolanda's testimony as she shares how her life turned around the day she encountered the Messenger Angel. Usher others into a life of confidence and victory as you spread the message of salvation all around the earth. Take your participation in the 1 Million Rhapsody Outreaches to a new level by sponsoring a language and enlisting at least 5 people to join you, thus speeding up the race to reach 5 billion souls! Click the link to register: http://bit.ly/1millionfiesta #1millionoutreach 1millionoutreaches.rhapsodyofrealities.org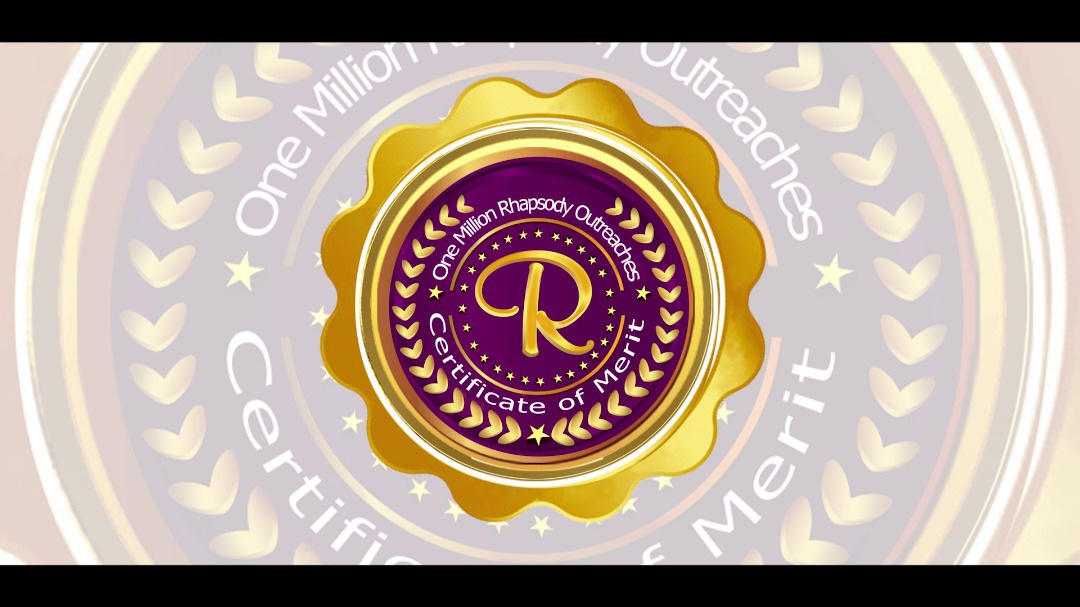 Joyce Mrehwa
commented:
Glorrry glorrry hallelujah. We will continue to spread the gospel for it is the power unto salvation. I will continue to be relevant in these Endtimes. #UKZone3
Gloryyyyy,! #cephzone2 #cebonnygroup
Gloryyyyy! CEPHZONE2 Specials. CONSUMMATE MEN are the esteemed of God ... #cephzone2 #cebonnygroup
#graceunlimited #perfectionparexcellence #wisdompersonified #pastortundeolufowora #pto1010 #lcc6churchofchampions
Less than 4 hours to go... YOURLOVEWORLD SPECIAL WITH OUR DEAR MAN OF GOD, PASTOR CHRIS SEASON 2, PHASE 6 DAY 2 Time: 2PM EST Showing Live On All Loveworld Networks Don't Miss It! #CEUSAREGION2 #YOURLOVEWORLD #MONTHOFPROCLAMATION
PRAYING NOW!!! CE Ministry Centre Abeokuta 🙇🏿‍♀️🙇🏿 We are praying in accordance with 1Timothy 2:1-4; also making proclamation of God's perfect will for the salvation of souls around the world 🌎 Hallelujah!!! #PRAYATHON2020 #PCLPRAYATHON #iamapriestinoffice #MinistryCentreAbeokuta
Happy birthday esteemed Pastor Niyi. A son of consolation you are. A helper of war. Thank you so much for all you do in ministry and in UK zone 2. Glorious things are spoken concerning you, your light shines everywhere. This year greater works you will do for the Master. Enjoy.
FEW HOURS TO GO!!! YOUR LOVEWORLD SEASON 2 PHASE 6 DAY 2 WITH PASTOR CHRIS ON CLOVEWORLD http://cloveworld.org/news?v=5d3f42799761f8c7w4vgi0hzr Download CLoveWorld 👇 Android https://goo.gl/Zww1Ap iOS https://apps.apple.com/us/app/cloveworld/id141145690
I affirm that I am an answer from God and I will continually be the best of me for God. The Spirit of God has shown me how to run with patience the race that is set before me. Hallelujah #myproclamations #myaffirmationsoftruth #mymonthofproclamations #CeAccraGhanaZone
I affirm that I am an answer from God and I will continually be the best of me for God. The Spirit of God has shown me how to run with patience the race that is set before me. Hallelujah #myproclamations #myaffirmationsoftruth #mymonthofproclamations #CeAccraGhanaZone