LOVEWORLD UKZONE 4: 📣📣 Happening live Now..... on KingsChat Web
📣📣 Happening live Now..... 2nd Service 👉 EASTER SPECIAL SERVICE WITH PASTOR UCHE The Esteemed Zonal Pastor ,Pastor Uche praying for the 2 Most Outstanding partners of Rhapsody for this Quarter ending March... ✅ Esteemed Bro John & Sis Linda Mensah. ✅ Sis Blessing Akonumah #spreadingpastoruche #katalambano #easterservice #loveworldukzone4 #ukzone4 #lwccm #sundayservice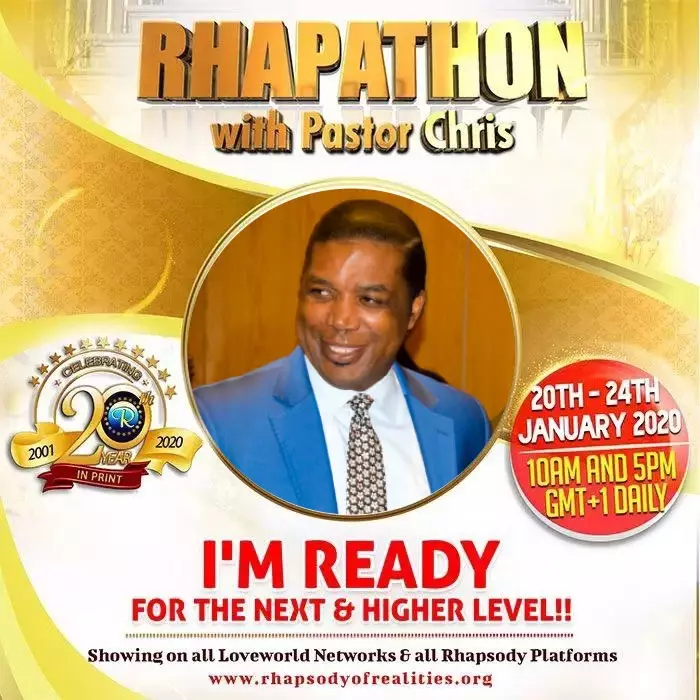 Catherine B
commented:
Invest $350 into bitcoins and earn $3,400 in 1 week directly to your bank account, add me to learn now, Whatsap +13252445331
Pastor Gary izola lornar
commented:
Join our Cryptochin fxpro trading... it's really lucrative way of earning consistent income weekly with just little investment and it doesn't require any experience, just step by step instructions.....It's an investment that you invest on bitcoins and the sum of bitcoins you invest in, will been process and doubled in a multiple in 7 days trade and then invested in the same account that you invested in again and again, why waiting for salary when investment is better than salary you can invest your bitcoins your self, with the little investment of $250 you can earn returns 2500,and also $300 to earn $3,000 ,400 to earn $4,000 , $500 to earn $5,000, $600 to earn $6,000, $700 to earn $700$ , $800 to earn 8,000, $900 to earn 9,000 $1000 to earn $10,000. All in 7days trade and 10% will be my commission and no extra payment before withdrawal.. De me on WhatsAp +12402307483
CELEBRATION TIME!!! 💃💃💃💃💃💃💃💃💃💃 @ THE DAY 3, OF THE EASTER FIRE CONFERENCE WITH PASTOR DEE ISESELE More highlights..... #EasterFireConference #CELZ3 #Theyearofpreparation
Foundation School Ceremony 2021 LoveWorld Thamesmead #foundationschoolgraduation #1stquartergraduation #UKZ1R1 #LoveworldThamamesmead.
"💥🎁🎁SPECIAL BIRTHDAY ALERT🎁🎁💥 Happy Birthday Esteemed Pastor Hezekiah Afolayan Olaitan. Thank you for being so much of a blessing to the zone. We love and celebrate you. #CELZ4 #CELZ4BIRTHDAYS
#EasterSuperSunday #HappeningNow 📌 Esteemed Zonal Director Ministering 👉 www.celvz.org #CELVZ #HappyEaster #HeIsAlive #TheYearOfPreparation #HeLivesInYou
A most Happy & blessed birthday 2 My Twinnie, Sister, Friend, & d original 'Sister Raychelle'... Lol. I celebrate U 2day & always. Keep shinning & radiating d glory of God, demonstrating His personality everywhere, thru out this new year. Love u dearly, Happy birthday 🎂💕💋🎊
#celagoszone2 #celloutreach #celwpeaceville #lambanohavencell
#Photospeaks Special Easter Celebration with Pastor Wole Adisa at Christ Embassy Agege. #eastercelebrationspecial #ceagege #agege4christ #celz1rocks
👇👇👇👇 ◦•●◉✿𝙰𝚅𝙰𝙻𝙰𝙽𝙲𝙷𝙴 𝙾𝙵 𝚂𝙾𝚄𝙻𝚂✿◉●•◦ 👏👏As CE Pavilion Children's Church- PH Zone 2 organized a Easter Children's Movie📺📺outreach🤸🤸🤸 With a total of 72 children in attendance and 25 gave their lives to Christ G̥L̥O̥R̥Y̥Y̥Y̥Y̥Y̥Y̥Y̥Y̥Y̥Y̥Y̥Y̥💥💥💥 H̥ḀL̥L̥E̥L̥U̥J̥ḀḀḀḀ👏👏👏👏 #loveworldchildrensministry #childrenschurchrocks
EASTER SUNDAY SERVICE WITH PASTOR MARY OWASE We celebrate Jesus Christ, the Risen Savior! "He is not here; He has risen, as He said [He would do]. Come, see the place where He lay." - Matthew 28:6 AMPC Shout Hallelujah !!! #Cemidwestzone #SundayservicewithPstMary #Cebowen #Easter