Happy Birthday to our Highly Esteemed Zonal Pastor Sir. We are truly most grateful Sir for your depth of love and concern for the young people. Thank you so much Sir for continually leading and inspiring us for greater and much more fruitful works, thank you so much Sir for being the voice of God to us at such a time like this, we celebrate a Prepared Captain, we celebrate Grace, we celebrate Perfection and excellence. We love you so dearly Sir. Happy Birthday Sir. #PwalesJ24 #PWALESROCK #God-Man. #NSSZ2. #lwteensministry. #CEUYO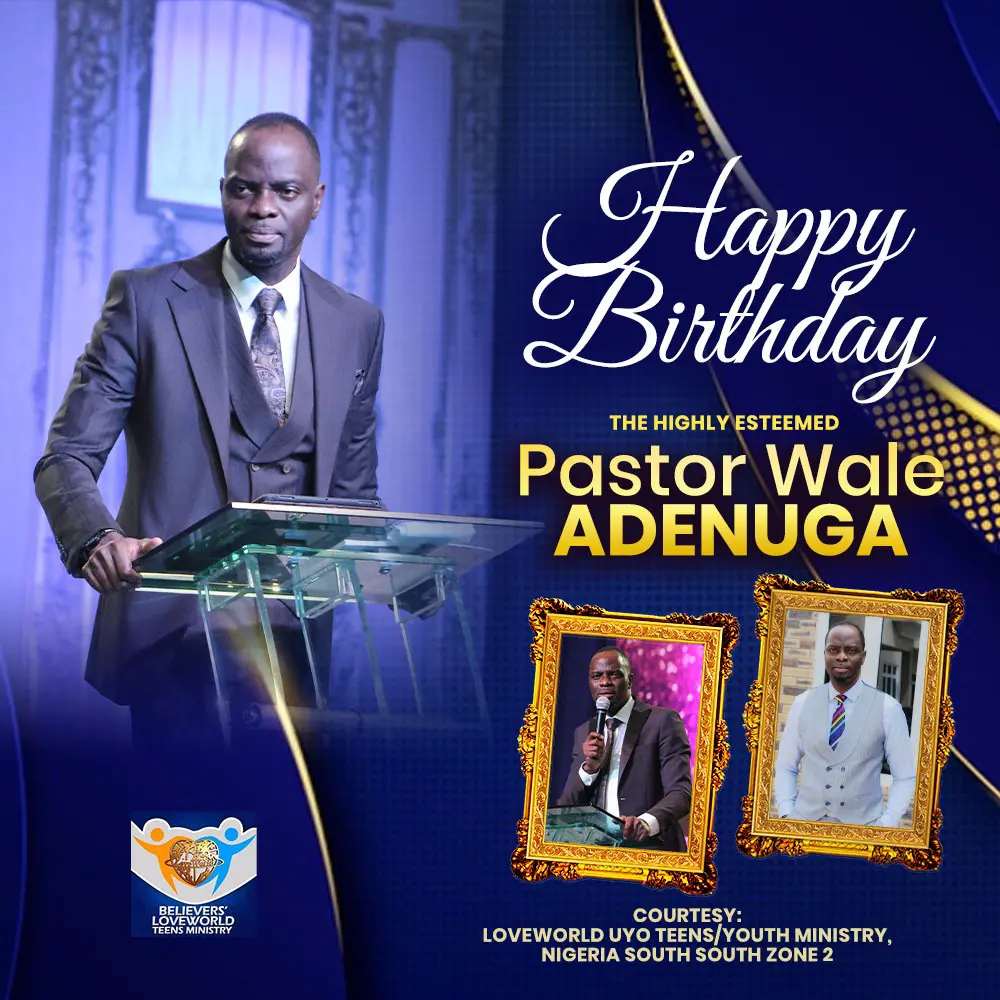 Thomas
commented:
Hxf Crypto currency trading platform .. For only guyana🇬🇾 UK🇬🇧, USA 🇱🇷 and south African🇬🇲 it's an investment where you invest on bitcoins and the sum of bitcoins you invest in, will been process and doubled in a multiple of days trade, after you cash out, then you can reinvested in the same account that you invested in again and again you can invest with credible Asset traders and earn returns of .. $300 to earn $3,000, $4000 to earn $4000, $5.00 to earn $5,000, $6,000 to earn $12, 000 , $7000 to earn $14,000. All in 7days trade and 10% will be my commission and no extra payment before withdrawals if you are ready inbox me on WhatsAp +18507391660
PRAYING !! #GLOBALPRAYER #hscyberchurch #prayingnow
🔥LOADED #PARTNERSHIPSERVICE NUGGETS 👇 -Giving is a demonstration of who we are. We're RICH. -Don't give to get. Give because u love God. -God requires us to be fruitful. Analyse urself & measure ur growth/spiritually. -Cut out waste & give ur best #cecanada #cebramptonwest
INDOMITABLE PWALES CELEBRATING ROYALTY CELEBRATING A LOVER OF GOD CELEBRATING GODS MASTERPIECE Happy Birthday Pastor Sir We love you...... #PWALESROCK #PWALESJ24 #CEUYO #SSZ2
A height of our relationship with God, is practically evident in our partnership with God!!! selah #ceamc!!! #cegarkigroup!!!